I left this house jealous. I never leave sessions jealous. I'm usually relieved and tired. But as I pulled out of their driveway I was completely consumed with missing the old me, the old us. Alicia and Andy live in the same neighborhood we used to. They have one adorable little boy. And even though they might not know it – their life is simple and beautiful right now:) They haven't stepped into the bigger house with bigger bills with $50 dollar video games, laundry out the ying, travel ball, vision therapy, 55 gallon aquariums and chocolate milk splattered on the blinds in the kitchen. They can still talk to each other. They can still go to the bathroom alone. They can still listen to their music in the car. They get really really upset and teary when their baby falls backward and bumps his head on the hardwood, lol.
They are now what SO used to be us, but Brad had to ruin everything (because he couldn't keep his hands off of my amazing body) and force me to have another child, then another, then ANOTHER. WHAT in the WORLD were we thinking? I'm totally kidding and wouldn't change my path for anything but I was envious. Big time.
Look how adorable everyone is…..
Oh and Brad and Alicia work together. He adores her and speaks highly of her and was very involved with each and every image, lol.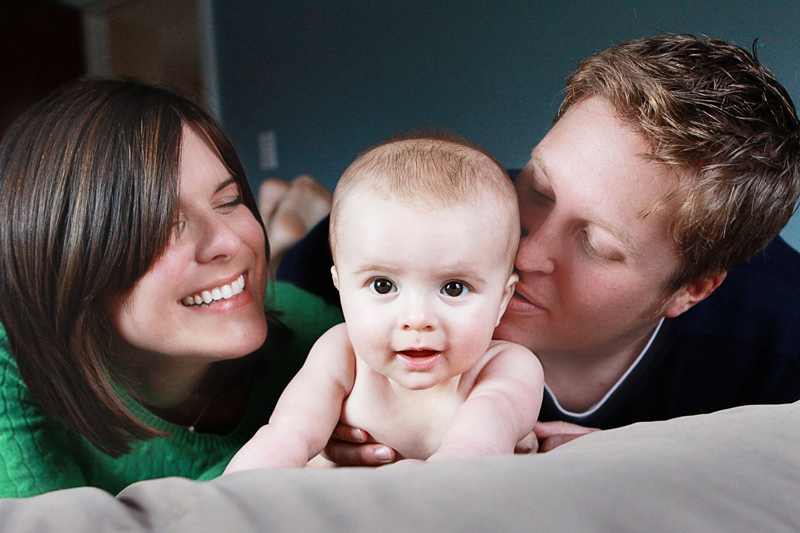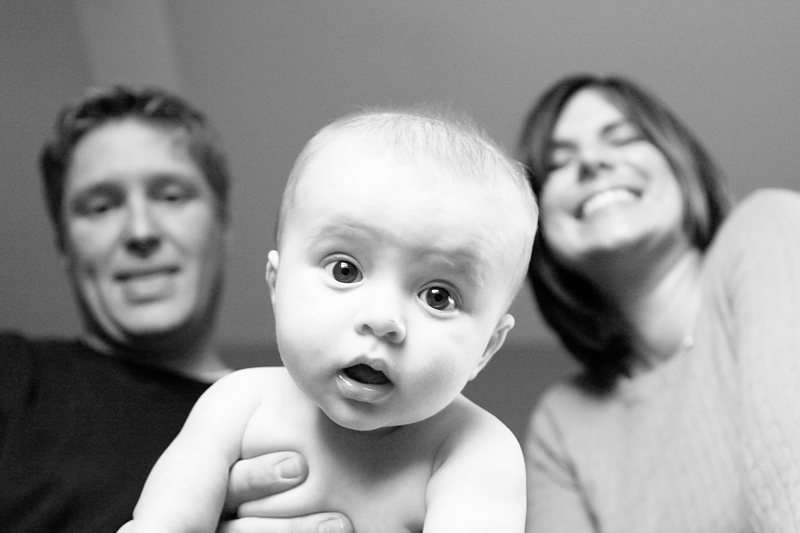 I loved Ryan's room. Total first baby room. Perfect down to the last print on the wall.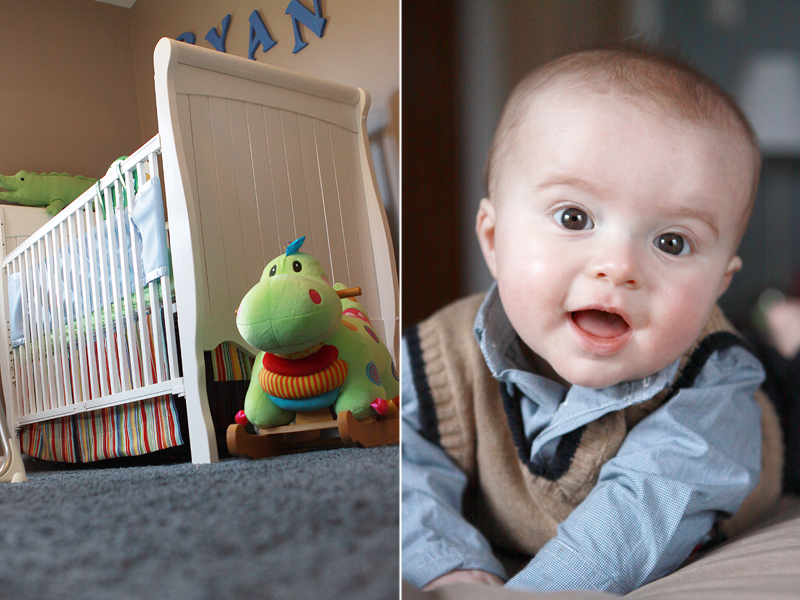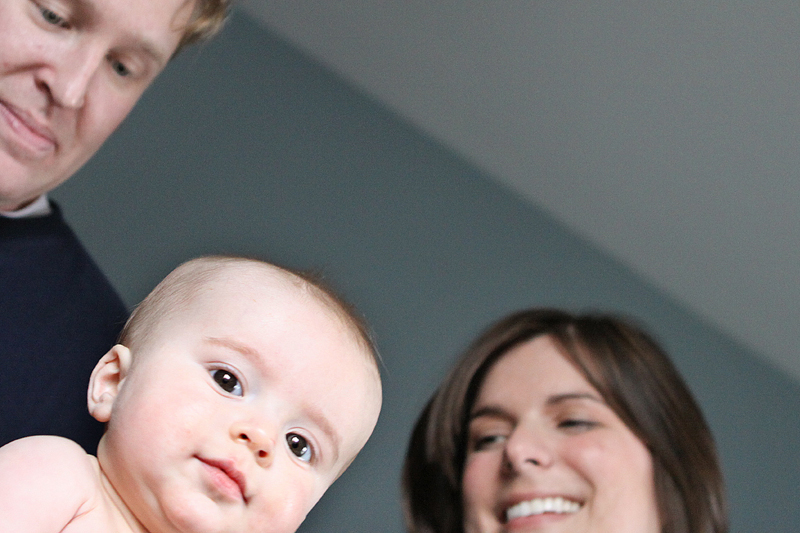 If you could have heard his baby noises during this next set. He was on fire with his coos and grunts. So adorable.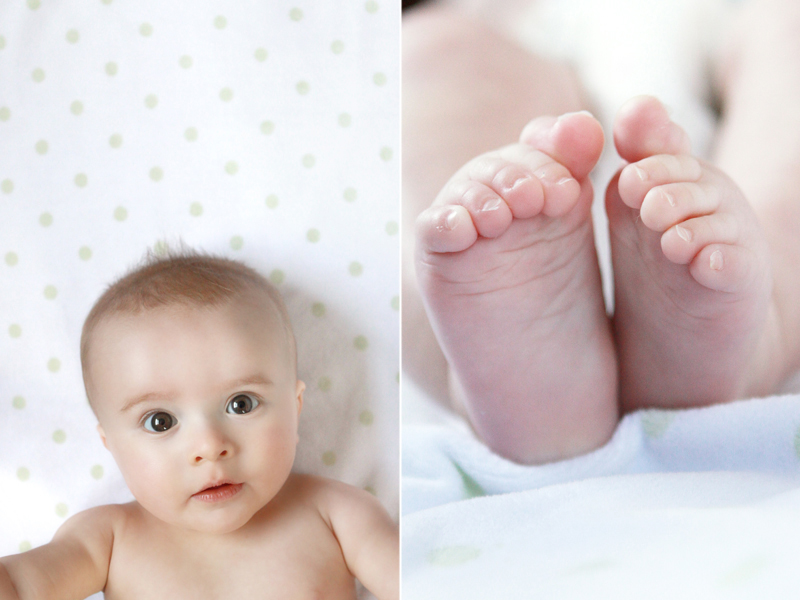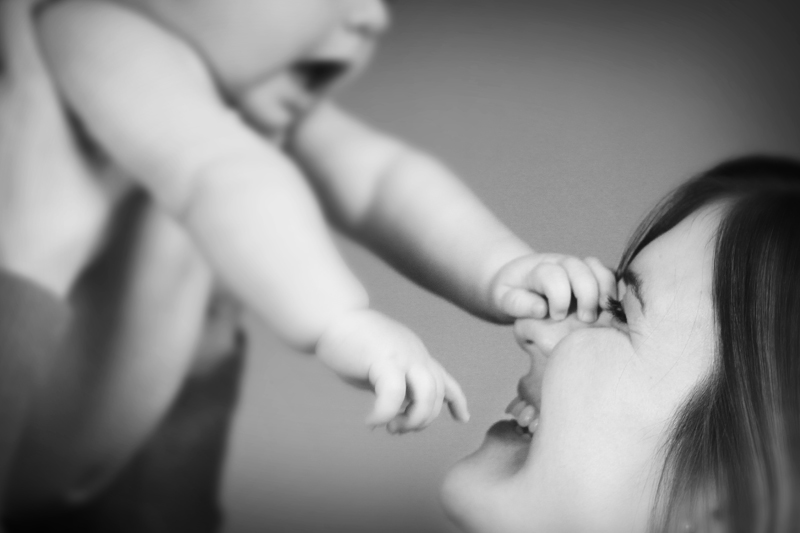 My personal favorite on the left – Christmas card on the right:)