UGH! I'm trying to sort and save and burn and organize all of my personal photos right now. NIGHTMARE. It's not going to get done. Daunting. Overwhelming. Impossible. I was so much more organized with film. I got them developed. I didn't know what Photoshop was. I immediately put them into albums.
Back to the post …. I forgot about this set that makes me laugh.
I was trying to take a peaceful "artsy" shot of the boys fishing on Hilton Head. I like how they were composed back to back. Love me some symmetry.
Then of course they start Kung Fu Fishing because they are boys and that is how boys are wired…….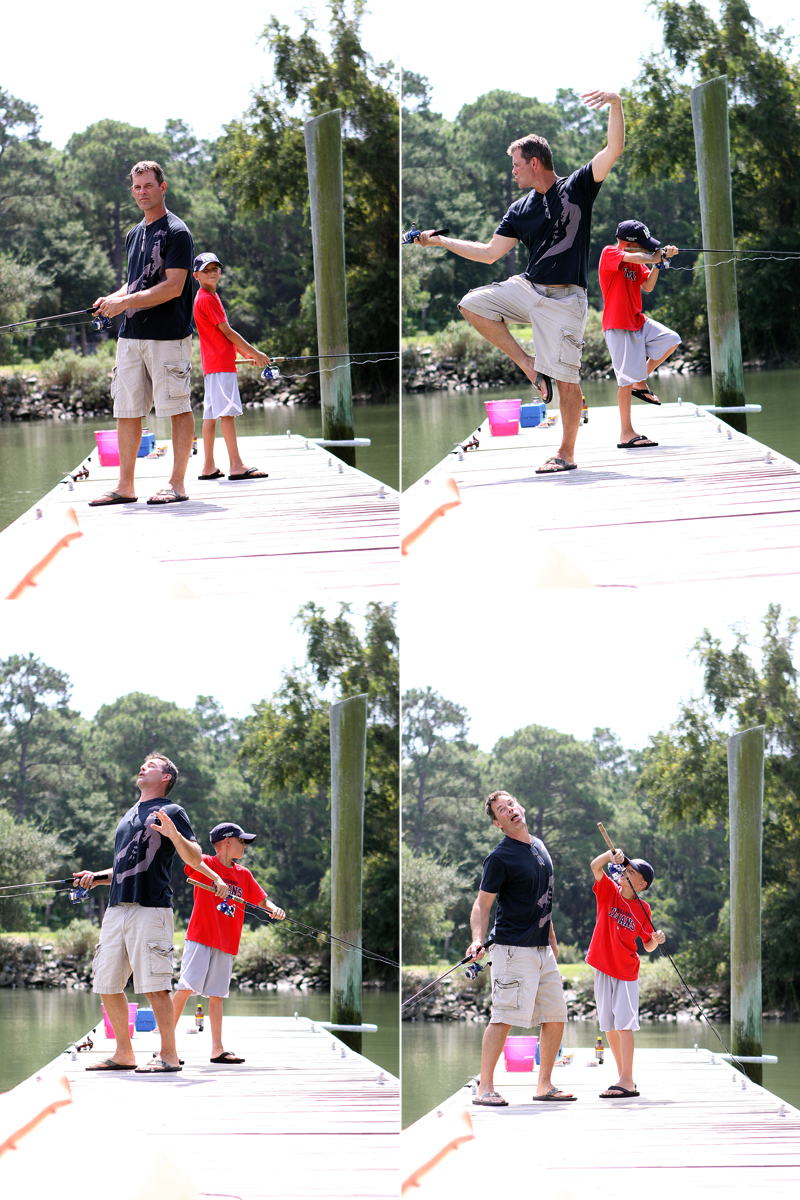 The funniest shot though. The one that makes me snort is this one……..
Jackson would obviously rather keep fishing. Brad would obviously rather keep play fighting (and making faces that deeply bother me if I look at them too long).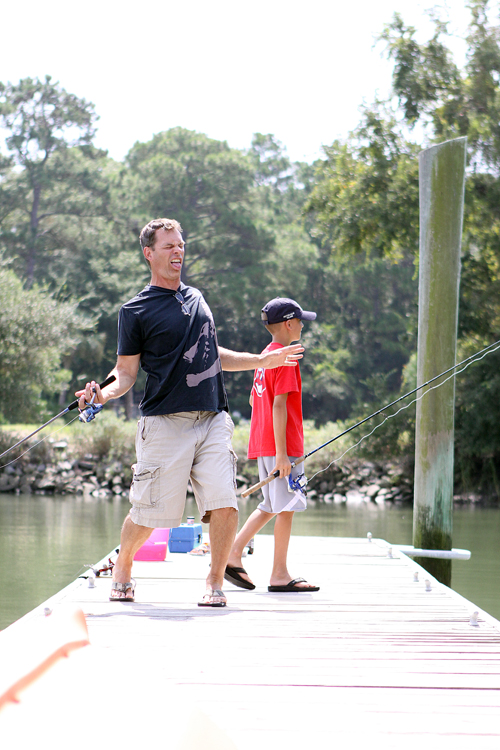 Oh how I wish I was on this warm sunny stinky dock today. We were probably about to go to Salty Dog and eat pizza and listen to the "guitar man". Wah.