What a fun session this was. It is so fun to finally meet the people you talk on the phone with. Pallawi called me two months in advance to schedule her session around her parents arrival from India. Guess what day I scheduled the session on without noticing? My husband's 50th birthday, lol. so we had to bump it back a few days, but it worked out perfectly.
Pallawi and Bhushan were the NICEST people. I loved how they looked at each other.  Great great connection. Lots of laughter. So natural in front of the camera. Dreamy. Loved how cute and festive the baby's room was. They are going to make a beautiful little boy:)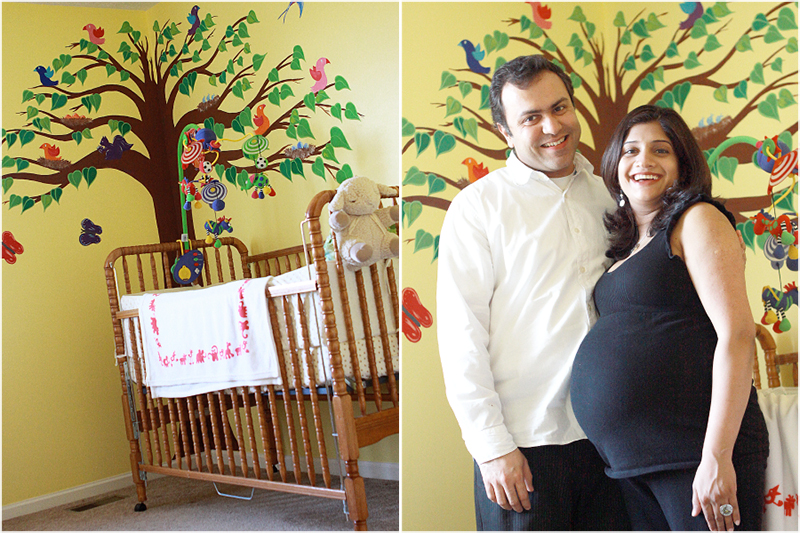 Pallawi has only gained her cute little 25 pounds (the weight one of my thighs gains while I'm pregnant). She was stunning.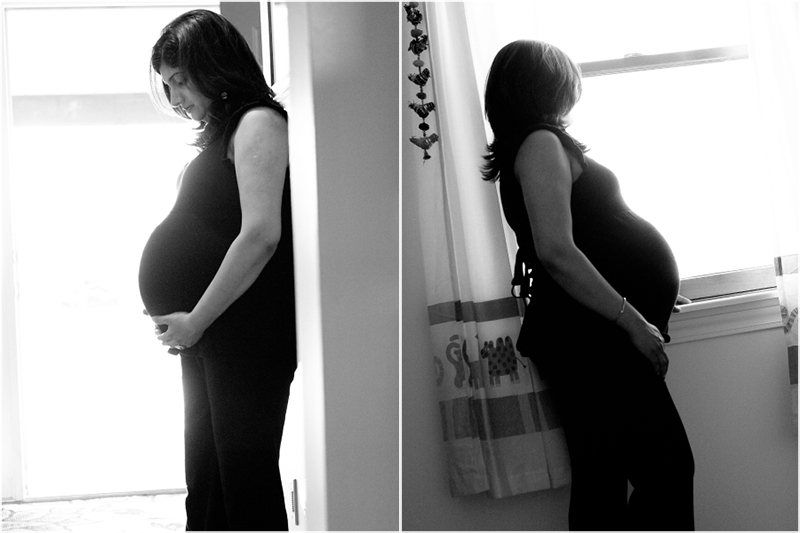 Pallawi's MOM and DAD (traditional and modest people) were standing 2 feet behind me during this shot. It made me soooo nervous and twitchy (can you imagine what they were wondering about me, heehee), but I am so glad I went for it because I love this shot:)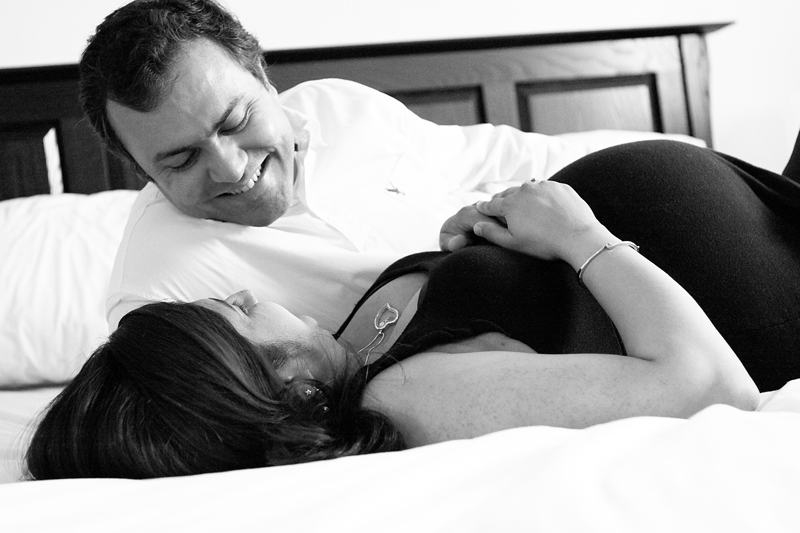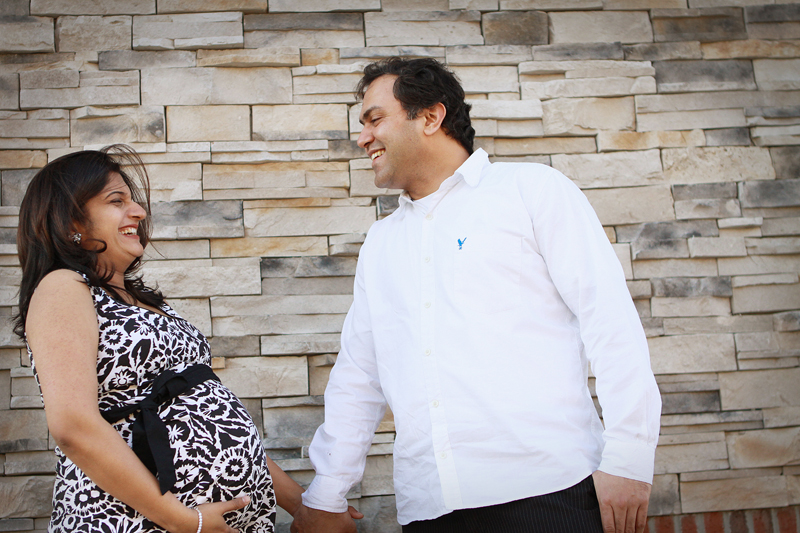 love. love. love .love. love love.love the next one….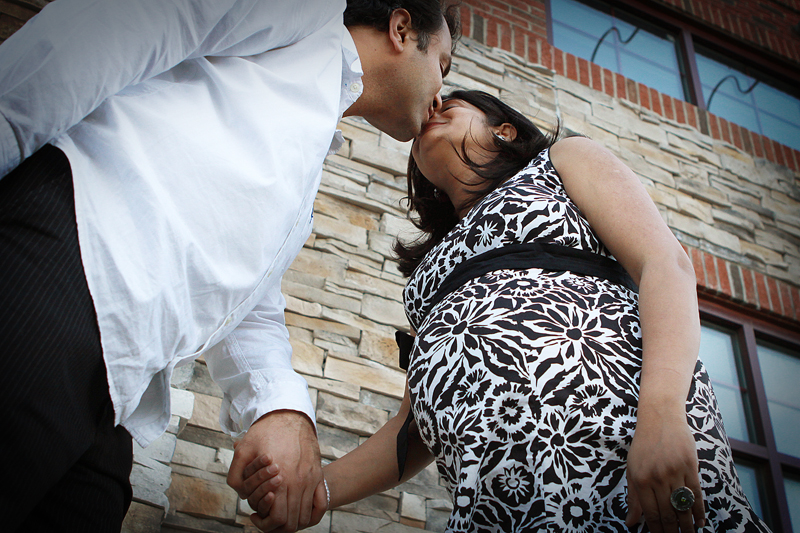 Speaking of mom and dad …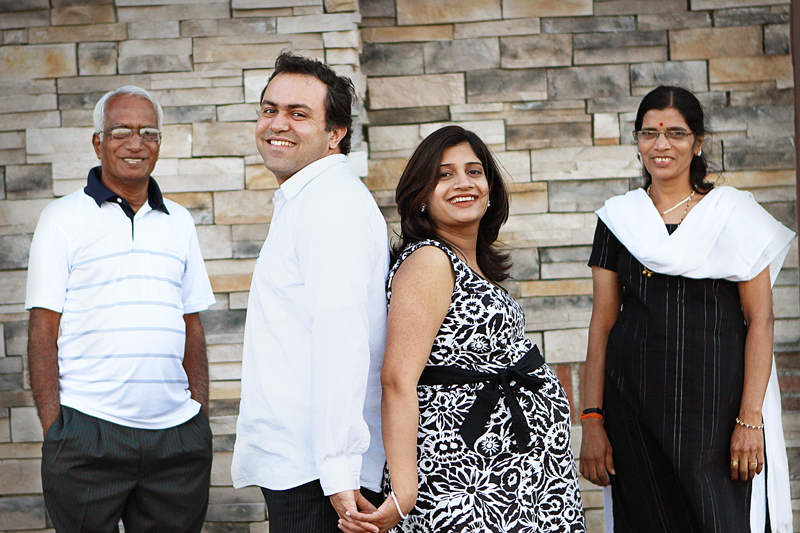 Indian jewelry is my favorite. This necklace symbolizes that she is married. How cute is that picture of her dad?  He was one you had to sneak up on. And I conquered.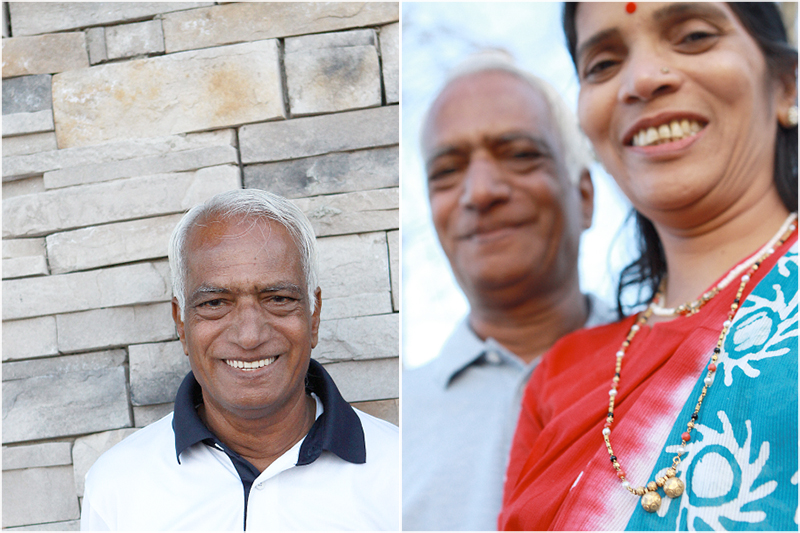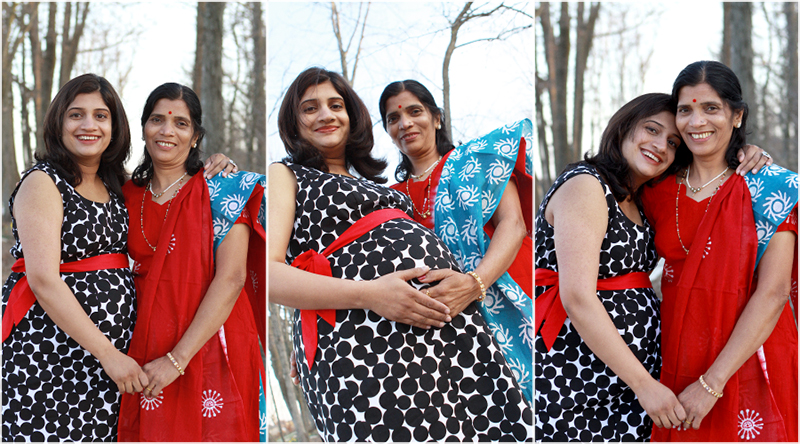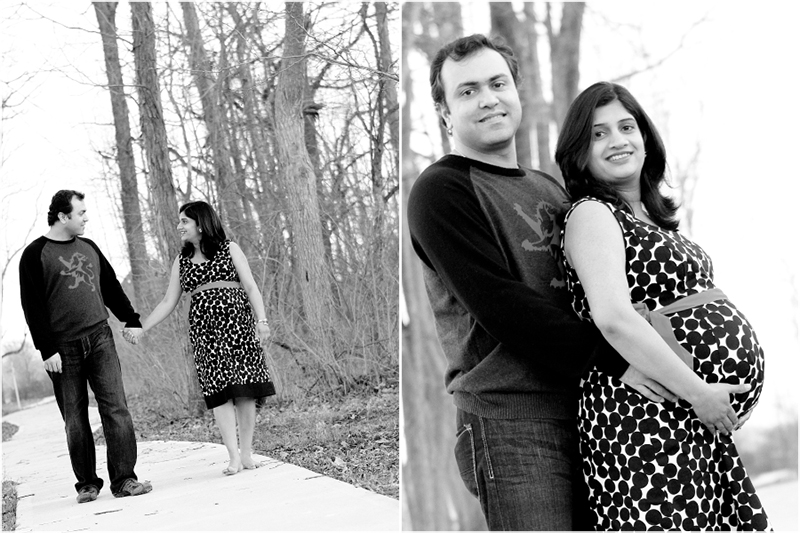 So many amazing shots from this session but these next three are my favorites.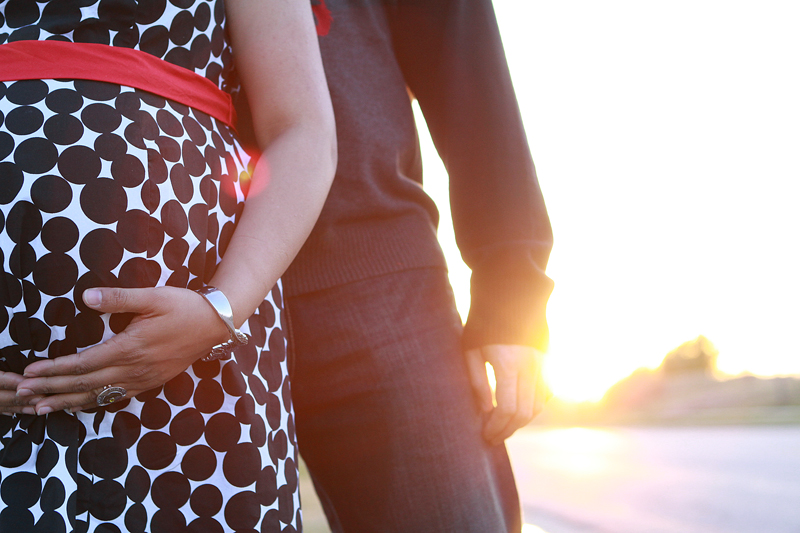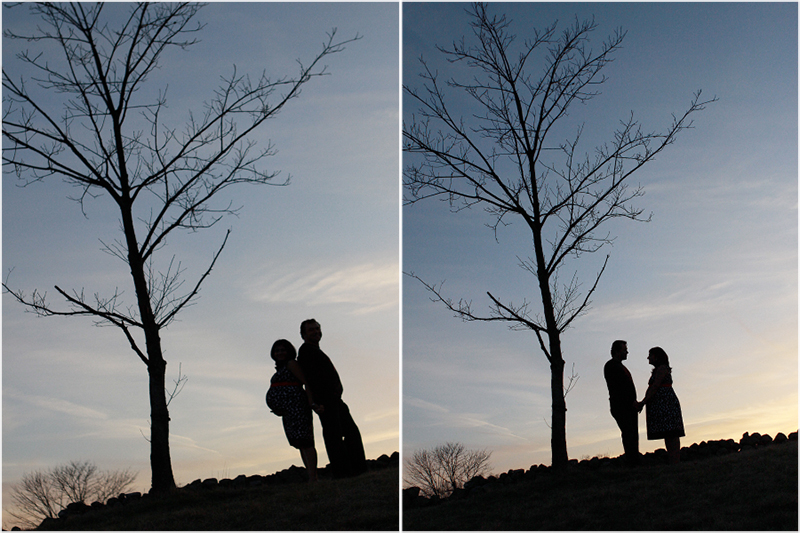 Thank you for calling me and trusting me Pallawi and Bhushan! It was so nice to meet you. I can't wait to hear how your labor and delivery went – hope that little stinker has turned and you get your natural childbirth (even though you are a CRAZY WOMAN).