Had no idea she was hiding ….
Love her genuine smile in the 3rd pic. She's cracking up. She gargles when she laughs that hard.
Love Jackson's smile in the 4th – I love it when he laughs at his sisters. Rare.
Love Dane's smile in the last. Pretty sure he's just laughing because everyone else is. No clue.
Oh how I love this funny, surprising, silly, wacky, freckly, hilarious, emotional little girl. She is the one that makes us laugh the hardest when we least expect it.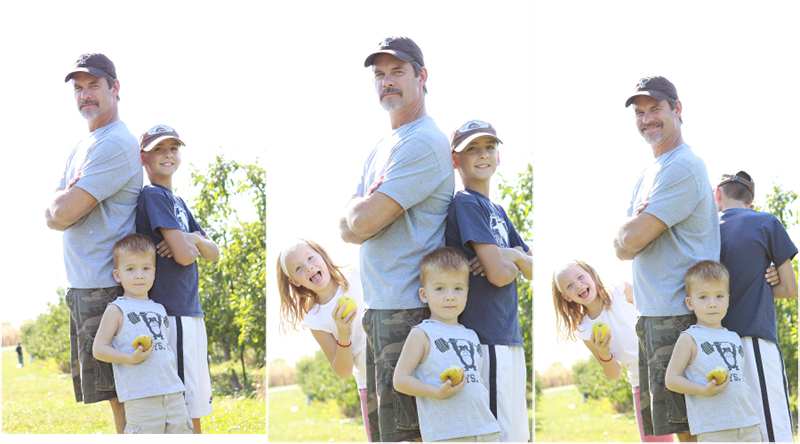 Apple picking 2010.
Gorgeous day. First time ever in the history of Blackstone apple picking that no one fought over who picked the most, who could hold the bag, who got the biggest…….it was delightful and easy and relaxing and beautiful.