Love that Annie hired me to come over and shoot in and around the house because they are about to put their house on the market. What a great idea. I would love pics of Brad and I with Jackson and Ellie in our first cute little Cape Cod house in Clintonville. That first home always holds a special place in your heart even though you are dying to get out.
I also love the "feel" of this session. Very lifestyle. Hardly posed. Just hanging out and having fun with the boys.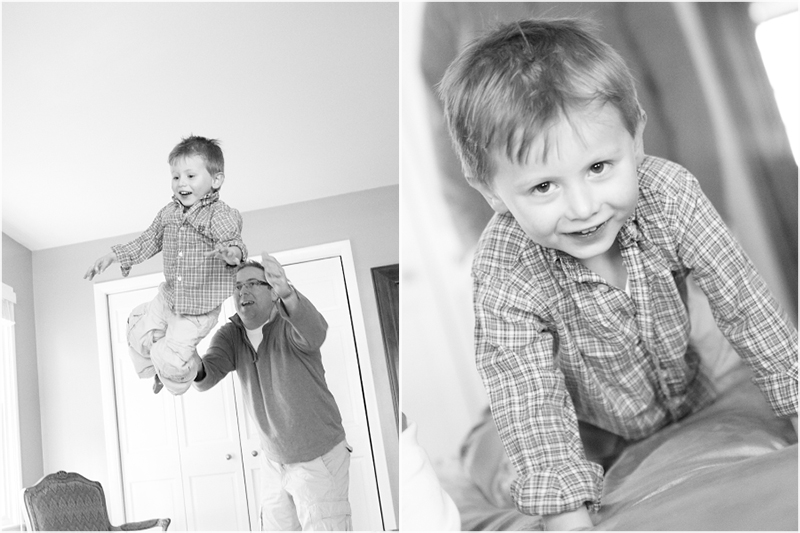 Too bad Annie's eyes were half shut (not so pretty) in the shot after the hugs. Grayson decided he wanted to be the only one in his momma's arms and went for his big brother's eyes cat fight style, lol.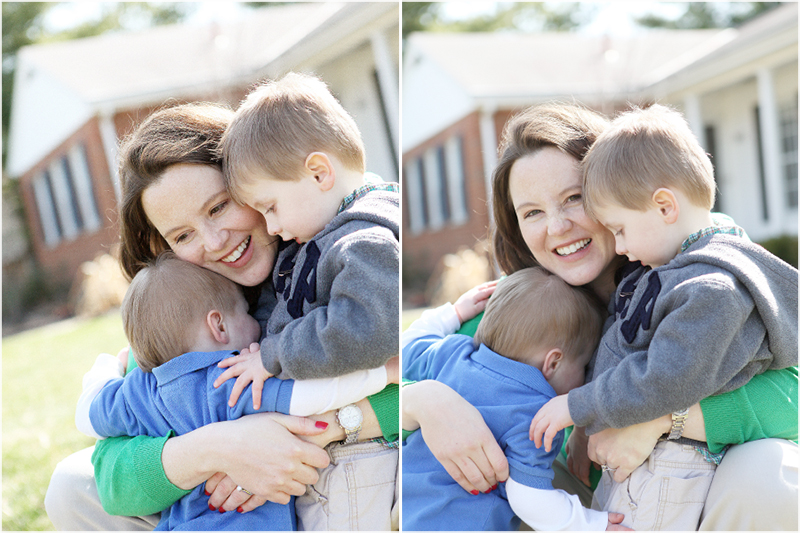 It was also this little bruisers first birthday – so I focused on him a lot:)