I literally had just had a grueling root canal. This one was particularly bad. I HATE root canals.
The phone rang. I have no idea why I answered it. When I answered it I realized I could barely talk because I was still numb – so then I felt like I had to explain that I just had a root canal so that the person – Mary – Olivia's mom – would know that I wasn't intoxicated at 11am, lol. Then she laughed and told me she was a dentist so she understood. It was funny.
Can you believe she is a dentist? Doesn't look like any dentist I've had!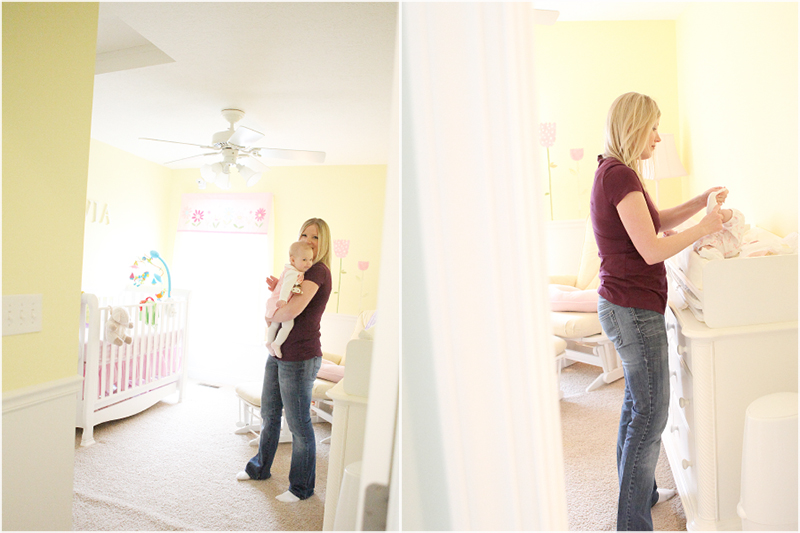 She called because she had yet to have pics of her 4 month old taken. Probably because she also has a set of 5 year old twins that keep her a little busy  – which by the way I looked at a pic of them and called them boys – they're girls – awesome.
This session was fun, fun, fun. It was just me, mom, a well lit house and I got to focus on one adorable little girl.