Sometimes sessions are so meaningful. This was one of them.  I can barely even find the words to write – I've started 3 or 4 times. Don't get me wrong I love the fluffy sessions where kids are crazy laughing rolling around and mom and dad are right there with them…but what keeps me going are the birth sessions and cancer sessions and unfortunately funeral sessions and now I can add foster kid sessions. Those give me purpose and make me realize what I do is important to some people.
Therese (mom) contacted me because she wanted a session of her four biological children with their 19 month old foster child they were trying to adopt. Perfect. I already felt connected to her because she had four children:) When they showed up I had to change my game plan a little because I could tell there was going to be no rolling around and plastering each other with hugs and kisses, lol. I had some angry teenagers on my hands. Angry isn't really the right word – but they didn't want to be there:) I was the enemy but for some reason I was really drawn to them. REALLY drawn to them. I liked them. A lot.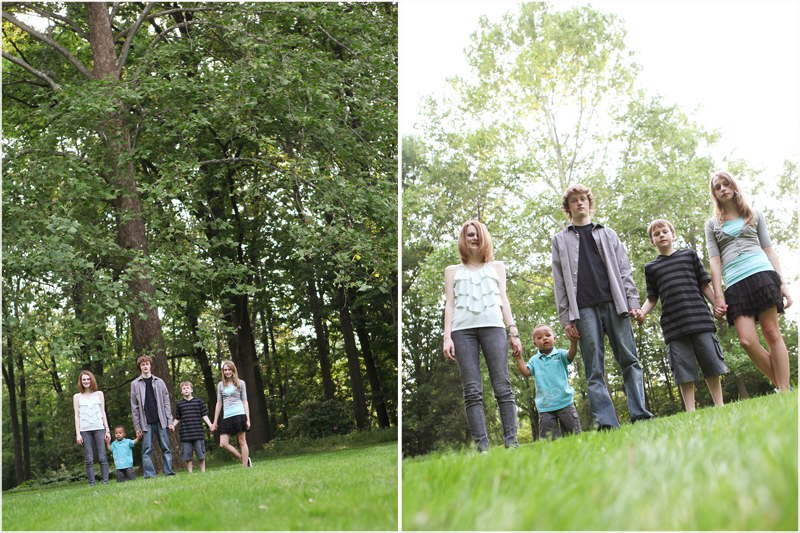 Right off the bat I noticed that if I could get little David to smile everyone smiled. They adored him. So I was golden…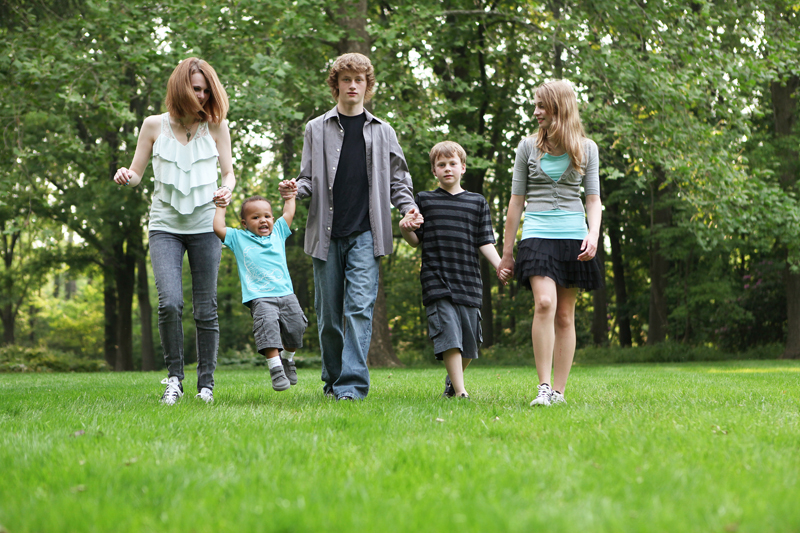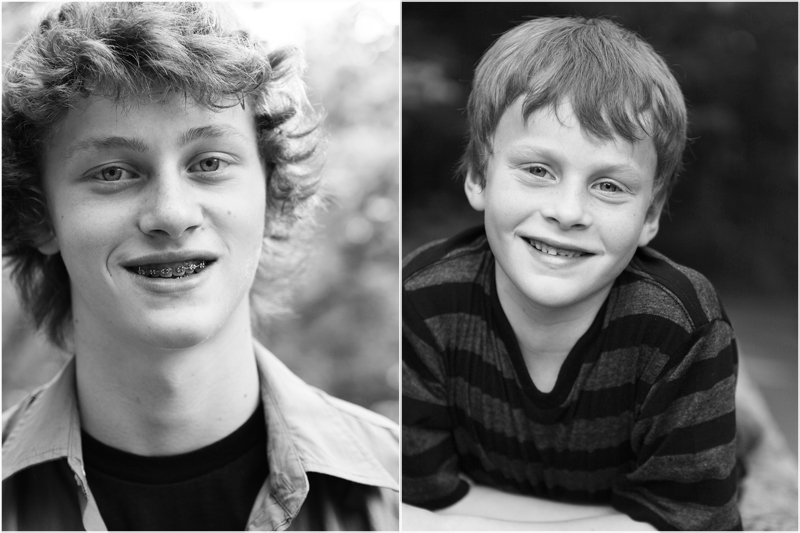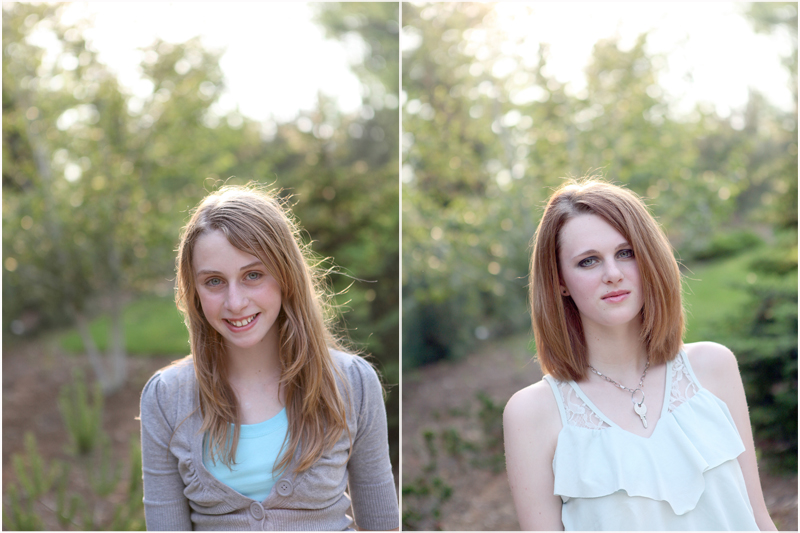 And sometimes you don't have to be happy and excited to get beautiful shots. This one took my breathe away – kind of took on an Abercrombie feel. I hope she knows how beautiful she is:)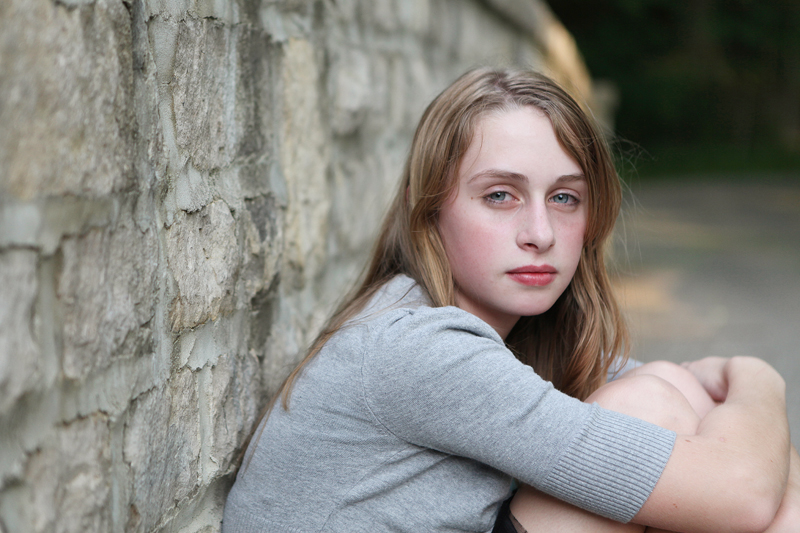 They each had their own style. Loved their shoes and band aids…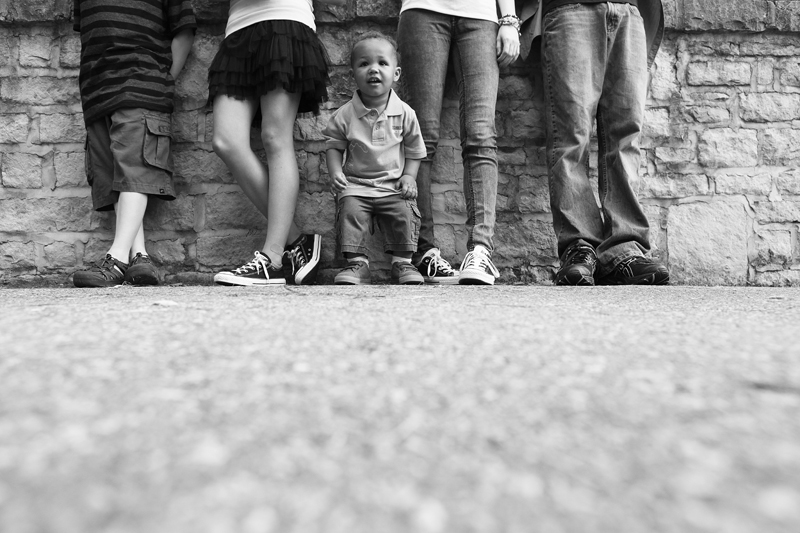 I asked her what the key was for around her neck…."to keep my sister from stealing my jewelry". Classic. I was so glad I asked. I guess she keeps her jewelry (that she designs) in a box with a lock on it. So of course I had to focus on it.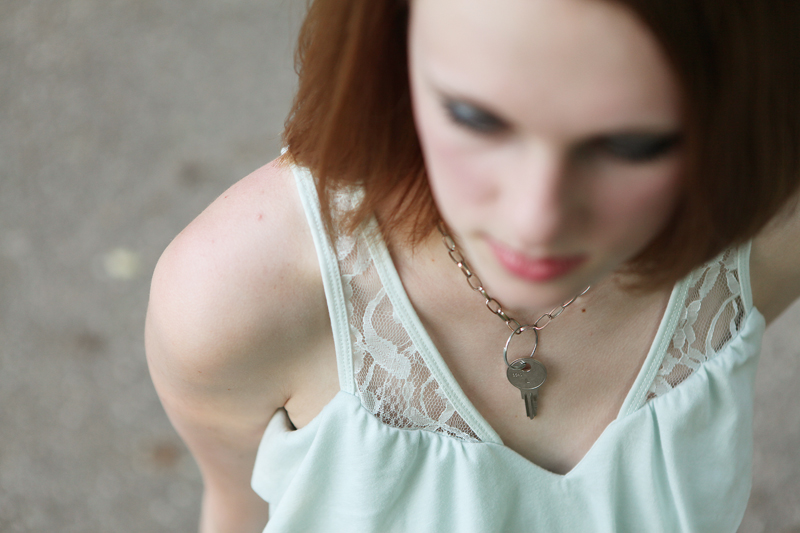 Perfect pose for two sisters that aren't in a particularly loving phase in their relationship. I can tell though that they will be thick as thieves once someone goes to college and the other gets out of  the ever so challenging middle school. I know it.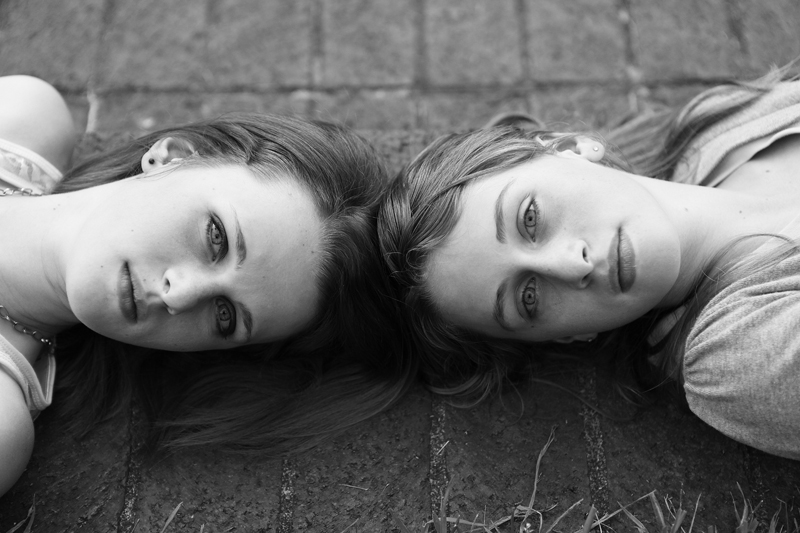 Unfortunately about a month after the pics were taken David went back to live with relatives. Just like that. I don't know much about the foster care system and this certainly isn't the right place to discuss it but it can certainly be unsettling and doesn't seem fair. But the world is a better place because of families like the Burke's that give everything they have to give a little man a strong loving start.
I love my job.