So we go to Myrtle Beach for a baseball Tournament.
I offer to take family pics of anyone who wants one.
I wanted to take them at a pier. I love piers.
So Ellie and I go investigate the main Myrtle Beach pier. Holy homeless people under it – so I decide without further investigation to have everyone meet up at a different pier.
HAAAA! It was in a complicated location which required going through a mobile home park and paying a 5$ entrance fee. This mobile home/camping park was like something out of a Hollywood movie. Think 1960. Golf carts everywhere. I was expecting Baby and Johnny (Dirty Dancing) to make their appearance any given moment. I truly didn't know that places like this existed let alone be crowded and bustling with activity. Kids were dead silent staring out the windows while driving through it while I kept saying WOW over and over again, lol. Looking back I should have been snapping pics but was too stunned. It was a secret city within a city.
So we get there and surprisingly enough everyone else does too. We walk down to the pier and there is mini sand dune that all the kids automatically start playing on. I start shooting family pics while others wait, but this little dune was quite the attraction. So I start snapping the kids jumping. Then some parents start jumping. THEN THE COACHES START JUMPING.  Nice little gift for a photographer with intense pressure to have your settings right:)
Love little unexpected moments like this….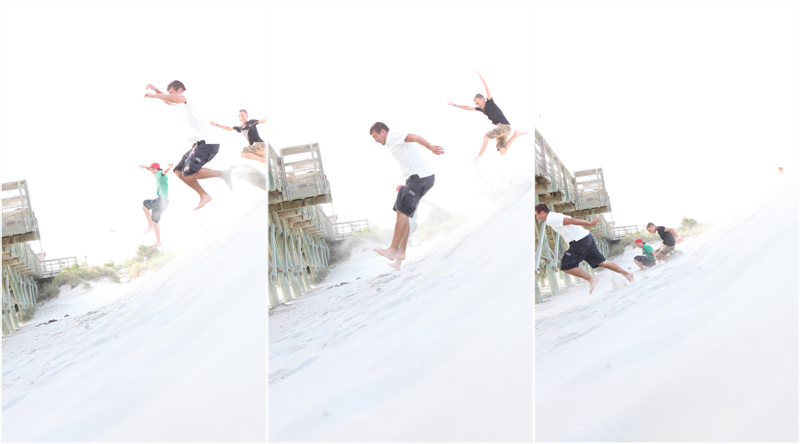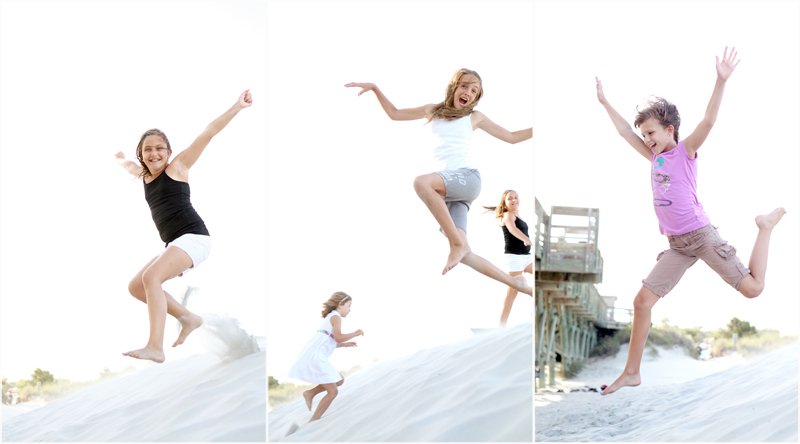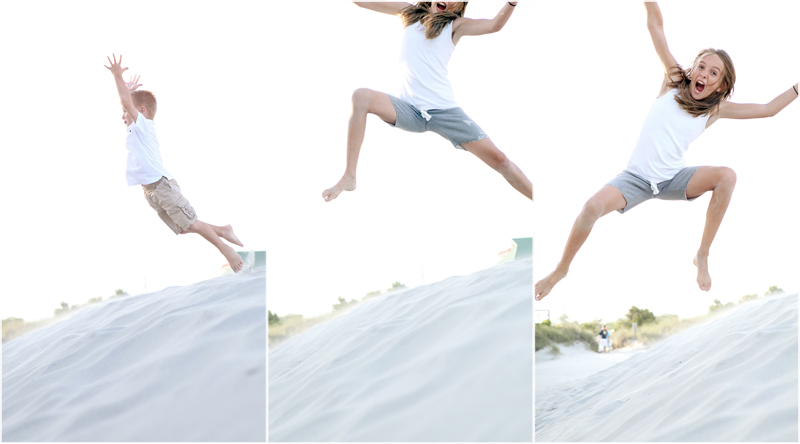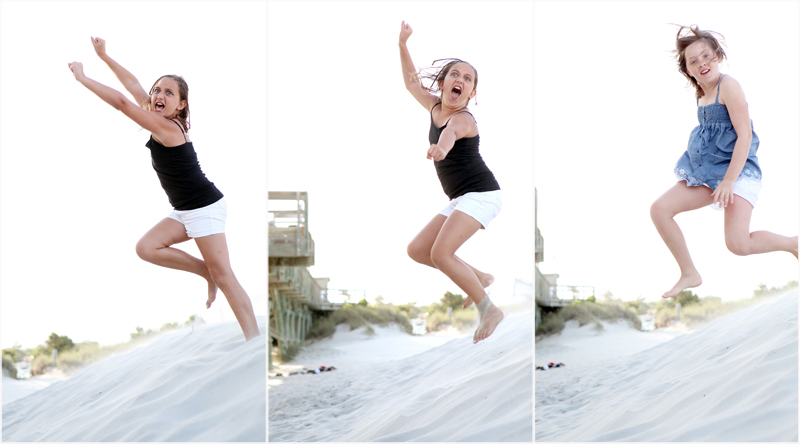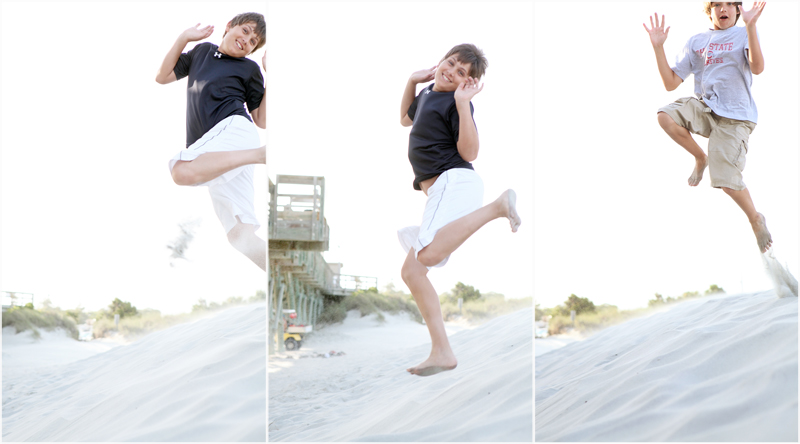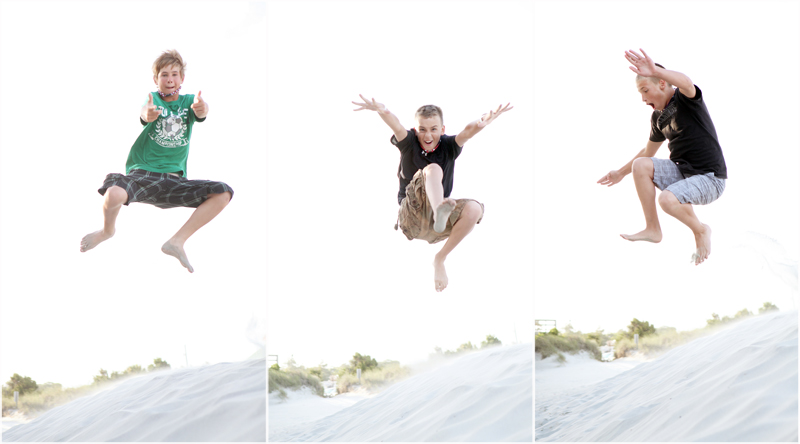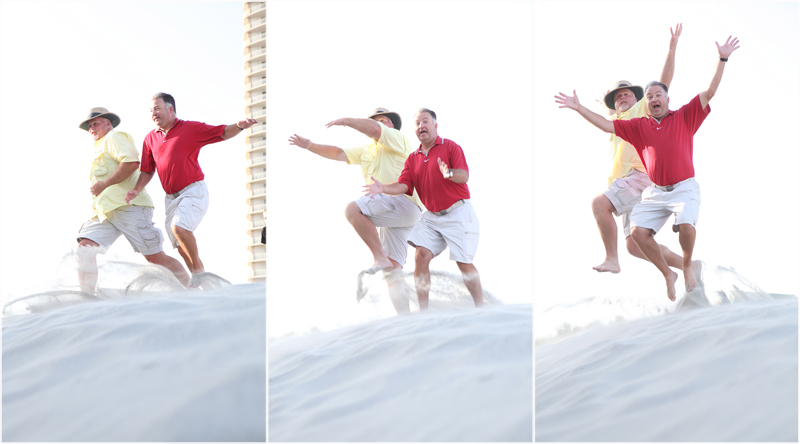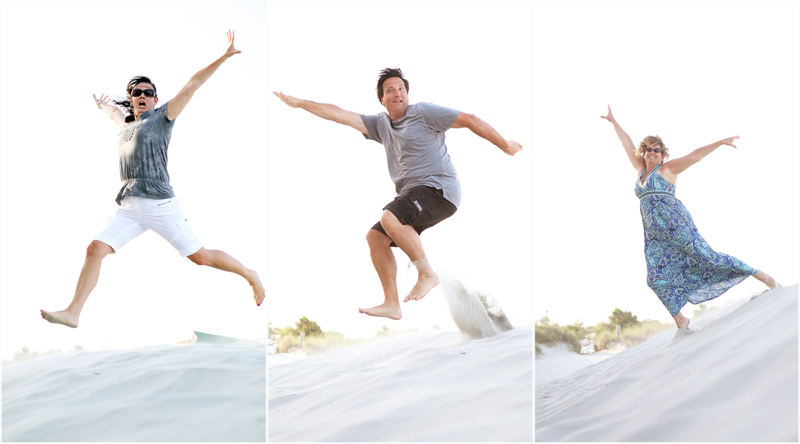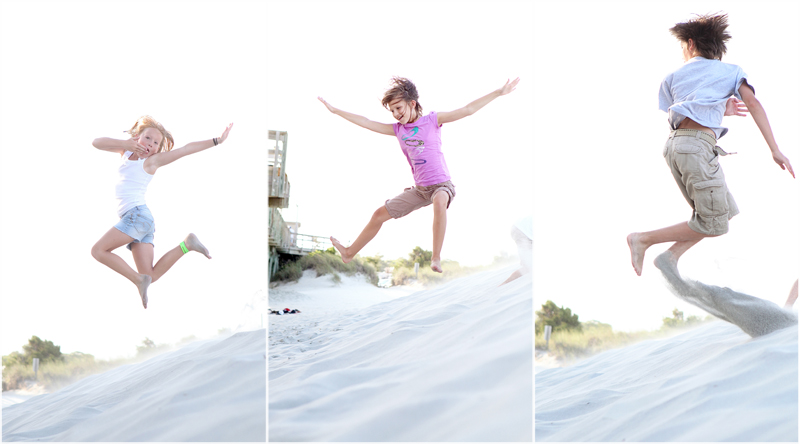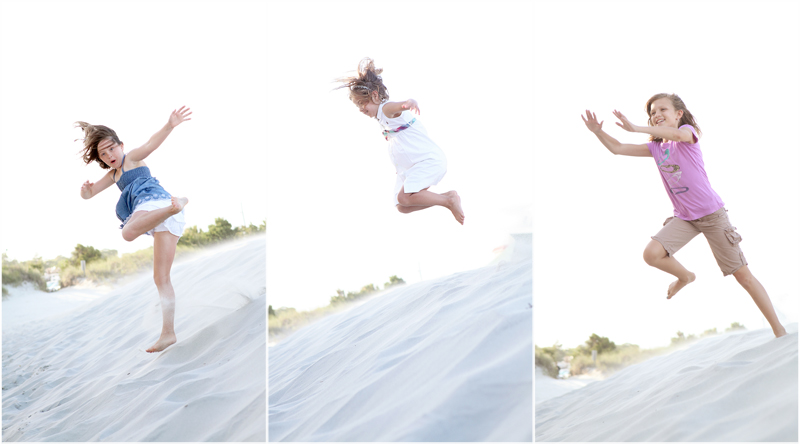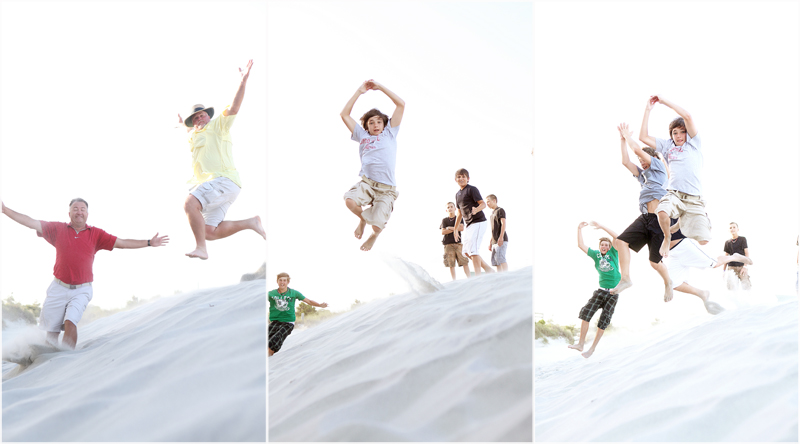 and last but not least for his effort and commitment..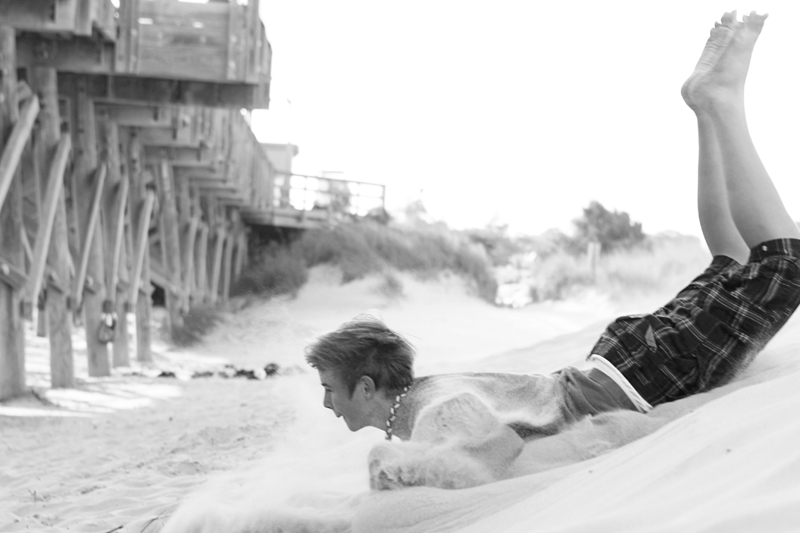 Oh how I wish I could have been in front of  him for this one but my camera would never be the same:)
If your pic didn't make it (Evan, Eric jr.) I am SO SO sorry. It was a hard shot – lots of blur – lots of images trashed:(