They have been with me since my film days. I started taking their pics when #5 was in her beautiful tummy – or was it #6?? Ellie and Brynn went to preschool with two of them. LOVE them. Wendi (mamma) puts me to shame. Her house is spotless. She is super safety conscious and aware (I give up and throw my hands in the air at times) and whenever you see her she always ALWAYS happily has a kid on her hip, lol. I get to the point where I don't want to be touched or hot. I think all 6 do a sport (I complain and am exhausted with ONE) – they are all sweet, nice, well mannered, humble, funny, loving, cooperative….well sort of, lol. Ryan HAD to hold a pencil and a Bob the Builder notebook for an entire session once – but if you would hear him plead with his deep raspy voice you would give in too. I love these kids. She just scheduled yesterday for 2011 so I figure I better put 2010 up – haa – sorry Wendi!!
Look at how happy they are – look how their eyes shut when they smile – love that…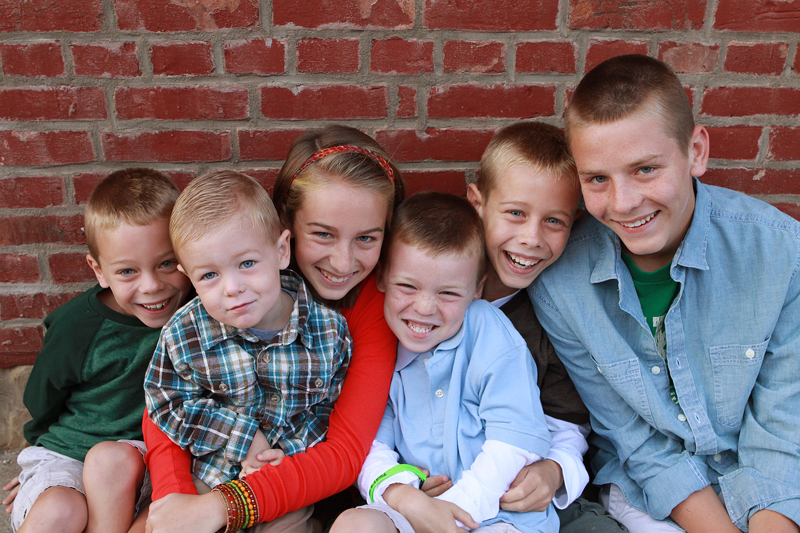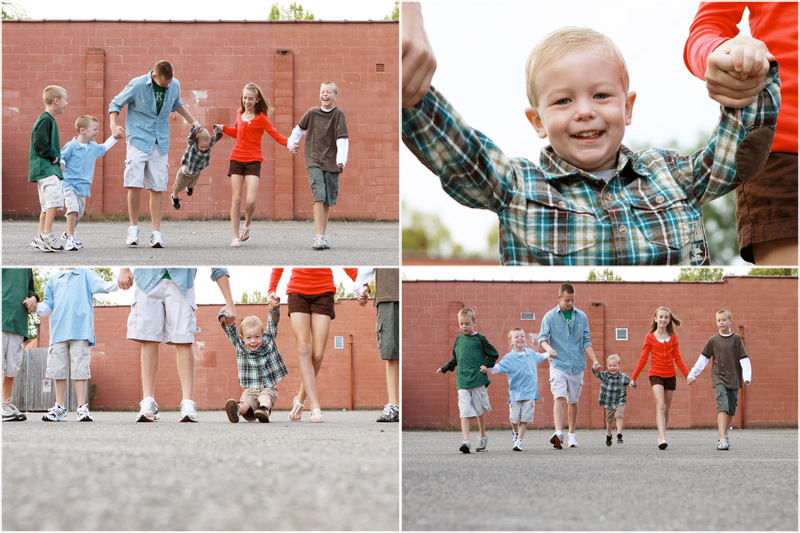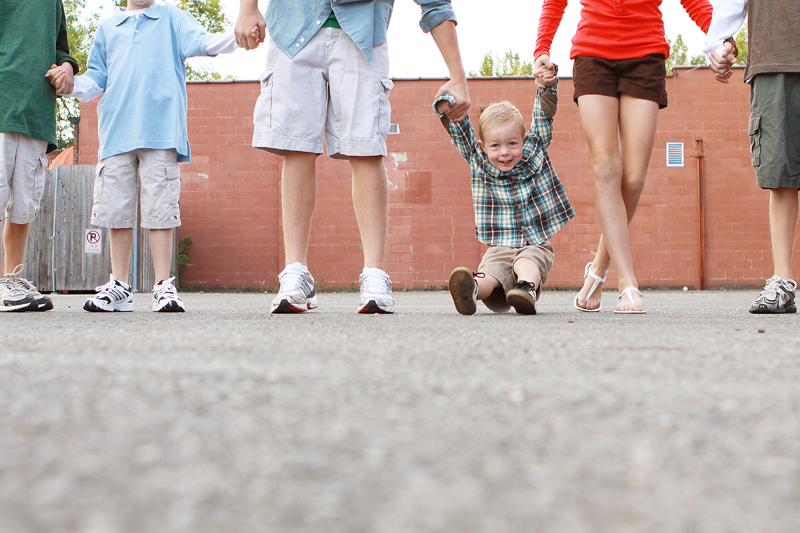 Love these two. He was apprehensive about smiling until everyone started chanting his name behind me. ADORABLE. Gosh it was cute.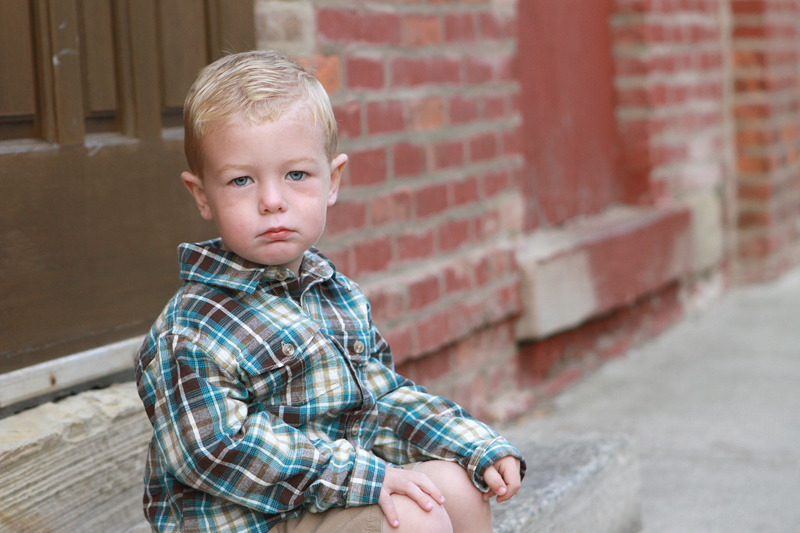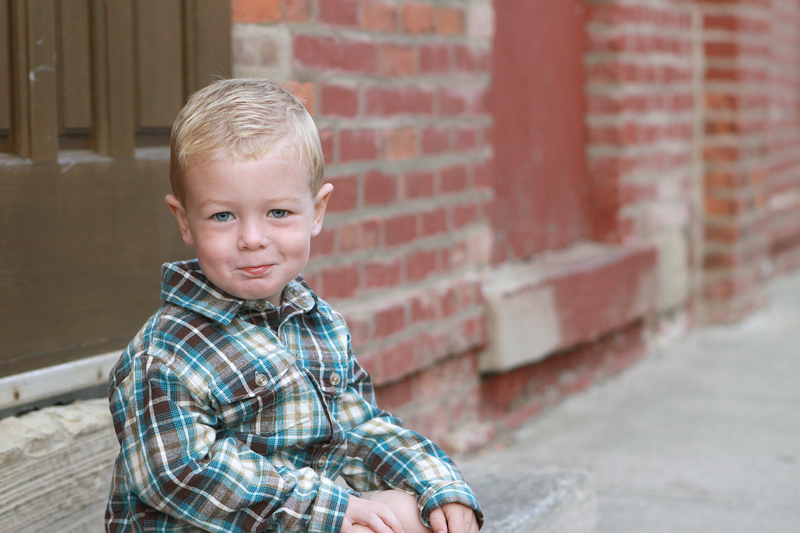 Trying to get all 6 in the air at the same time is not possible – but funny. We were trying to time it up with Ian (#6) who jumped one second after they were supposed to:)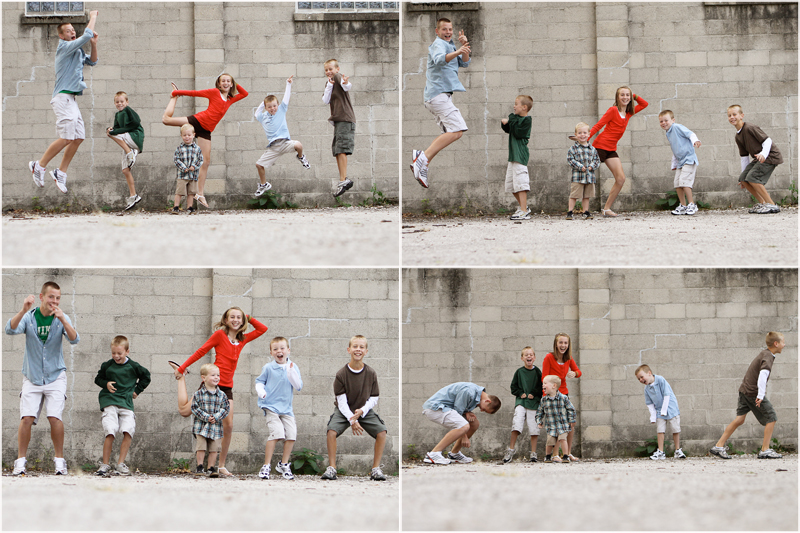 These shots make me grunt a short yet powerful "Mmmm" like I've just eaten something really tasty.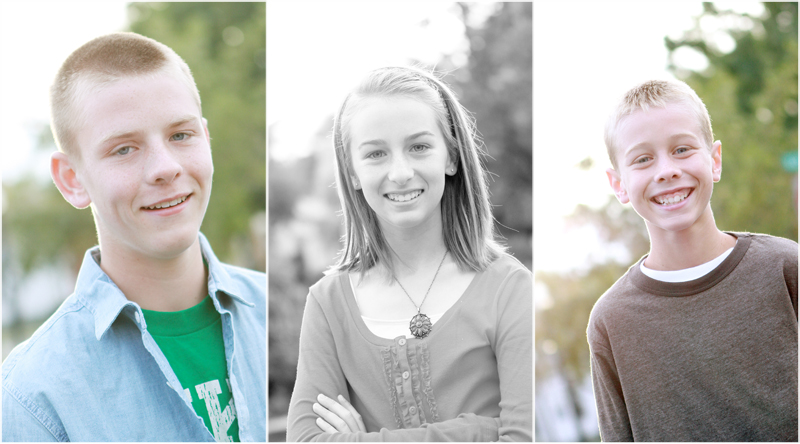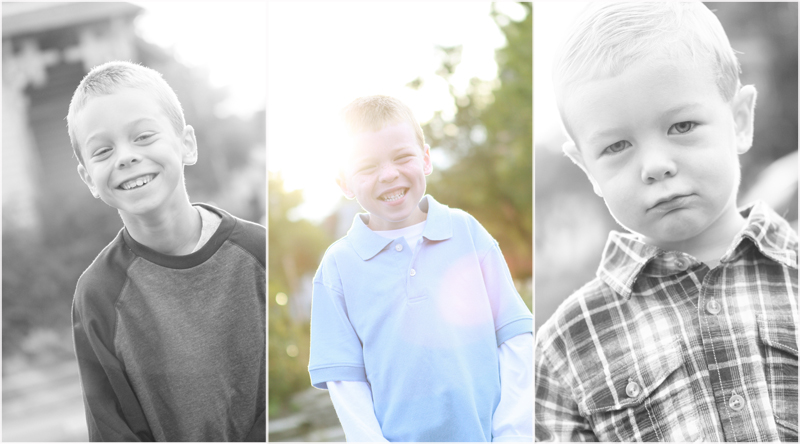 Had to do it …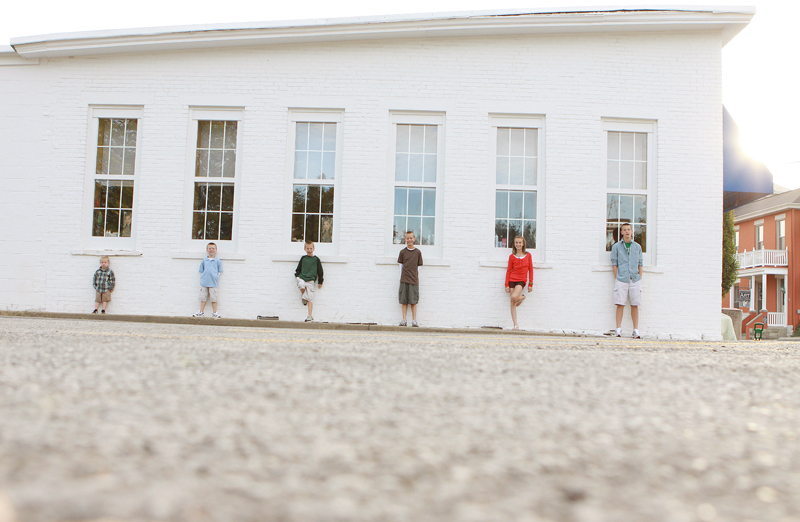 A note to Paul (daddy): do it. Please. Please join the pics this year! PLEASE!! I have wanted you and Wendi in these shots so so so badly. Achingly bad. And Wendi I promise promise promise I won't go in tight on your face. Everything will be from a distance and there is something called Photoshop:)