So Ellie desires to go to an authentic patch and pick her pumpkin while Brynn wants to go to the "fun" patch (Pigeon Roost) and play on all of their slides and tubes and ropes…..so we do both. What lucky spoiled children we are raising, but to be honest in this situation I understand both of them. It's fun to ride behind a tractor and almost throw up from the diesel fumes and pick your own pumpkin in a beautiful patch:)
But…unfortunately… the best patch that I know of  is about 30 minutes from our house and owned by a wicked lady with a nice husband.
Ready for the background story? Here it comes – grab your popcorn…
Once upon a time about 5 years ago I wanted to take pics of my kids and Susan's (bff) in this beautiful wheat field next to the farm with the patch. I did the right thing and drove up onto the property and asked the farmer man's permission. He was nice, and kind, and gentle and said yes and went back into his barn. About 10 minutes later a pick up truck speeds in complete with the dirt clouds behind it and out jumps a lady that approached us quickly. SHE FLAT CUSSED US OUT. Like we are talking the eff bomb was flying out of her venomous mouth in front of our seven, pure, precious, open mouthed, wide eyed children. There was no rational thought. No kindness. No listening (I was trying to tell her that I already talked to her husband). No adult conversation whatsoever could be had – she talked over and louder (think Elizabeth on The View) and not to mention had a sailor's mouth that we felt the need to protect our children from. It was CRAZY. What kind of person does that? What kind of person goes up to 2 moms with 7 children that are clearly taking pics and cusses them out? There was no…"Can I help you?" It was cussing and fussing and crazy arm gestures right from the start.
So, needless to say we were startled, confused but mostly angry. It was 0-100 in one minute. But for some weird reason in crazy moments I stay super calm and things go in slow motion for me and I can remain emotionless. In the midst of her rage I was thinking "hmmmmm…how can I make this woman even crazier and angrier and get back at her because HOW DARE SHE come at me and my cubs like this!" So literally the lightbulb went off as the venom was hitting my face and I thought… we are going to ask the next door neighbors permission:) Haahhaaahahahahhaaaaa!
So we did. We left crazy's driveway and went into the neighbor's driveway. She sold pears and apples:) So we bought some and asked her if we could take a few shots of our kids in her field. You know – the one that bordered the wicked witches:) She had no problem with that so out we flittered into the field while crazy paced back and forth with her hands on her hips and glared.
It.was.awesome.
BUT. Since then I have had to go on numerous preschool field trips to crazy's farm. Eye yi yi. Thank goodness she doesn't recognize us:) You wouldn't believe how nice and sweet she can be. Very entertaining to watch her while knowing the deep dark truth. We always have a good laugh and compare her to the wicked witch on The Wizard of Oz complete with a soundtrack. When she walks by we hum the part where she is riding her bike or attempt our best witch cackle. It's always very exciting and a little scary for my children since the memory will be forever be seared.
So even though I cringe at the thought of giving her my money we go to her patch anyway. I like to think I am giving her husband my money for tolerating her.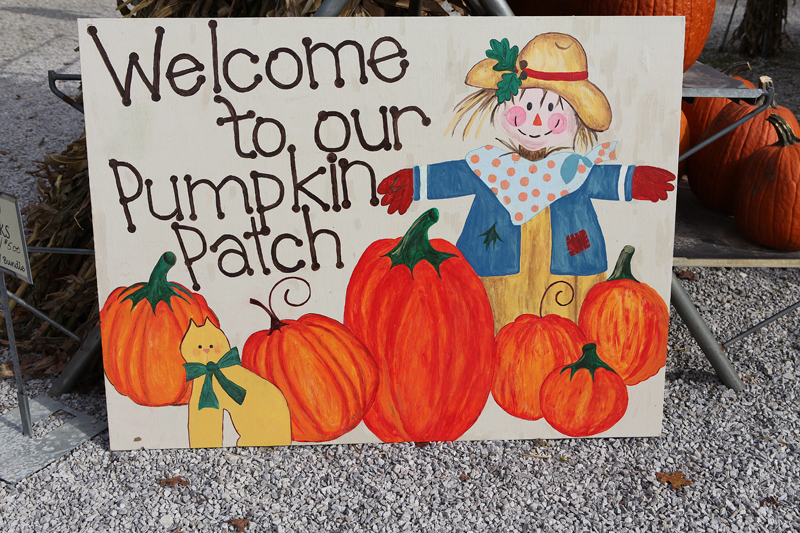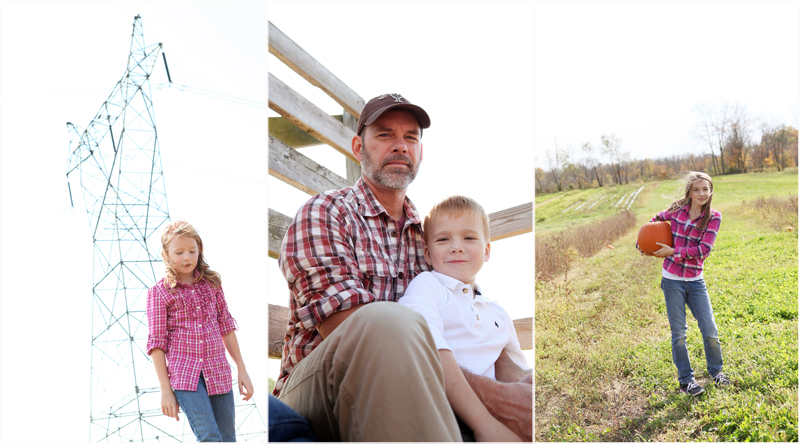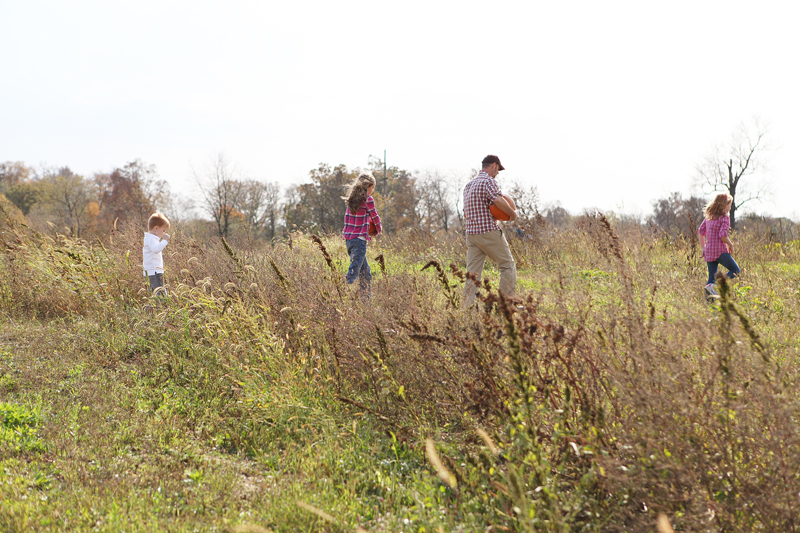 We have the "you have to carry it out" rule. Here is Brynn attempting that. She gets the giggles just like I do when I have to carry something too heavy – it's all over if she farts.