Dane's favorite part was the hotel.
Dane called George Washington "George Washingtorn". I never tired of hearing him say it.
I may or may not have been faced with the decision of letting him pee his pants (far far away from hotel – stuck in a metro station with no bathrooms) or holding a cup for him to pee in. That was a first for me.
Jackson taught me a ton. He is way smarter than I am when it comes to History and wars and fun little facts like… did you know if there is a statue of horse with both it's front legs up, then that soldier died in battle? If one front leg is up then he was wounded and lived……things like that. Interesting. I accidentally raised a smart kid.
Dane calls statues "snatchoos". I never tired of that either:)
Ellie is the most helpful child in the world. Instinctively grabs Dane's hand when crossing streets or getting in the Metro or going down the escalator. She will make a great mother. I love that girl.
Brynn holds her own. Total trooper. Never tires. Is still running and spinning and doing ballet leaps into the air as we are all DRAGGING, barely able to make it back to the hotel. One of my favorite sounds in the world is her laughing hard.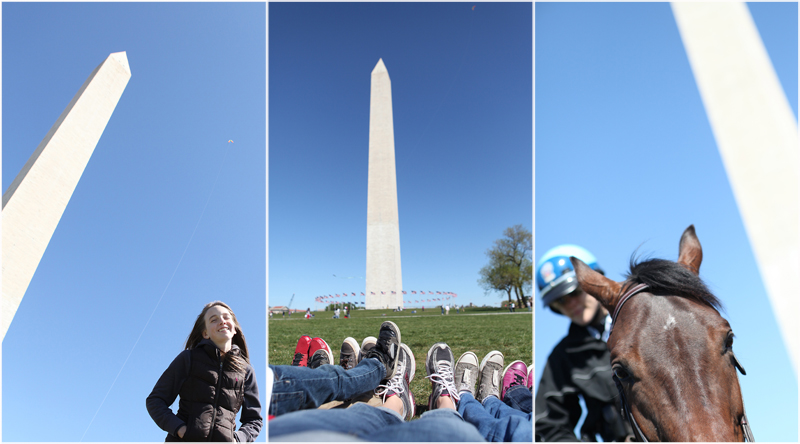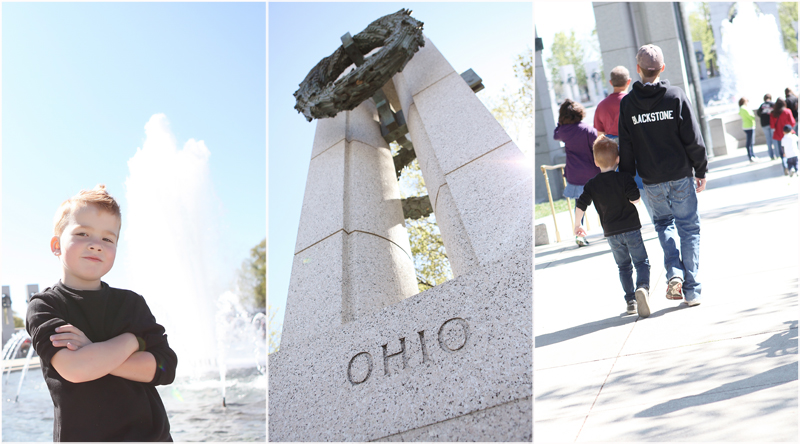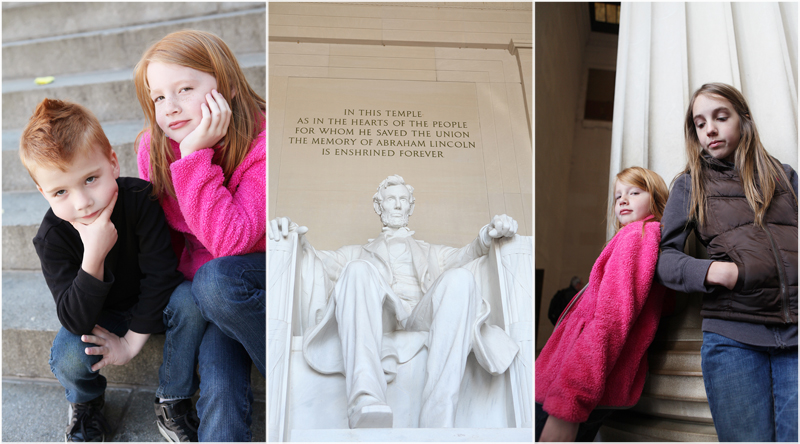 If you want to take great pics in DC go to the BACK of Lincoln. 500,000 people in the front – no one in the back:)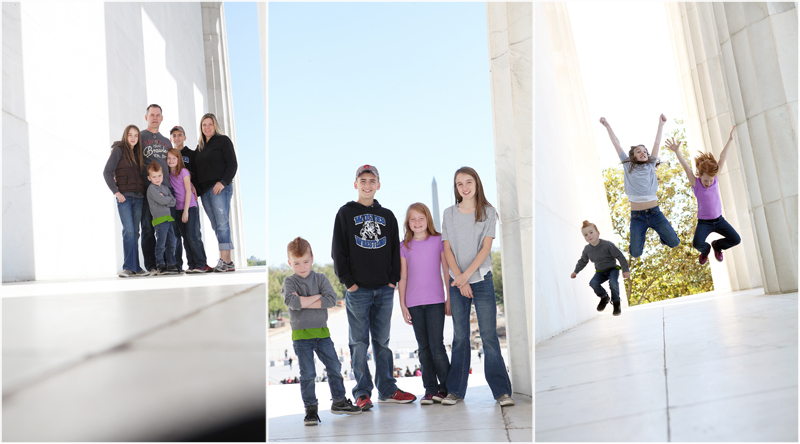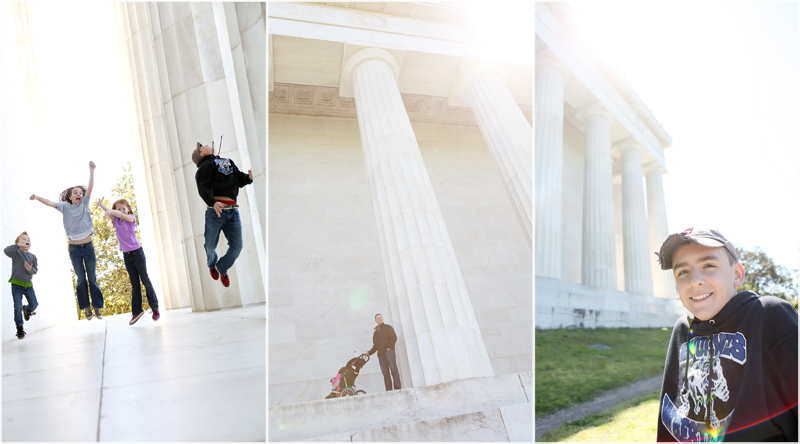 13 year old boys are so.much.fun.to take pictures of!
I have given up on the hat too and to make matters worse the ice cream scooper dude told him he could get anything ANYTHING off the menu, if he would give him his hat. WHAT?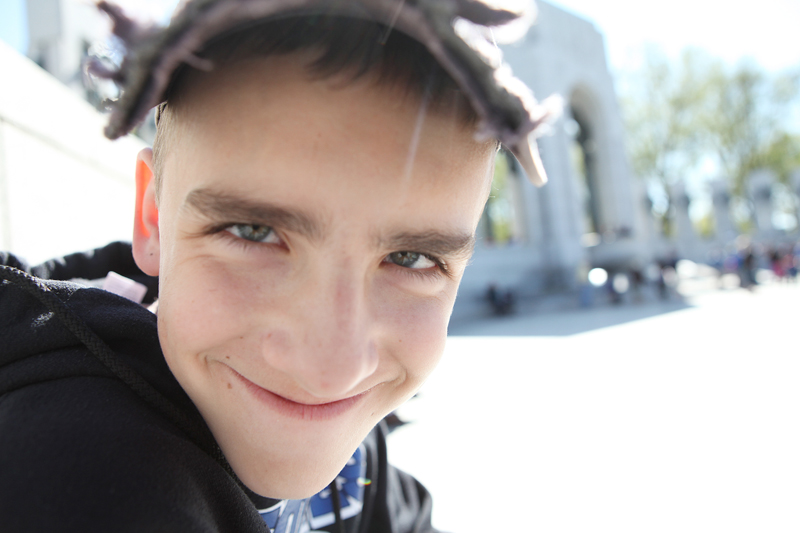 Had to take a pic of a billion year old Moose head cause we missed our Moosey Bear!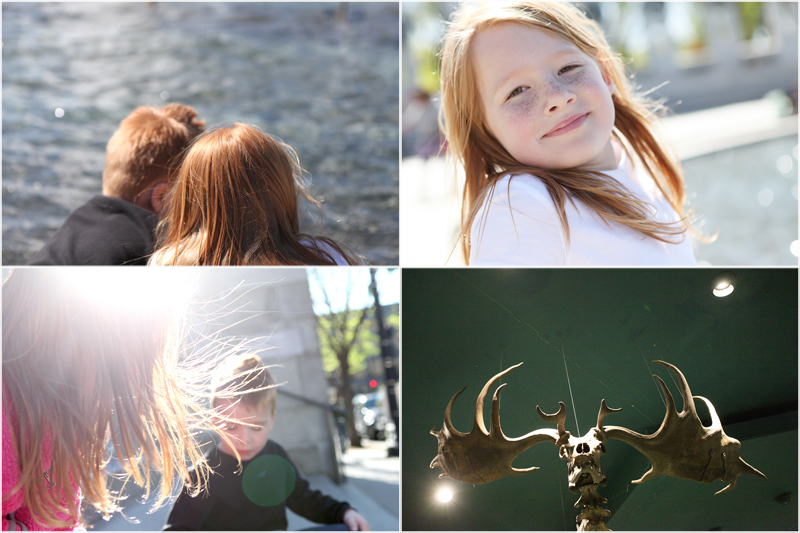 In the bottom right hand corner  of the Vietnam War Memorial is the name of Jerry Lee Pickworth – a cousin of Brad's mom.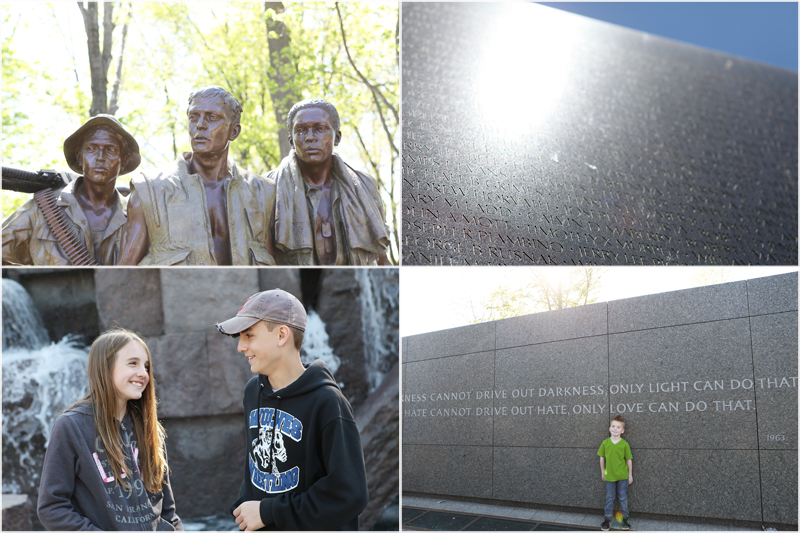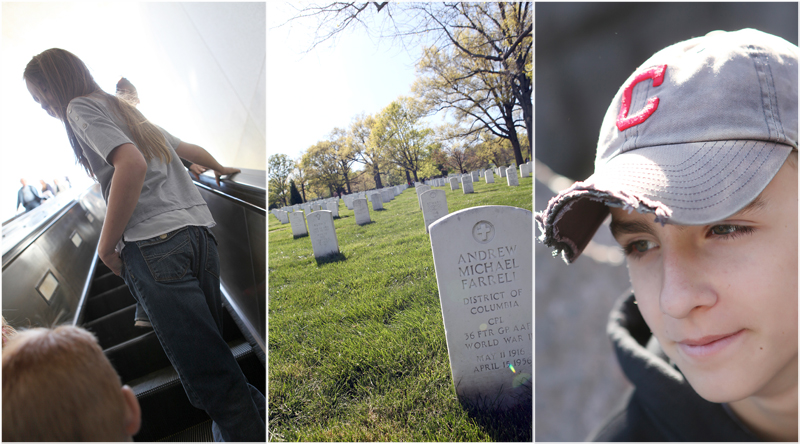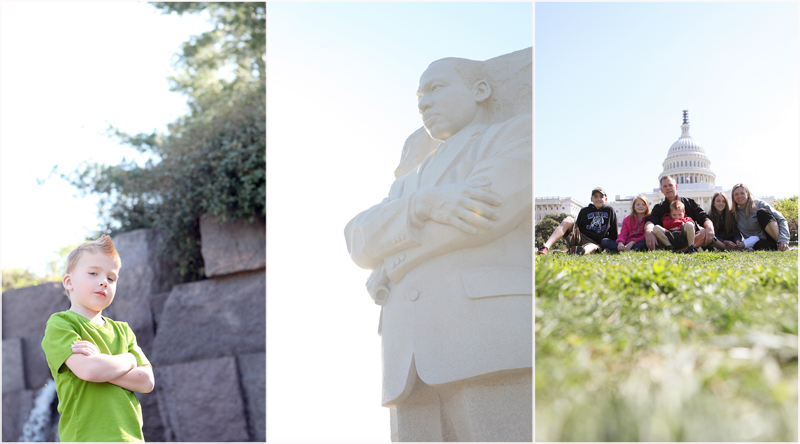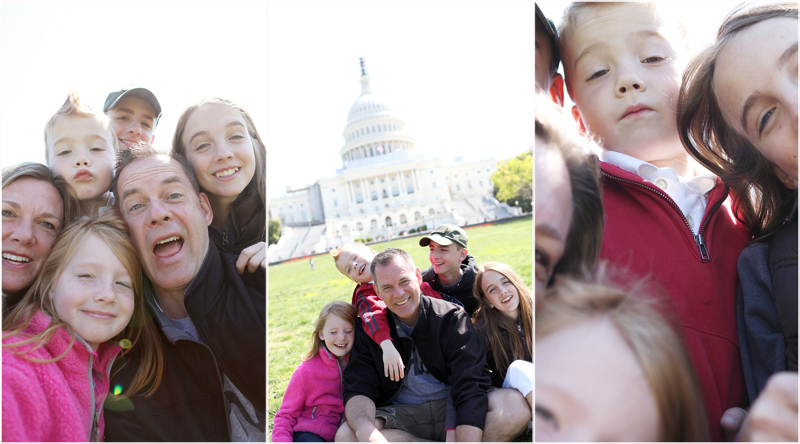 Moments after this photo was taken the fountain swallowed our stroller, 6 jackets, a cell phone, 2 memory cards, a purse and tons of snacks. A strong gust of wind blew it in. Everything drenched in 2 seconds. I was so relieved it wasn't a child or my camera that I didn't even care.