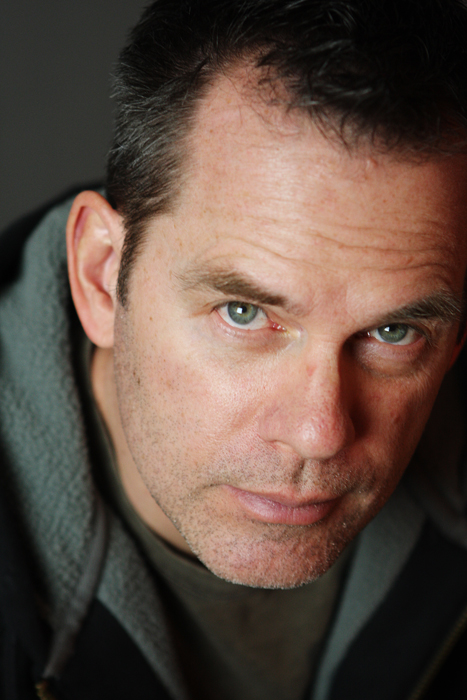 This hunkahunkaburninglove just had his 49th birthday. 
he has the same genetic structure as Dick Clark, Harrison Ford, Clint Eastwood …. sucks if you're me:)
i refuse to believe it's because he eats healthy and exercises
he does like Wendy's chicken sandwiches though
and McDonalds filet o fish only on the way to Hilton Head
he HATES soda
it's very entertaining to watch his face contort when he accidentally drinks some
he nibbles his thumbnail and rubs his feet together when he's tired
he will not hear you if you talk to him while watching tv
he loves 24. loves.
he listens to talk radio. it makes me want to leave him when I am in the car with him.
he has a HUGE loadingthedishwasher learning disability. I've tried every approach. Passive Aggresiveness. Anger. Lovey Dovey. Doesn't matter – he totally disrespects me and doesn't rinse peanut butter off the knives or put all the glass on the bottom and plastic on the top.
he finishes 99% of 100% of what he starts
he has never complained about the messes I get myself into that involve him such as putting together scrapbooking kits and all the photography stuff that I need his help on. He just does it.
he likes to get to work early. crazyness.
he could be one of those guys that lived very minimally and off the land (with internet).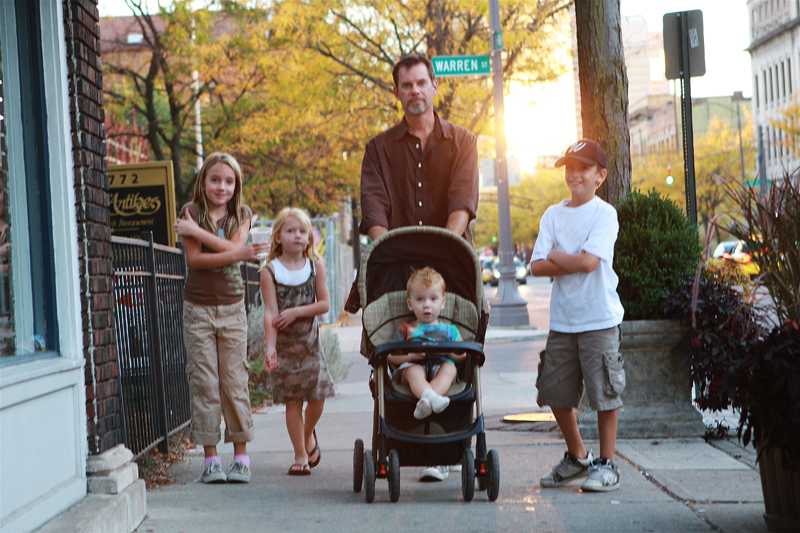 he is the best dad. ever.
patient beyond comprehension especially with Jackson. Jackson is very lucky to have him on some days:)
puts them to bed most nights because that is the time of day that I am just done. done.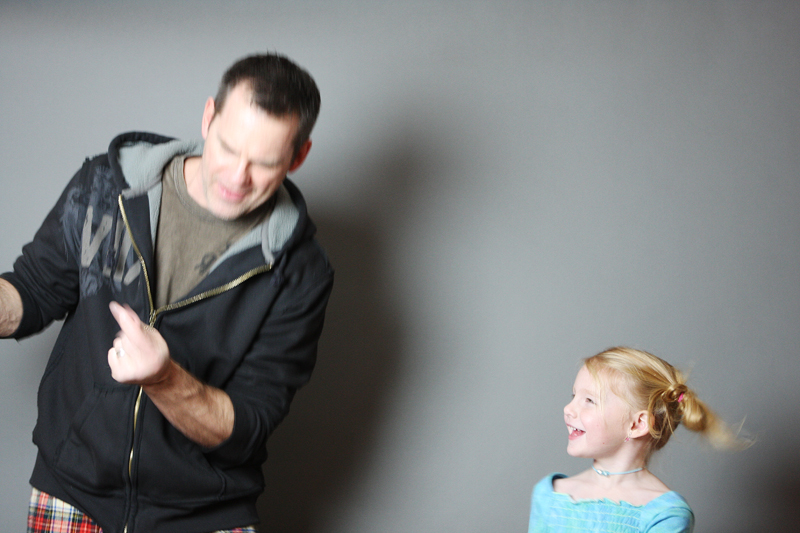 will dance in his pajama bottoms so that I can figure out my camera. During this session I was trying to figure out my focus points (notice only brynn is in focus) and my speed. I like a little blur but not too much. This pic has too much but I still love it.
loves to listen to Queen and Lyle Lovett – has even forced me to go to a Lyle Lovett concert. I only did because he was once married to Julia Roberts.
can do a mean Jackson 5 impersonation
gets up every Saturday morning early to take Jackson and Ellie to karate, but first they go to a local donut shop. On the 30 minute drive there he creates skits with the most hilarious Elmo, cow and local sheriff voices. I can't even describe it but when J and E try to tell me the story they can't because they are laughing so hard. Saturday mornings with dad will be lifelong memories for them.
tries to only shop locally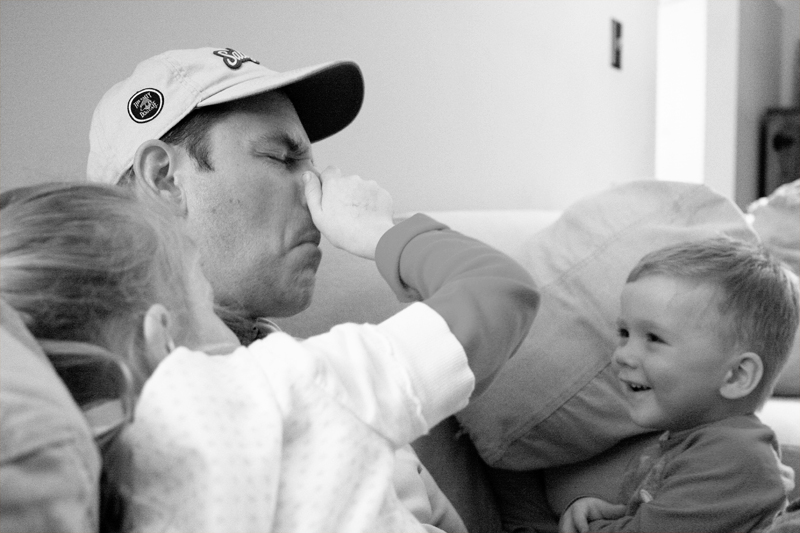 gets pounded while playing "got your nose"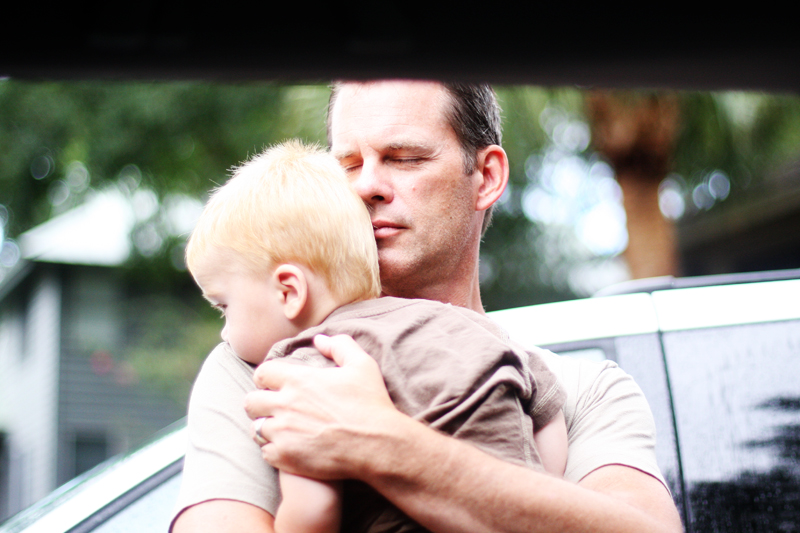 looks like this after pulling a sleeping baby out of a car after a long day and drive. C'mon people.
I love you Brad.