Let me tell you something about this family that I've had the pleasure of photographing three times now. Julia sews. Like old school. We are talking a machine with a bobbin and thread. She picks out the coolest fabric, finds a pattern, and sews Elodie's skirts (or jumpers) and THEN matches everyone else's outfit around her for our sessions. I love her. It's like a present to me. I love to see what she picks because back in the day (like a year ago, lol) when I worked for craft magazines I was in the know with my fabrics. In fact I ran into Amy Butler once at Target (looking like a mess complete with a giant Diet Coke stain on my knee from wiping up the floor courtesy of a 2 year old) and still felt the need to introduce myself so that I could tell her how much I loved her fabrics and color palettes. It made my face turn red and she just stood there – so nice and gracious – looking like a 6 foot goddess in her luscious orange sweater, one of a kind dangly earrings and  I would say at least $800 riding boots over skinny jeans (ahead of the curve).
Sidetrack!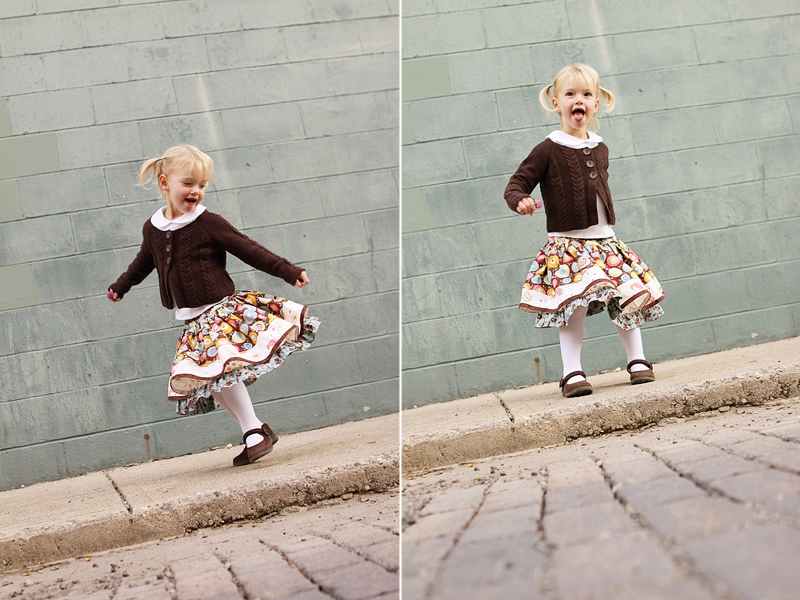 How adorable is she? The second I saw her I knew exactly what wall to go to – oh – and by the way – these were taken in the Short North. I love the feel and textures of the city. Thank you so much for trusting me and driving all the way down there.away.from.the.comfort.of.trees:) It was so fun to walk around with you.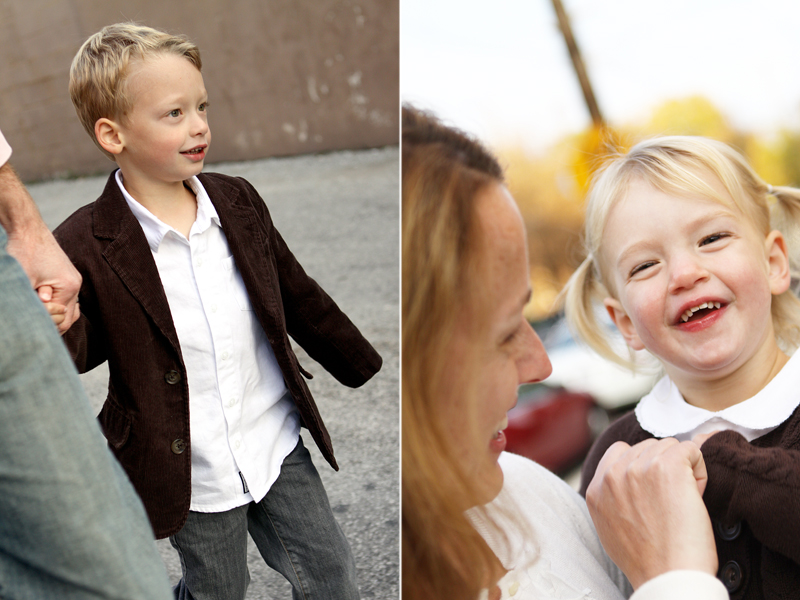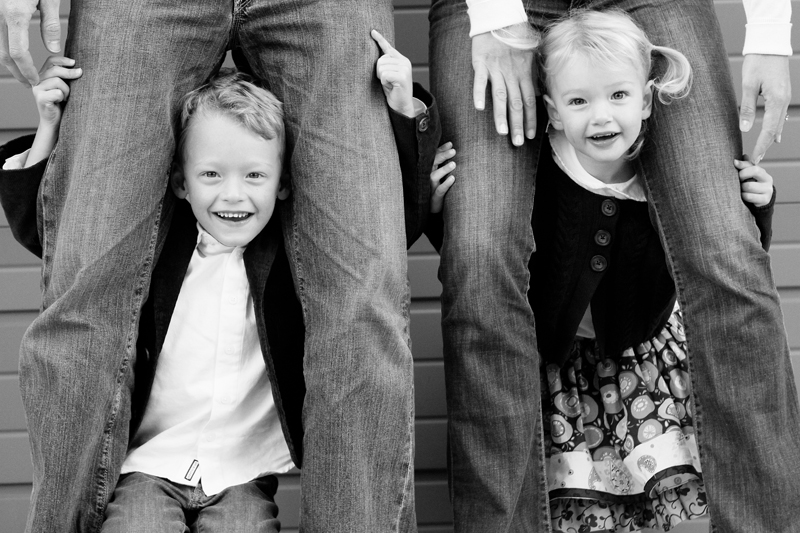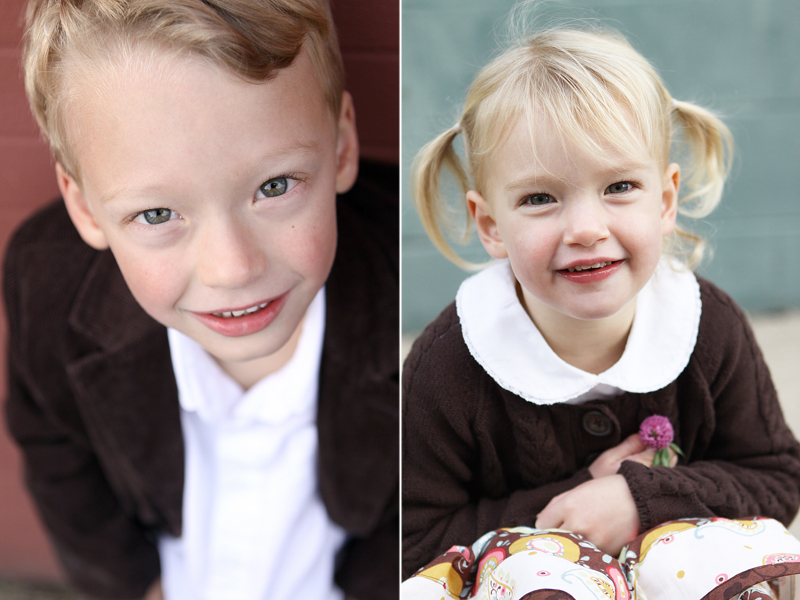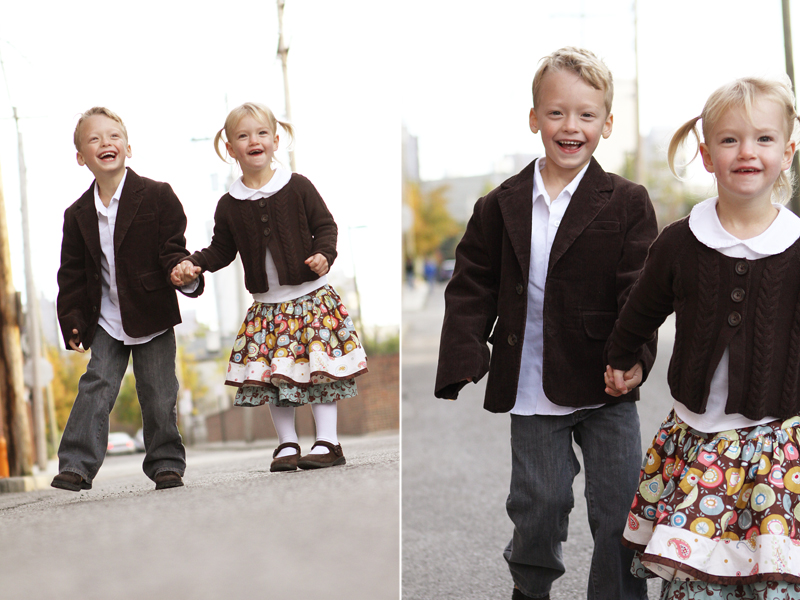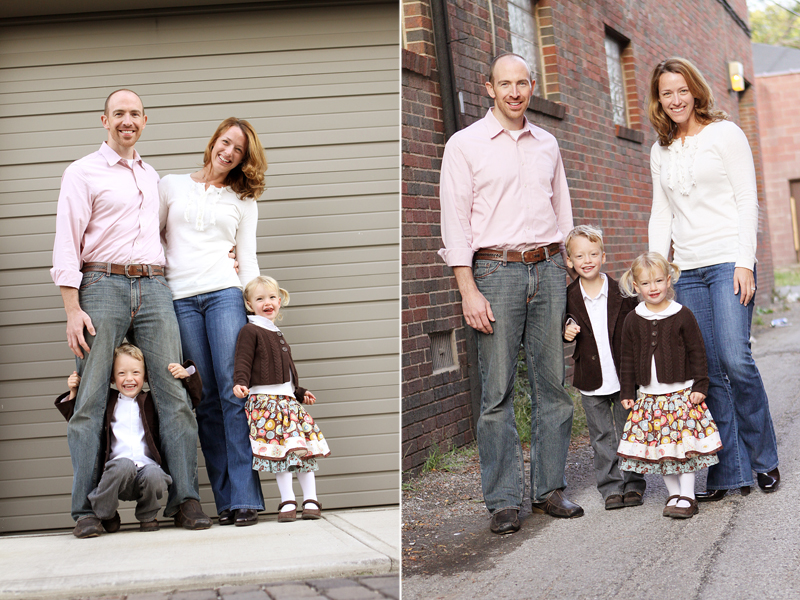 I love the one on the right. something about it. Love how you look in it Julia:)
Are you ready for the next one? Tell me you love me. Tell me I'm beautiful. Tell me I'm a princess (this is what I make my kids say before I do something amazing)..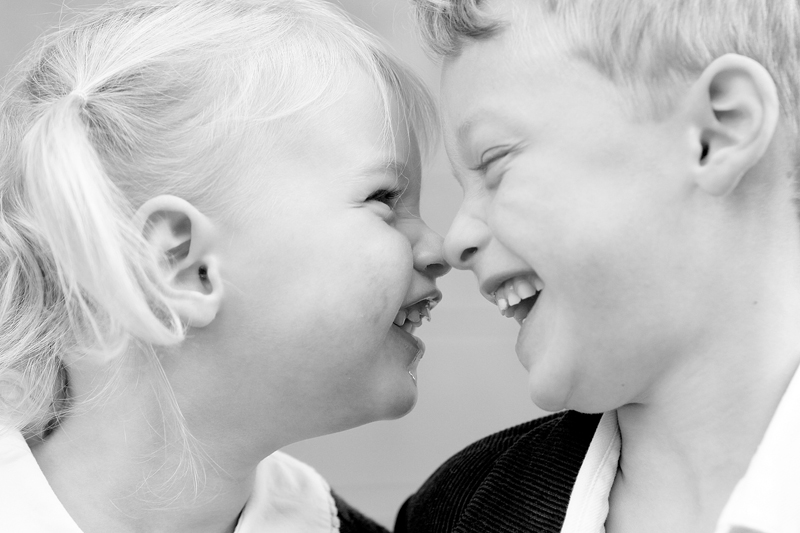 the end…