Where do I even begin. So one of my best friend's best friends had a cousin named Keri. I heard about her here and there because she is fascinating and fabulous. One night we even met her out (like 15 years ago now) at Ludlows. She leaves an impression on you because a) she's tall and b) has the sparkliest eyes c) has the most infectious laugh.
Later on I heard she settled down, got married, BUILT A LOG CABIN WITH HER HUSBAND, and had a baby girl named Bryn. I loved that name and never forgot it. I knew I had to name my first girl Ellis (Ellie) after my maiden name but I always knew if I had another her name would be Brynn. I had another. Her name is Brynn:)
Fast forward 3ish years. We moved to Westerville. Put our kids in preschool and low and behold there is Keri. Get this… her daughter and my daughter WERE IN THE SAME CLASS. How is that for small world? Our daughters totally clicked that year. Ellie LOVED going over to Kaley's house because it is awesome. She still talks about it to this day.
Keri and Joe's kids are going to look back on their childhood with the fondest memories. I have never been in a home that "felt" better than theirs. It truly is a log cabin that they built. Seriously. Who does that? Tall ceilings. The coolest stone fireplace. A movie room. A dance room. A swing in the middle of the family room. The girls room has a closet that goes for days with cool little niches. Great layout. Zipline in the back. CHICKENS. Pebble driveway. On the same property as Joe's parents WHO COOK THEM DINNER LIKE 4 NIGHTS A WEEK – WHATEVER.
So we've stayed connected through Facebook. I love Facebook. And she asked me to take their pictures. So much fun. Their kids are cahrazy in a good way. Like rolling around wrestling and choking and bodyslamming each other. Tons of energy that brings so much to a session. It was the first session that I made a "goofball" folder.
I talk waaaaaaay too much.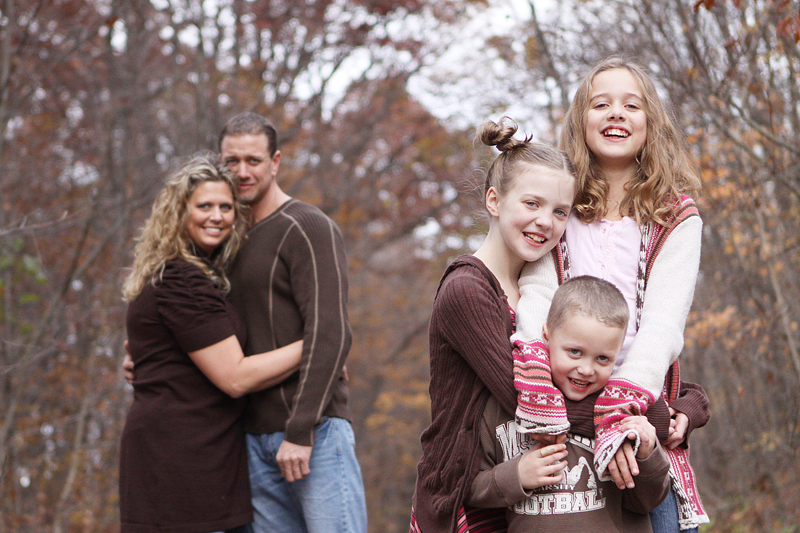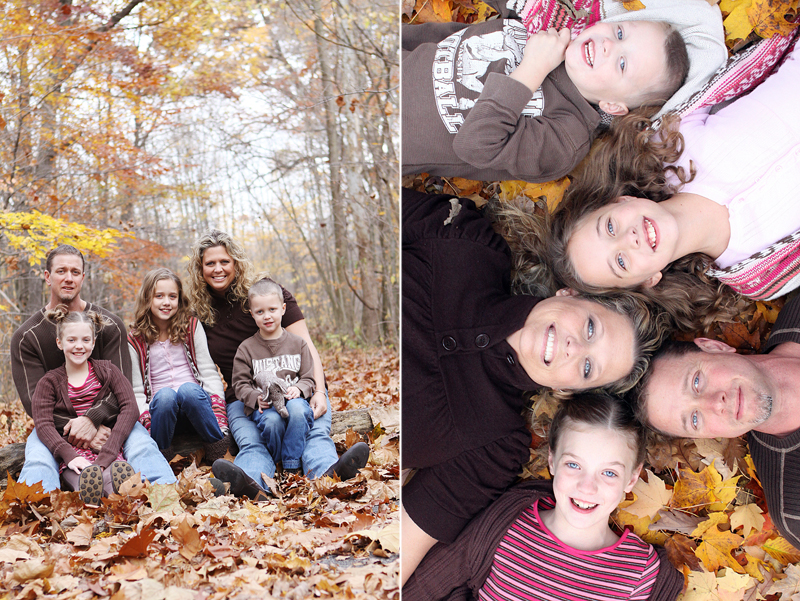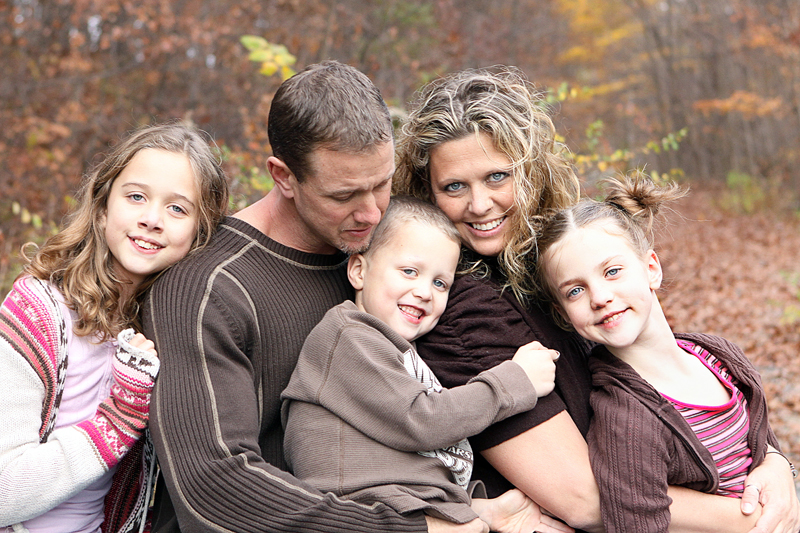 This is beautiful Bryn. Also known in the Blackstone house as "big Bryn".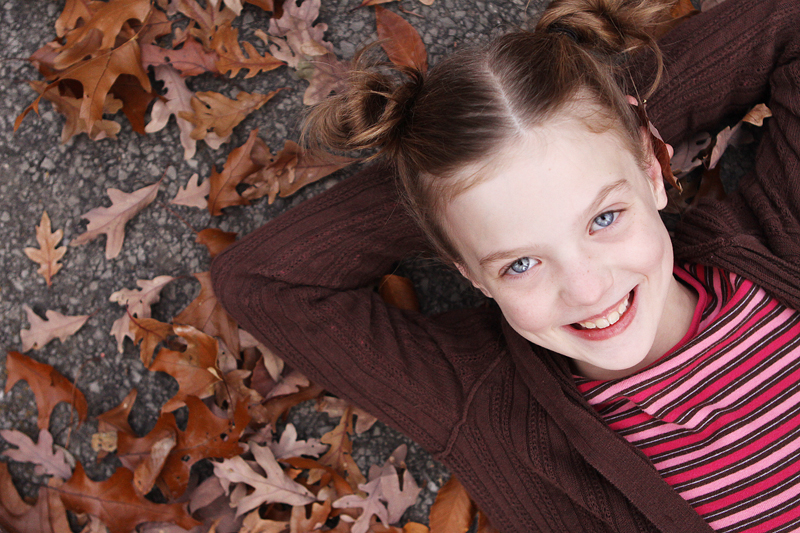 Miss Kaley:)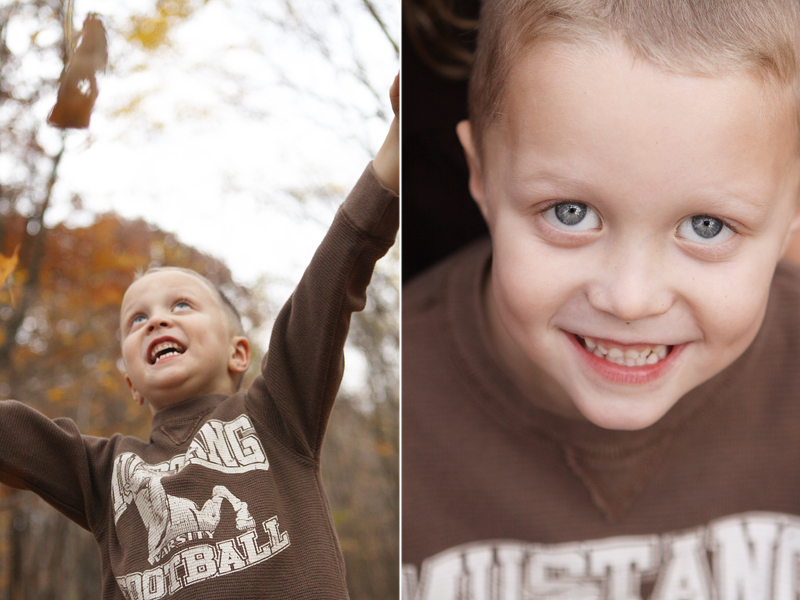 Mr. Jace who is scrumptious.
Some of the best out takes ever…….EVER…….keep your eye on the middle goofy child…..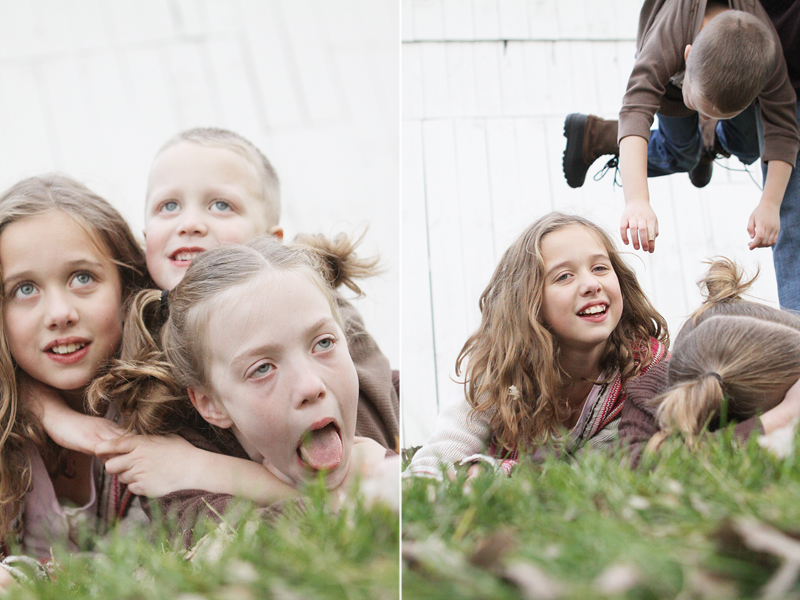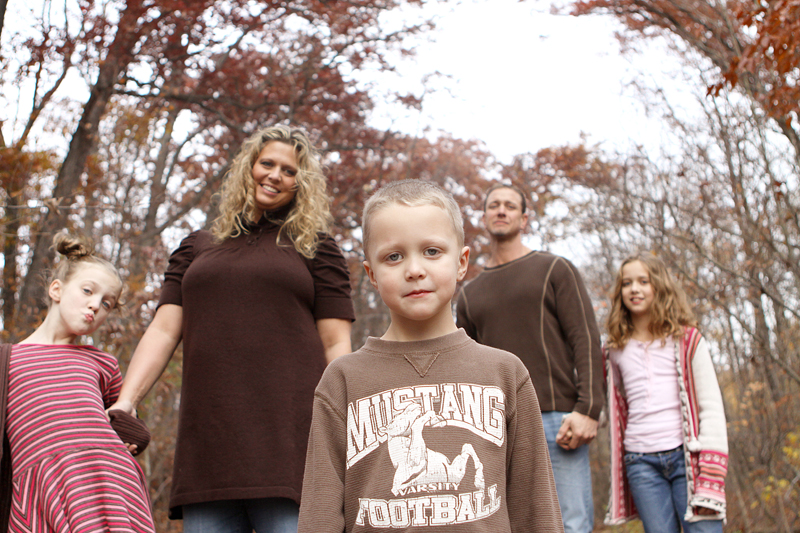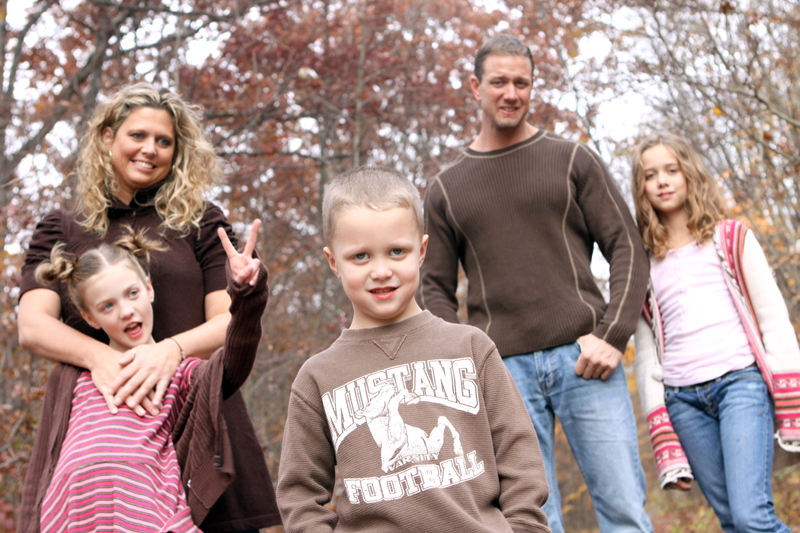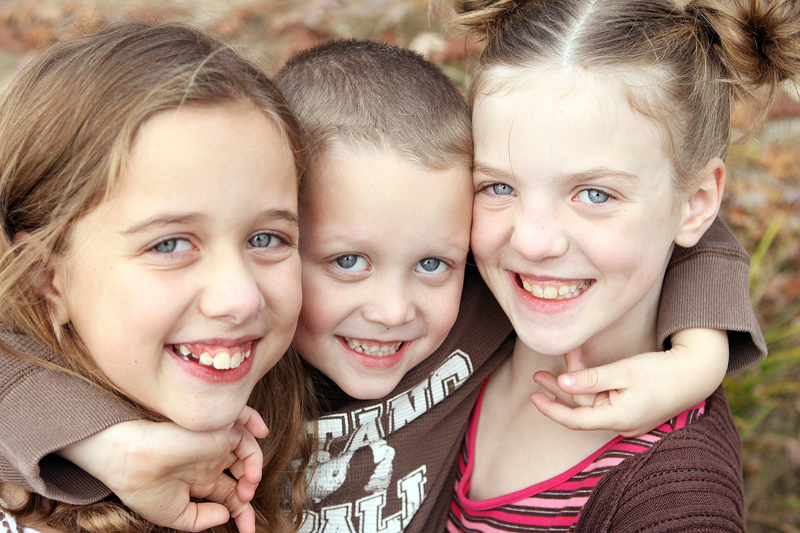 the end:)