I know Kristin through my bf Susan. Susan gets her hair done at Kristin's salon and has only said the nicest nicest NICEST things about her. Kristin owns the Salon at Polaris. They met because their boys play together. Kristin has twin boys. Twin boys. I often think of mothers with twin boys. I don't know how they come out okay on the other side. If I had 2 Jackson's or Dane's I would need lotsolotsotherapy. Even tonight when we were playing Uno I couldn't handle Jackson's constant stupid ridiculous noises and sound effects. We told him 5 or 6 times to chill. But, boys don't listen. They wait until your voice is raised and your blood is boiling, and then they're like what? I can't imagine how twin boys must bounce off each other. So Kristin and John – I seriously have the highest respect for you 🙂
But back to the session. When they all piled out of their car I wanted to kiss Kristin. She never asked me what they should wear because this family has their own style, with their own look, with the coolest shoes and they brought it and I loved it.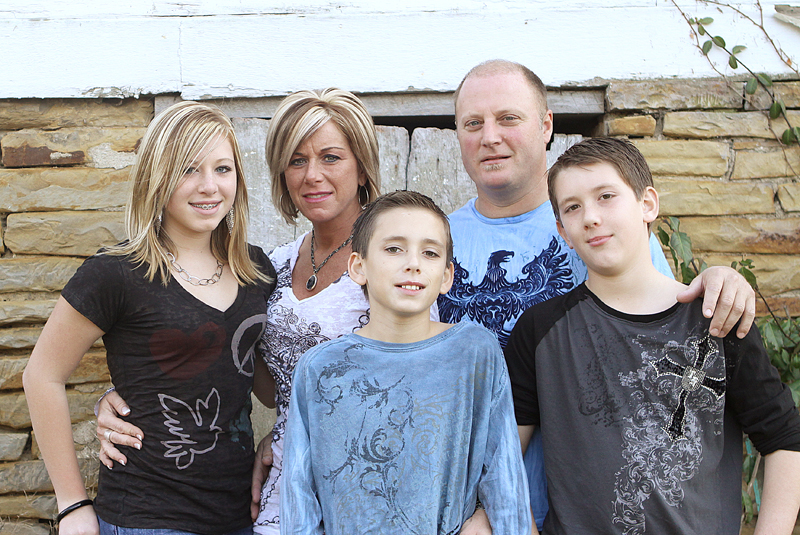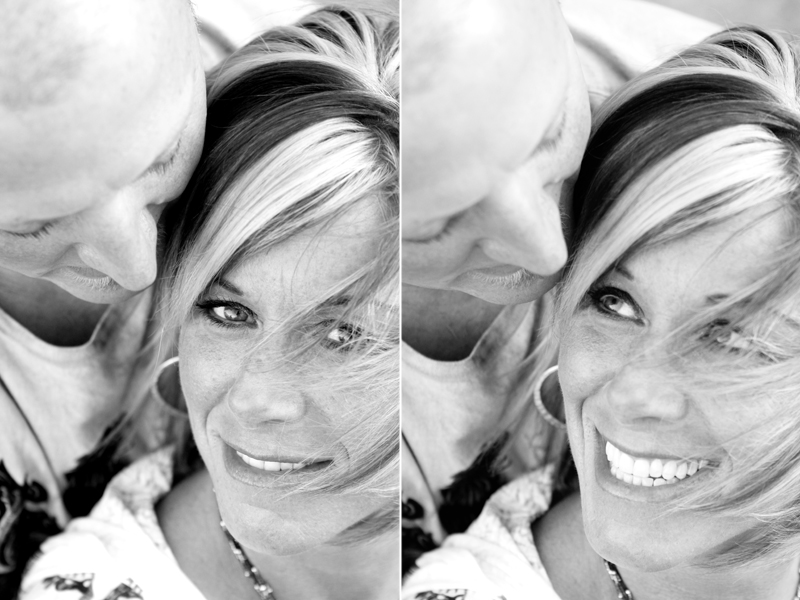 These two have been together since high school???  I think I have that right – anyway a looong time:) Love that.
Their 3 fabulous children Gregory, Alexis and Jonathan….I think it is so cool when twins look nothing alike and this would be a good example:)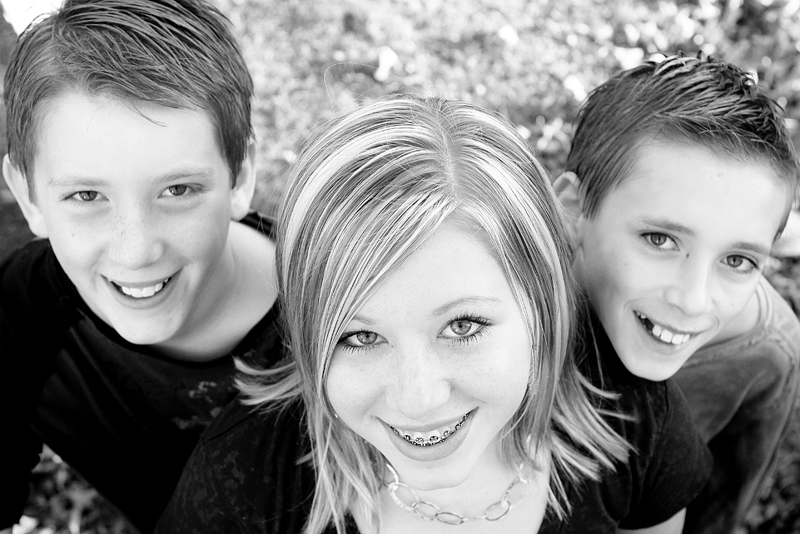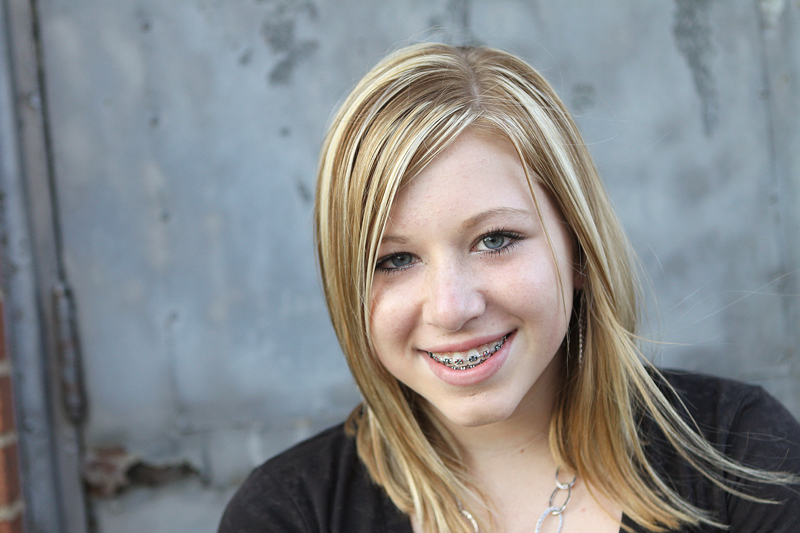 I love it when kids are their own person. Alexis is without a doubt. I'm not good at noticing details when I shoot but as I'm editing I noticed her silver sparkly eyeliner. Simple yet different. Her boots too. Now they scared me at first because I am boring and traditional. But. I have been obsessed with the new Gap campaign. I have watched the commercial online over and over and over. Love it. After the 10th time I watched it I noticed that all the girls in the commercial have the same boot on as Alexis. So she has got it going ON.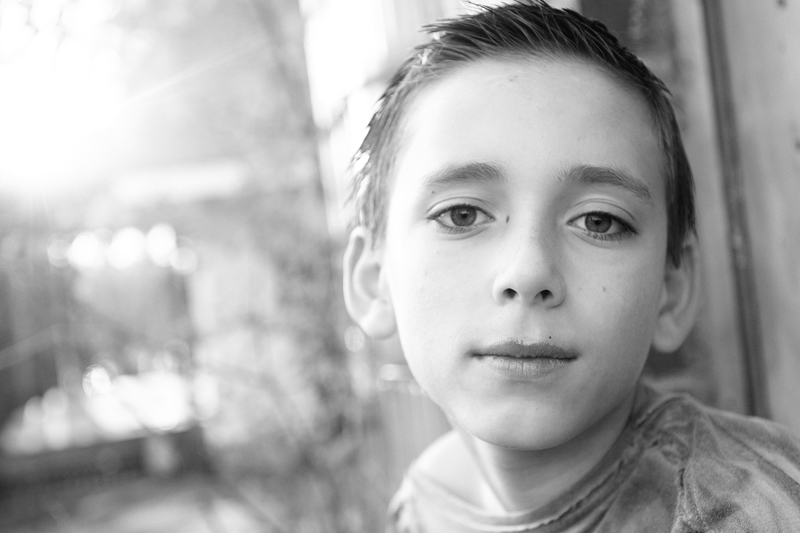 Poor Jonathan. He does not love the camera, lol. He made the session so funny because he would look everywhere but at me, and he didn't exactly know how to stand and then everyone starting watching him to see what he would do which added more pressure… To me it was very funny. He held his ground though. We had to resort to making him say the names of inappropriate body pieces and parts to get him to crack a smile:) Right after I took this shot he told me he couldn't wait to get home to "take off his size 20 shirt and mess up his hair".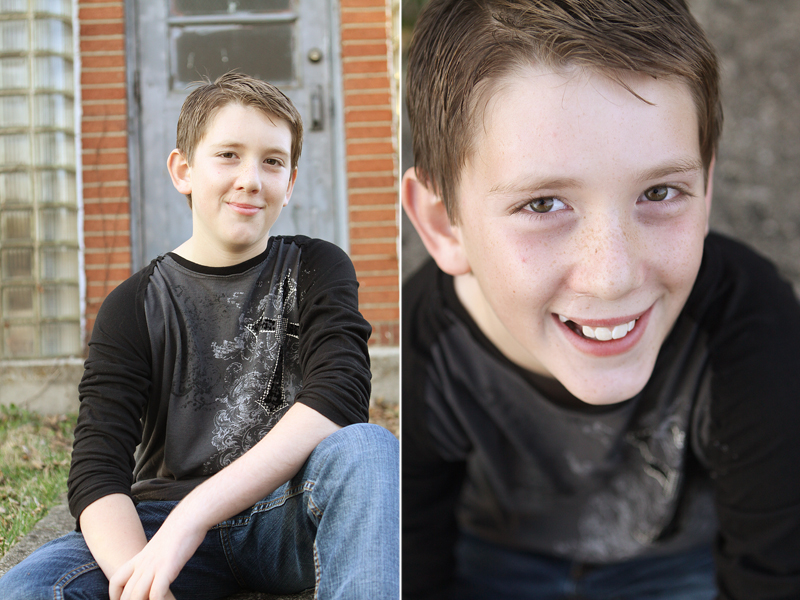 Gregory. Adorable. Sweet. Has a great look about him. Comfy in front of a camera. LOVE his crooked smile. They might not be now but girls are going to be all over that in high school and college, lol.
I would love to thank the man that designed this little city building. Perfect gray door with chipping paint. Symmetrical. Glass block. Chicken wire encased in the glass. This family in particular looked really really amazing in front of it:)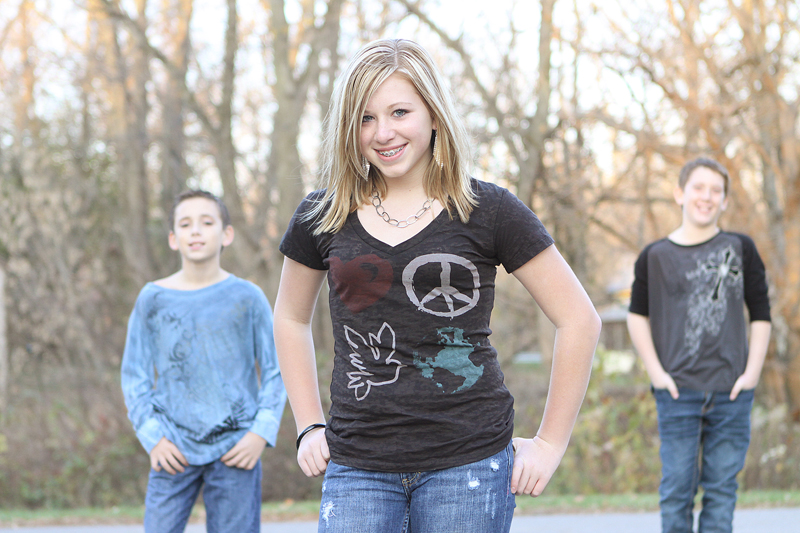 I love it when I catch moms looking over at their kids. I really enjoy watching parents being parents. It was interesting to watch Kristin and Michael talk to their kids. It was like they were talking to their friends yet they were clearly the parents. Loved the way Kristin talked to Alexis.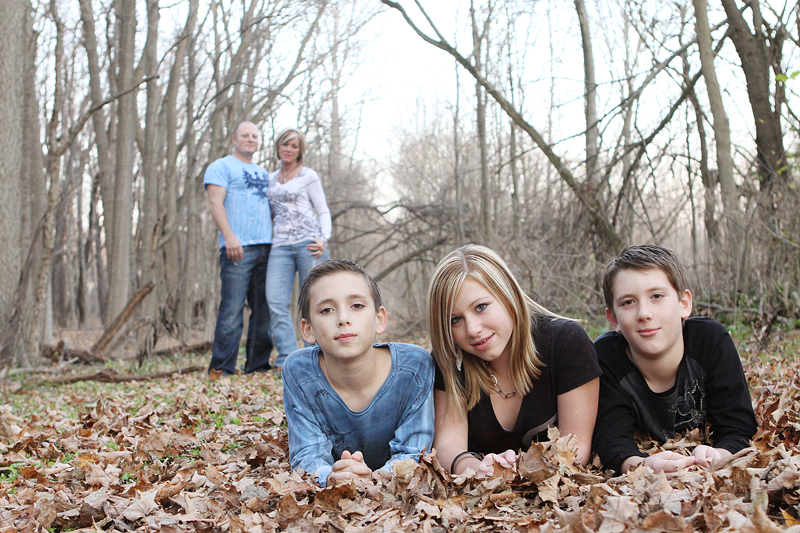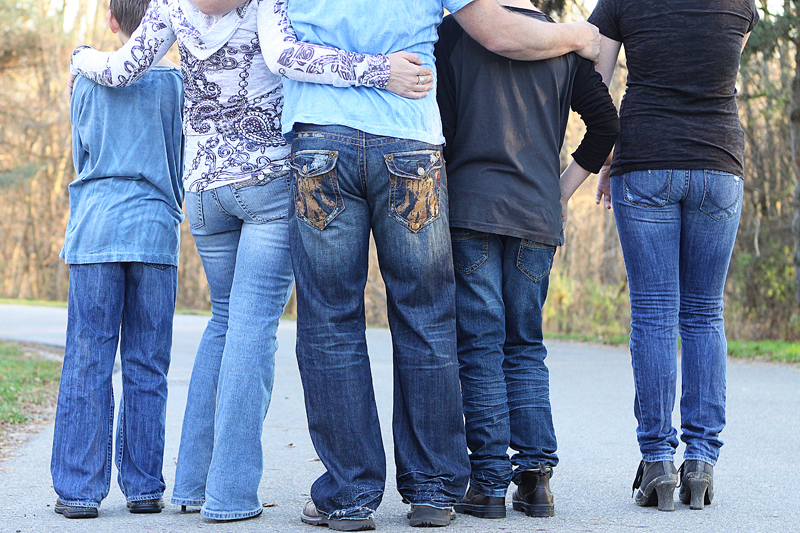 the end.
Thank you Larkin family:)