after dropping the big kids off at their schools I come home and see bowls of cereal, fingerprints, hair doodads and an important piece of paper someone forgot to pack……..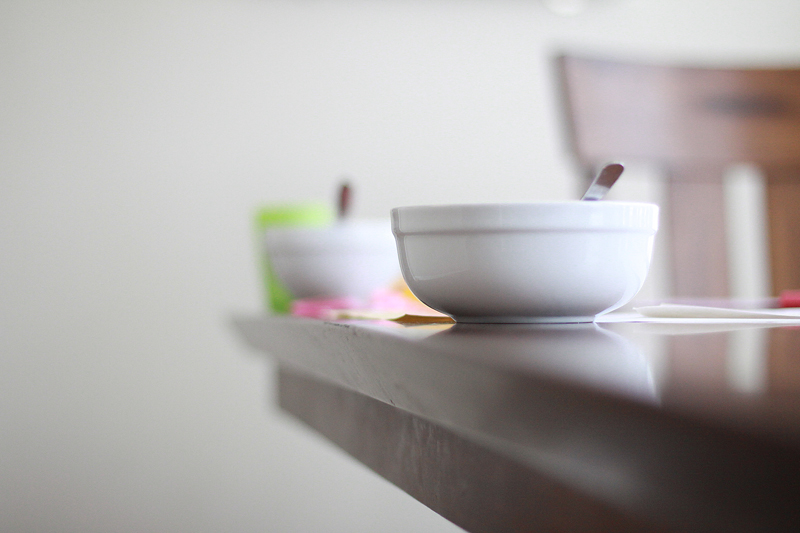 Then I round the corner and wave at my wavers. Yes I collect wavers. You see them right when you walk in my house. They wave at you. One day I will have 5 or 7 (I only collect in odd numbers). I was looking for a new waver when I got my 2nd ticket in 2 months last weekend. I turned into an entrance designed for oncoming traffic. I'll own it. So if you live in Columbus and find a waver let me know. Nothing hokey pokey from Cracker Barrel either.
See that frame? Love it. My sister and brother (had to give him a little credit) in law got it for us for Christmas. I love it so much it gives me anxiety on what print to put in it. Plus we aren't sure if it looks okay (the color) with the piece of furniture it will hang over or if it fights with the piece of furniture. I think it will end up over our bed.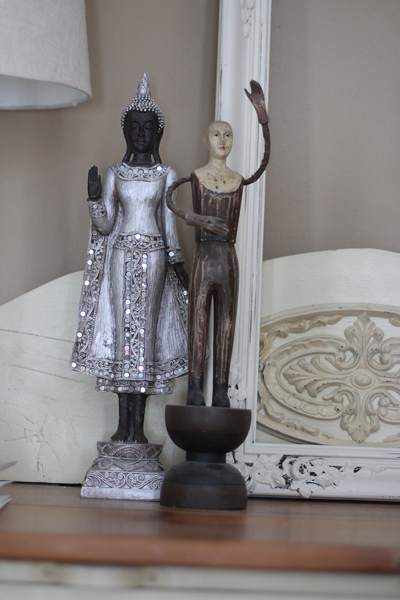 Next I go up the stairs, take a deep breathe and look into Jackson's room. He is such a dirty bird. Yes, we make him clean it up. We deprive him of TV and weapons when he doesn't, but it's an everyday cycle. Most the time I go in and at least get his clothes.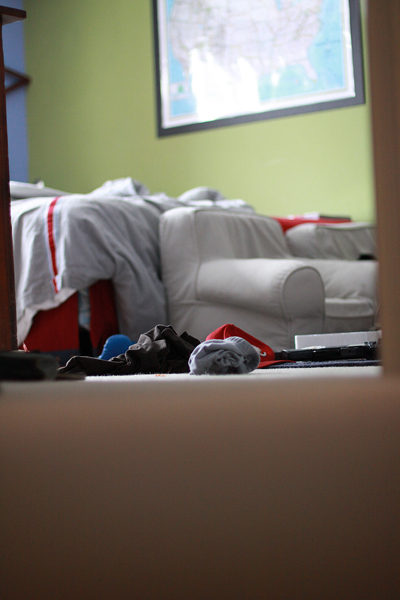 Then I look into the bathroom and make sure Bear is still alive. He is today (with the longest piece of poop ever hanging out of him). In a few days we will put him back in with the other fish. In about a month we will wake up to find him hanging on for dear life after being pummeled all night by his "friends". So we rescue him, put him in the hospital (where he is now), he will float upside down for a day, turn over, breathe heavy on the bottom for a day, heal for another two days and then we put him back and they leave him alone for another month. WEIRDNESS in the fish kingdom at the Blackstone's. We are  on about our 4th cycle with this.
Next to him is a Toad. Yep.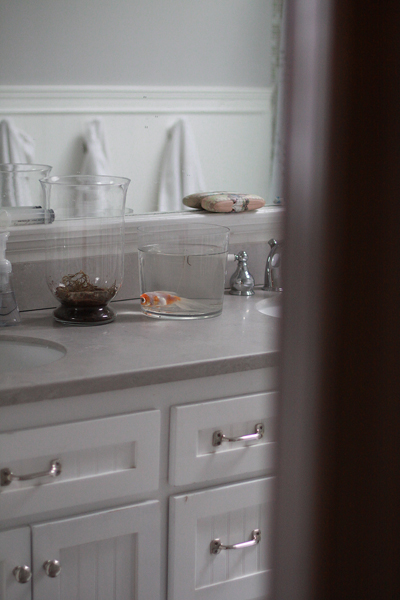 Then I go shut these drawers that Brad leaves open every single day. You want to know why? Because he doesn't want to wake me in the morning. The hardware on the drawers are loud. He is a good man that Mr. Blackstone. That framed print has been sitting there for 3 years. Maybe we'll hang it one day. And that gold door knob goes against my every grain and fiber.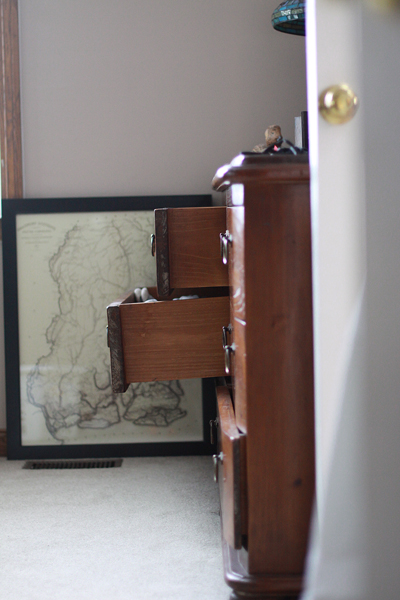 And then I get to hang out with this squishy scrumptious little boy. Oh how he loves his pirates, bear and thumb right now….