Somewhere along the way it became a tradition to go to House of Japan for birthdays. Love. that. place. I love it because the food is yummy and predictable and because my kids A) eat and B) are entertained and honestly that is all I need. Most of the time when we go to restaurants I feel as though I need to be paid. Not here.
We usually wait for Grandma and PaPa to come up – they have become part of the tradition too. Love that. So I finally felt like I should document it.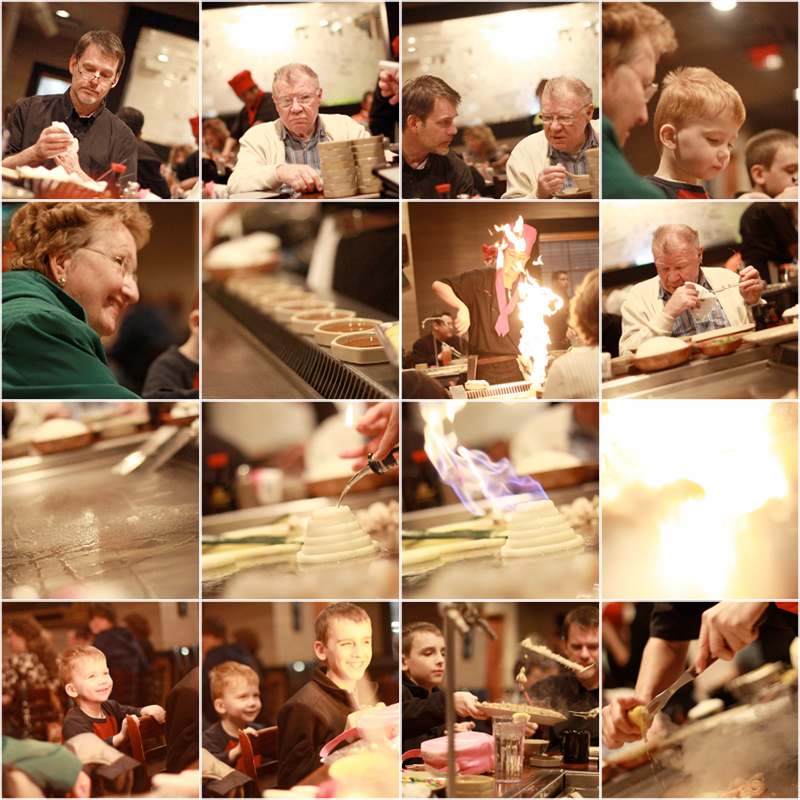 A few notes about these images. Bad light. Brynn and Ellie were beside me – I only took pictures of what was in front of me in between giant bites:) Bad mom. It is still a novelty to me that Brad needs reading glasses. I think he's HOT in them. That is my dad content. Imagine what he looks like mad, lol. No one could make me cry faster when I was a teenager. EVERY SINGLE MEAL he takes off his glasses and rubs his eyes. And every single one of my 3 year olds hid when it was time for the volcano.