How can I say no to this?
Just sheer joy and happiness when he gets a new pirate in the mail.
He waits. He runs. He jumps up and down. He rips. He cuts. He doesn't put the scissors back. He smiles. And then he plays for hours.
How cute is his belly button? aka "cinnamon roll":)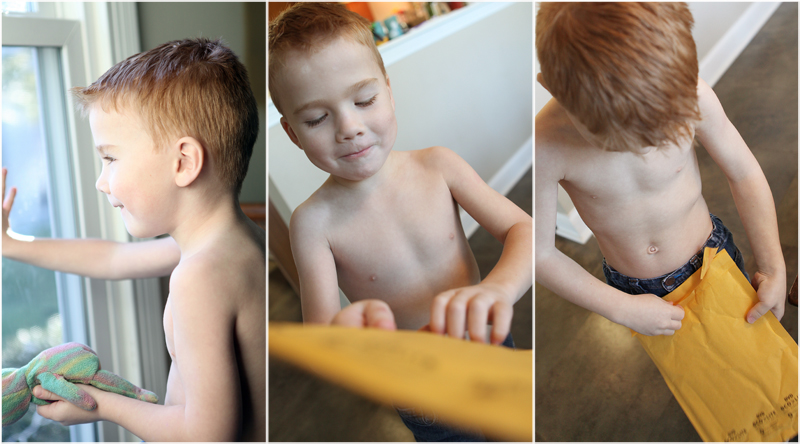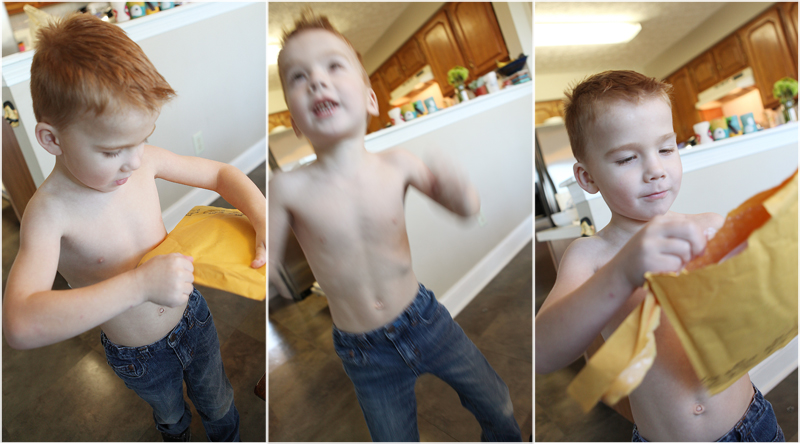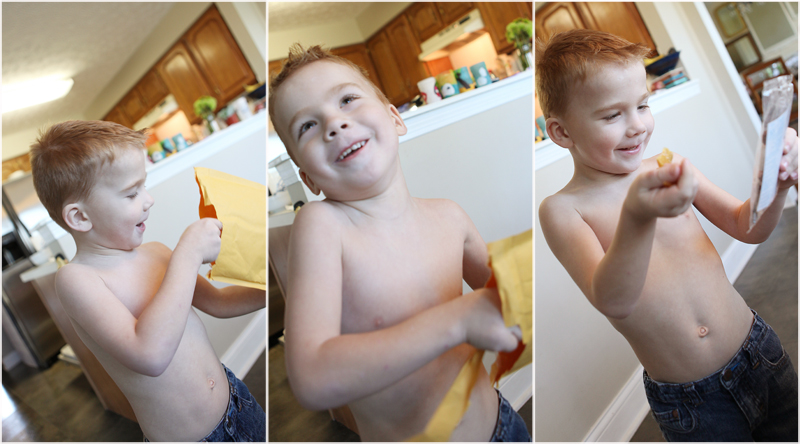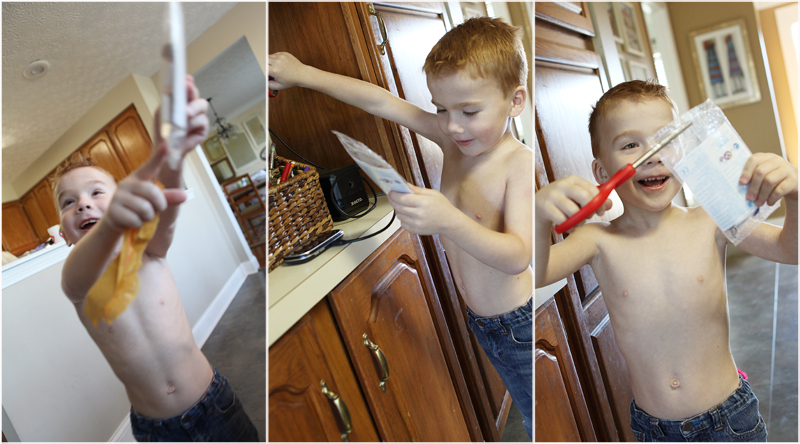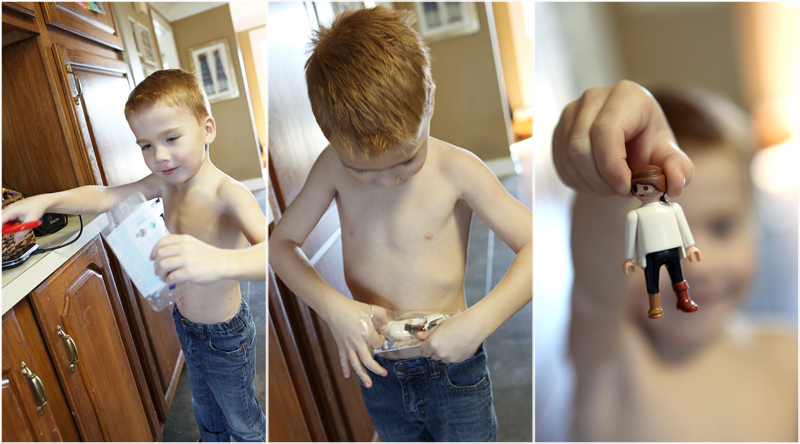 I also feel the need to tell you not to be jealous of the hardware on our cupboards, our cupboards themselves, our stamped ceiling and our fluorescent light:) Why change the hardware when you hate the cupboards? Now I feel the need to tell you that I love our house and am very thankful and blessed to have one – just loathe LOATHE our kitchen and ceilings.