My dad turns 81 today. Happy Birthday Dad:) I thought I would post some fair pictures from last August because nothing makes me think of my parents more than the fair. I grew up going to fairs and festivals and as a result I love them. There is nothing like the sights and sounds and smells of a fair. Nothing.
Every year they come up and take us to the Fair. 14 years now.
And every year we take the exact same path. Not kidding.
We walk in by the big red cardinal and head straight for the waffles. You see my mom is a french waffle connoisseur. She dreams of these waffles and will only get them from Marshall's next to this loud popping mill thing. Within minutes everyone (except my dad) is COVERED in powdered sugar. Look at the pure joy on her face.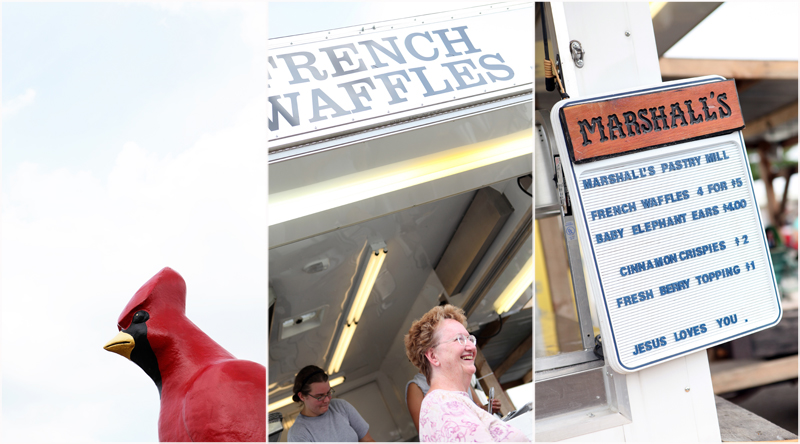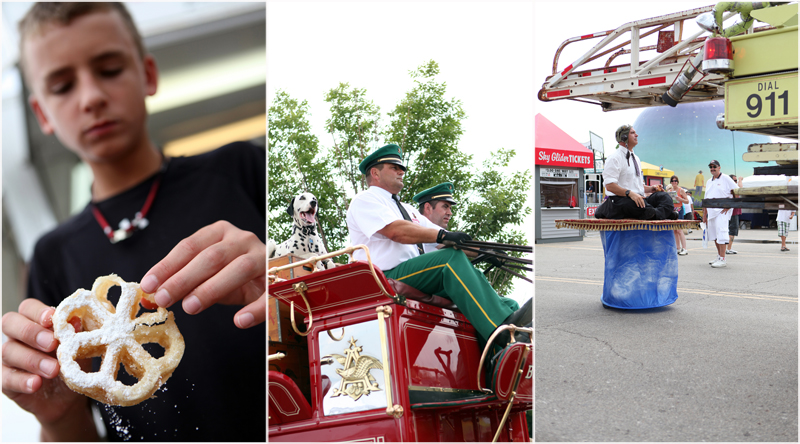 Then we go straight to the roasted corn and buy the yummiest roasted corn. By now we've already spent $100 and we have only been there 15 minutes. SAME GUY dipping our corn in the butter for YEARS. Next year I am going to ask him what his name is.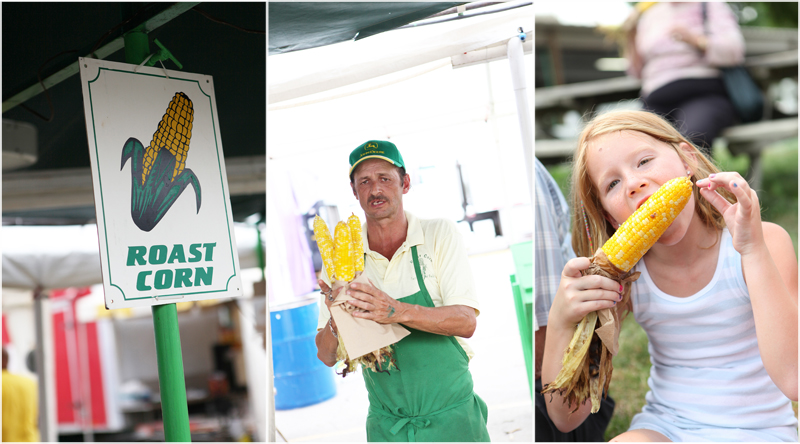 Then we go straight to the sheep barn. Brynn stays outside and waits in the shade most of the time. She HATES the smell of farm animals, and she's not just being dramatic. She truly hates the smell. Always has. We go anyway. Sometimes we stay and watch a show if there is one. We finish our corn. Wipe the butter from our mouths and head to the horse barn. Every single year. One year baby Ellie had a giant blow out in the sheep barn. I can remember my dad standing beside me and the stroller handing me baby wipe after baby wipe cleaning her up. No words. No expressions because that is my dad. Just standing there holding and handing me the wipes probably thinking I was wasting them (my dad doesn't waste). Makes me laugh.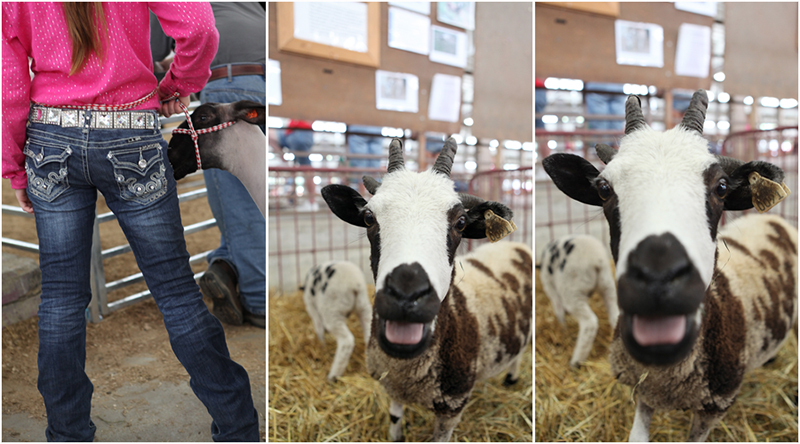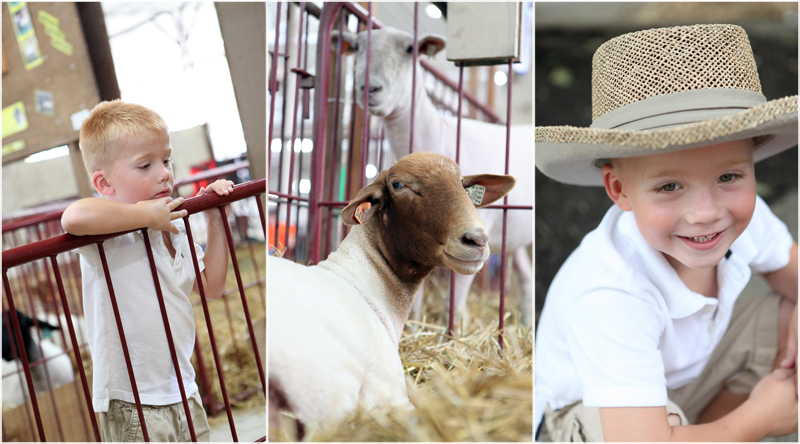 Sights at the horse barn…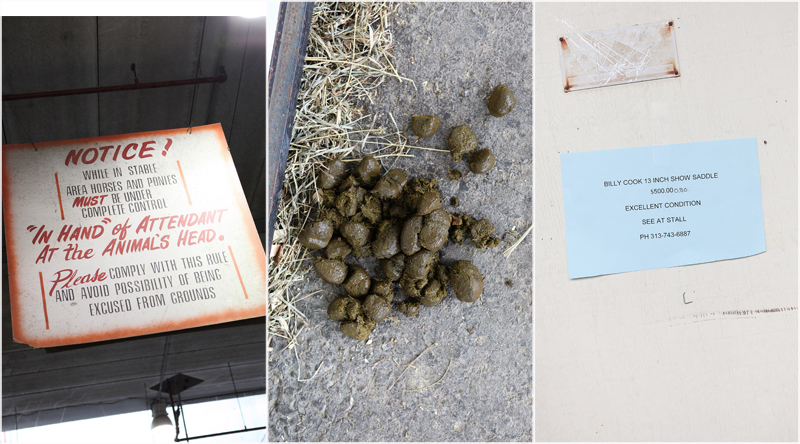 Every single year my dad sits outside on this bench and waits for us. I'm 99% sure he has worn this same hat and this same pair of "slacks".
While taking his picture I got a little distracted. Hottie tootin tottie on the loose!!
Brynn usually waits outside with him. By now she is complaining.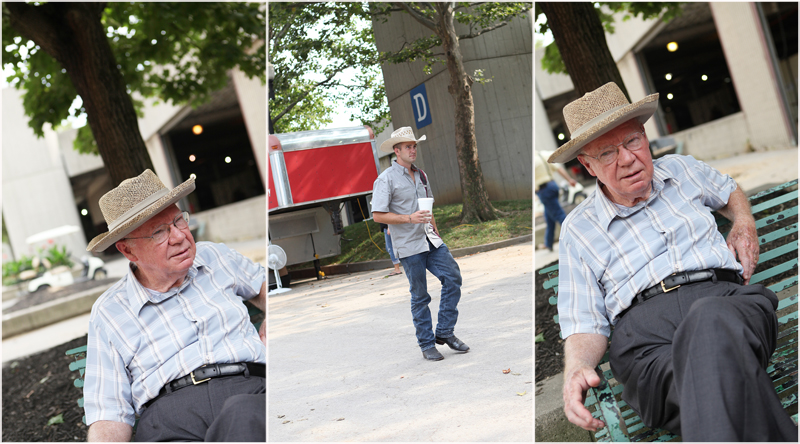 Then onto the Dairy barn. This is how my dad walks. He holds his wrists and has two fingers out. This is how he looks for the missing Easter eggs year after year, and this is how he looked for shark teeth at the beach when I was little. I never really took note of it until my kids started making fun of him. So funny though.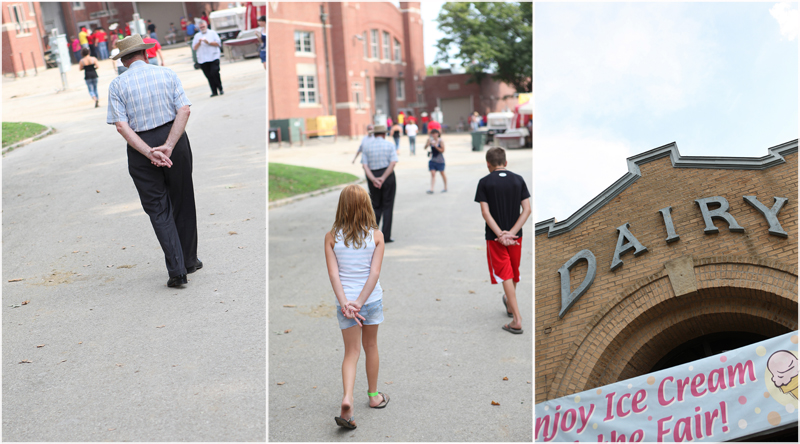 Next we hit the ice cream. This time my mom waits outside and my dad and I go inside to order.They have 3 flavors and a cheese sandwich if you want, lol. He pulls out his wallet and has his crisp bills waiting. Always. This is the first thing my dad eats at the fair.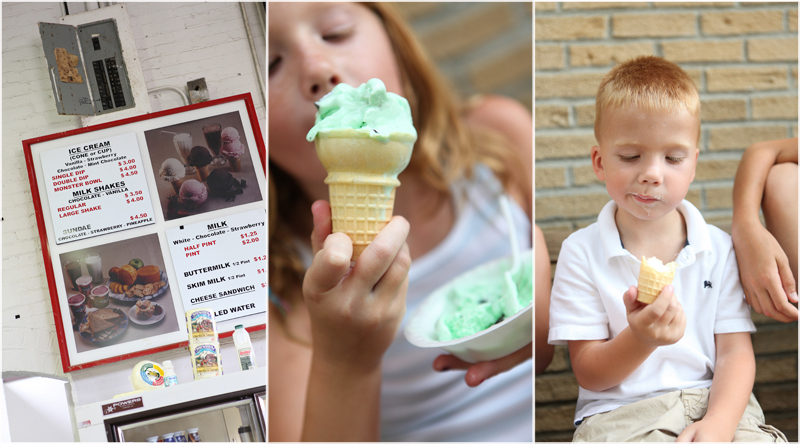 He gets the monster bowl. Always. He has eaten this much ice cream every single day of his life. At 9pmish. On the couch. Watching baseball, boxing, ice skating or Indy car races. Period.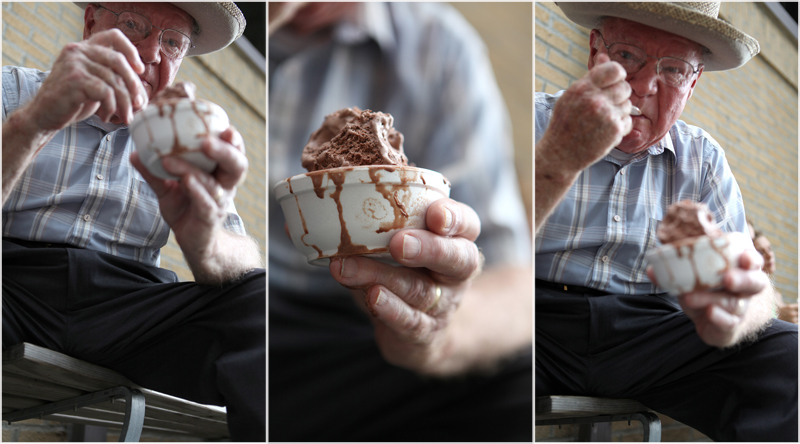 Hello.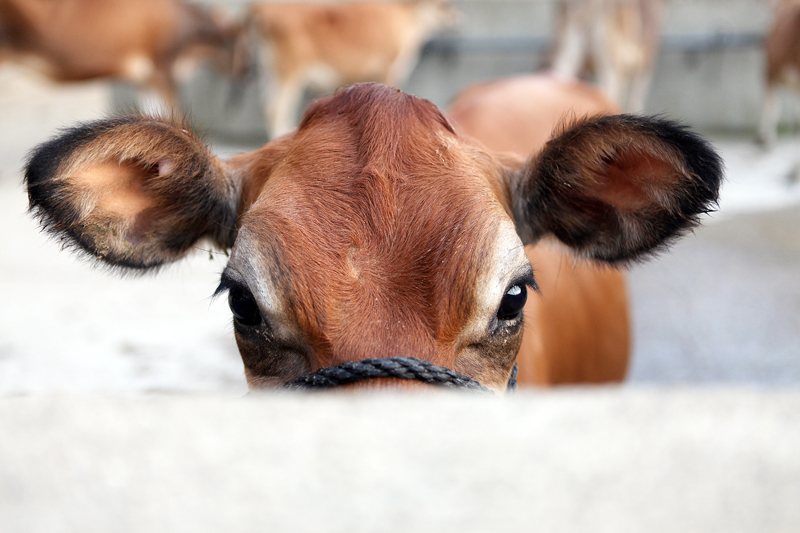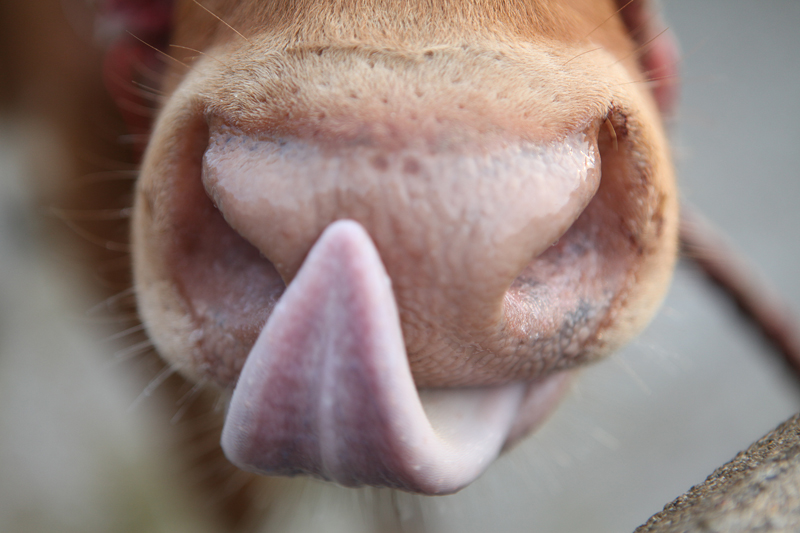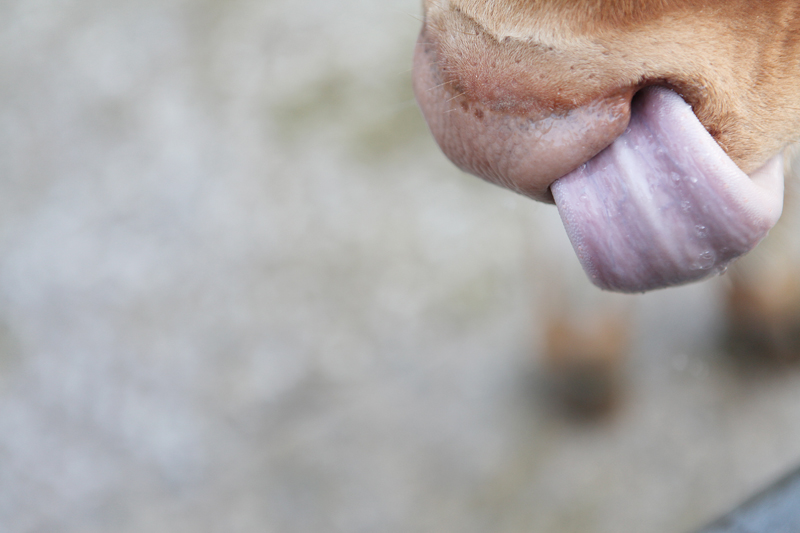 Next stop…the midway.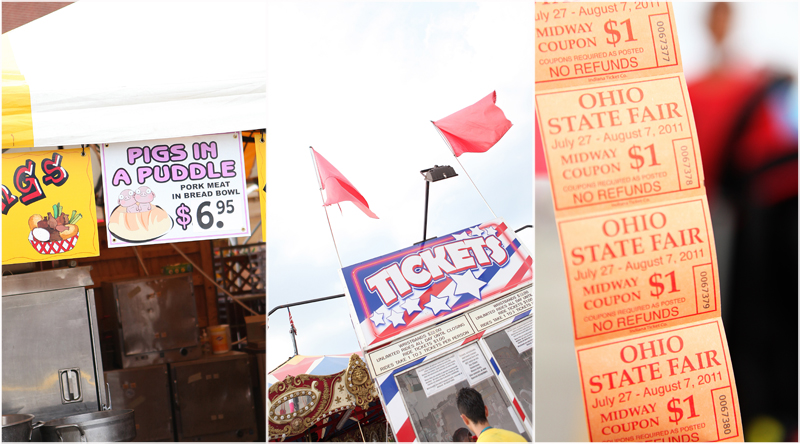 I have pics of my kids on this slide every single year. I was so proud of Jackson for not leaving Dane screaming up at the top. I couldn't believe he didn't. Jackson is now at the age where it is soooo not cool to help your screaming brother.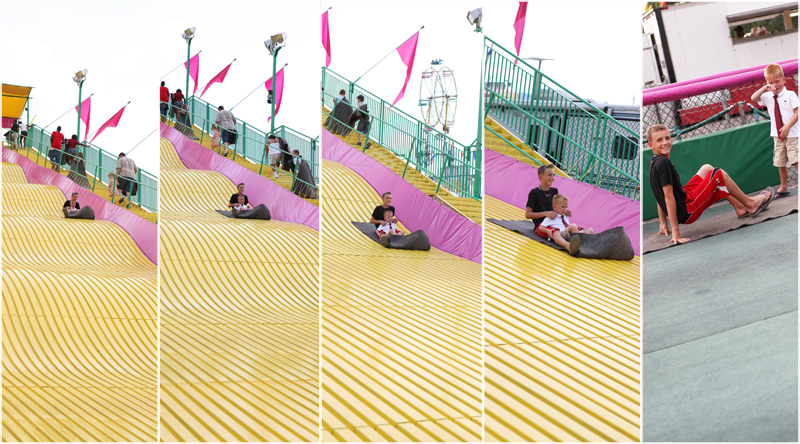 Don't all kids wear ties to the fair? Please.
Much more his speed:)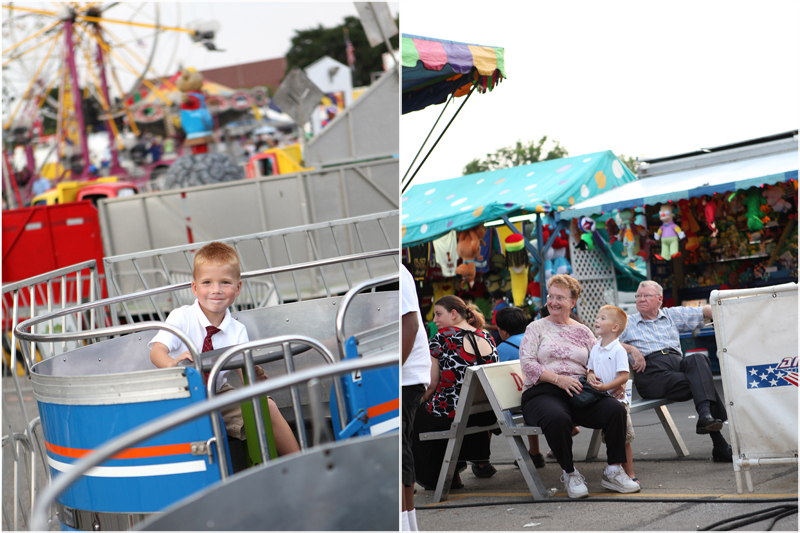 Then onto Big Hearted Bob's to try and win a goldfish. Sometimes we win seven, but most of the time we win two or three. Currently we have 4 surviving fair goldfish. One is about 8 years old and his name is Norman. Norman was named after the tractor driver at the fair. Norman has cost us hundreds of dollars because he keeps growing into bigger tanks. Bigger tanks that need bigger filters. Filters that burn out every time the electricity goes off. We have tried – many times – to also have fancy goldfish in the tank but the fair goldfish harass them to their deaths. Fair goldfish are alpha survivors.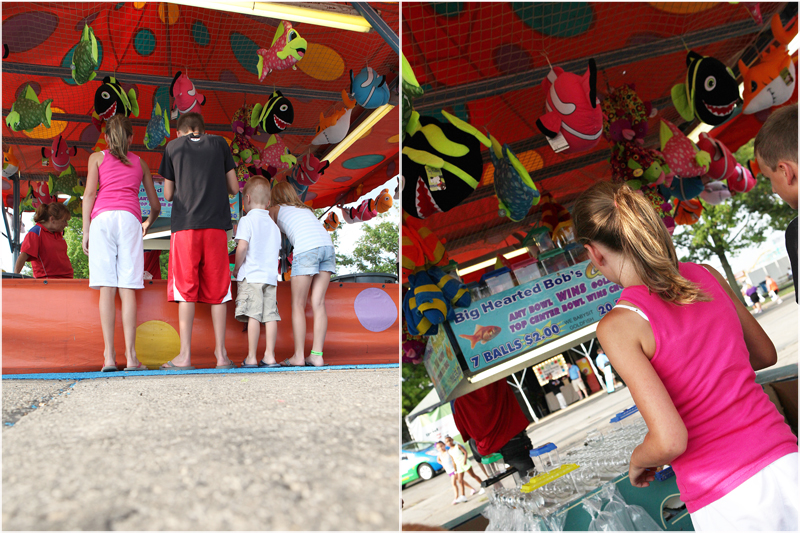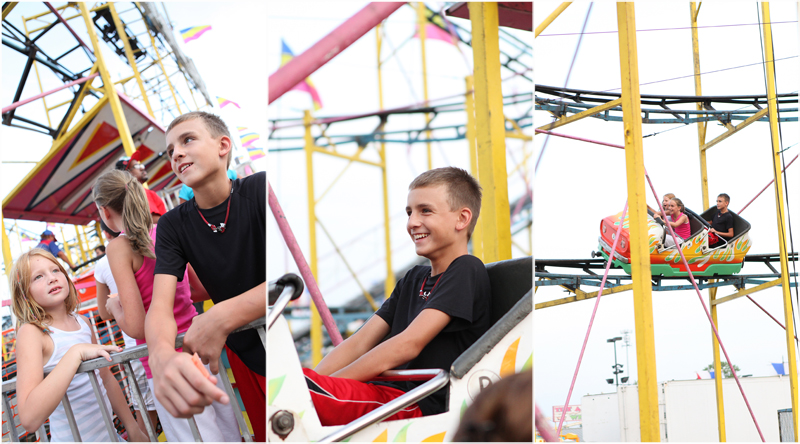 Sometimes we walk back to the exit, other times the kids and mom and dad take the sky ride. One year Jackson rode with my dad and SPIT. Yes he did. My dad had no idea. When they got off a Highway Patrol man was waiting for them and lectured Jackson IN FRONT OF MY DAD and wrote him up. I was HORRIFIED. Ginormous parenting failure on full blast in front of my parents. Hilarious now. Maybe. It's bringing back emotions to the surface.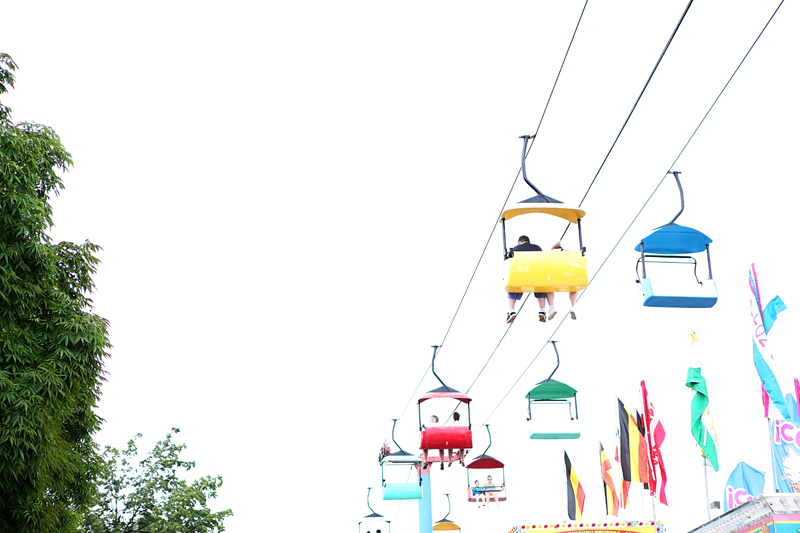 Love this shot of my mom and Jackson chit-chatting. We make a big circle back to our last stop – the waffles – where my mom buys her 5th or 6th bag. Not kidding.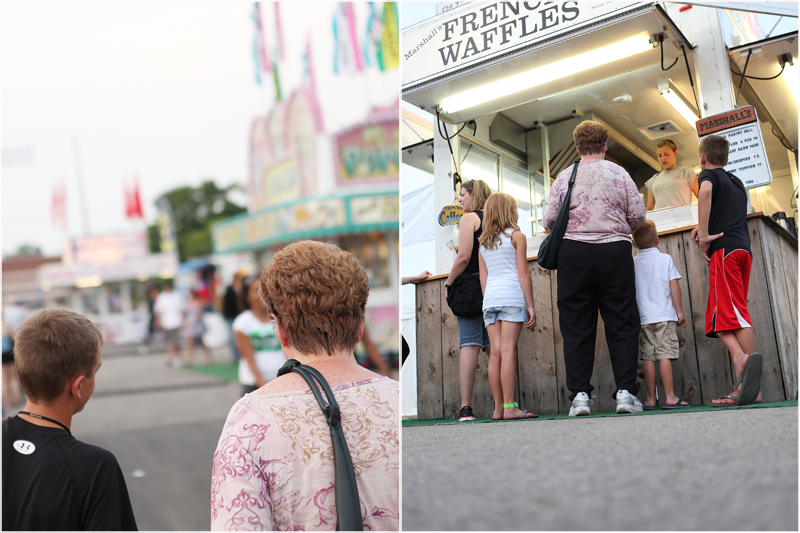 A lot of times we go twice so that Brad can go. These are the shots from Fair trip number two.
Jackson with his bff Grayson.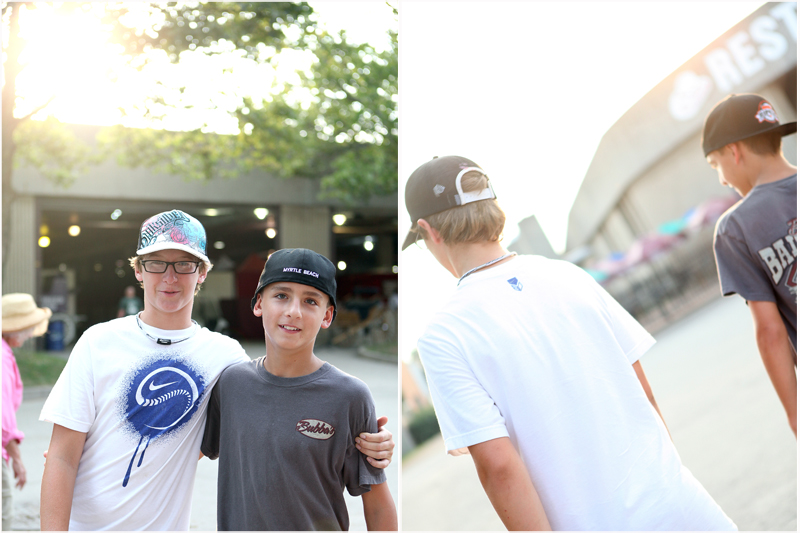 I have pics of them when they were babies in strollers at the fair, now look at the fools.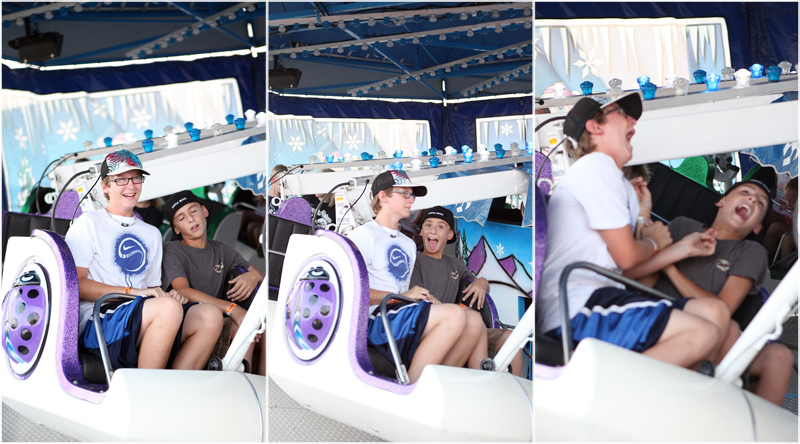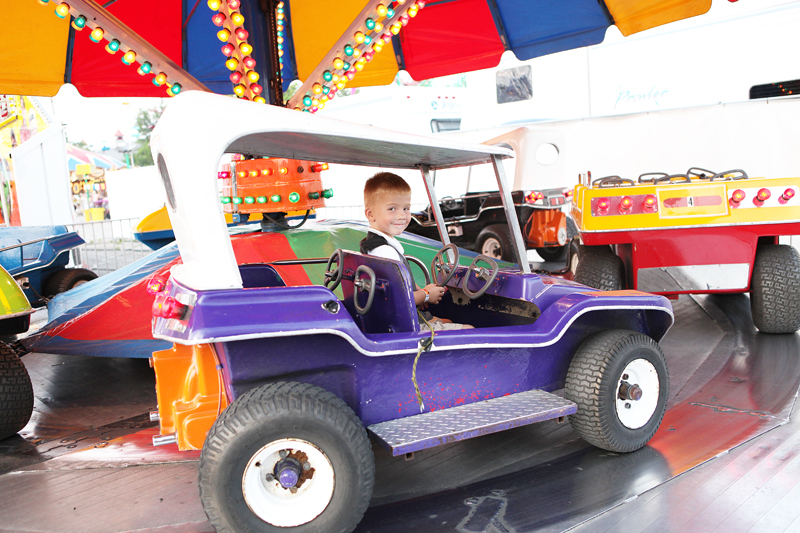 Brynn doesn't like animals but she will go on any ride. Ellie will not.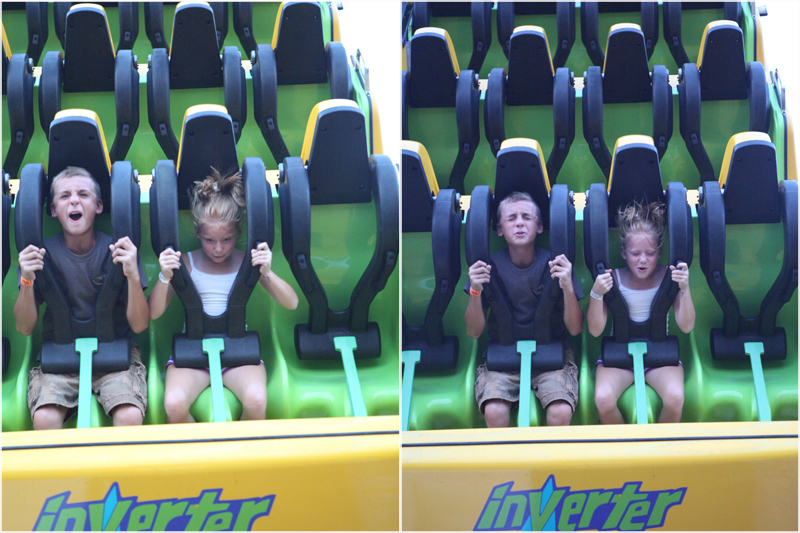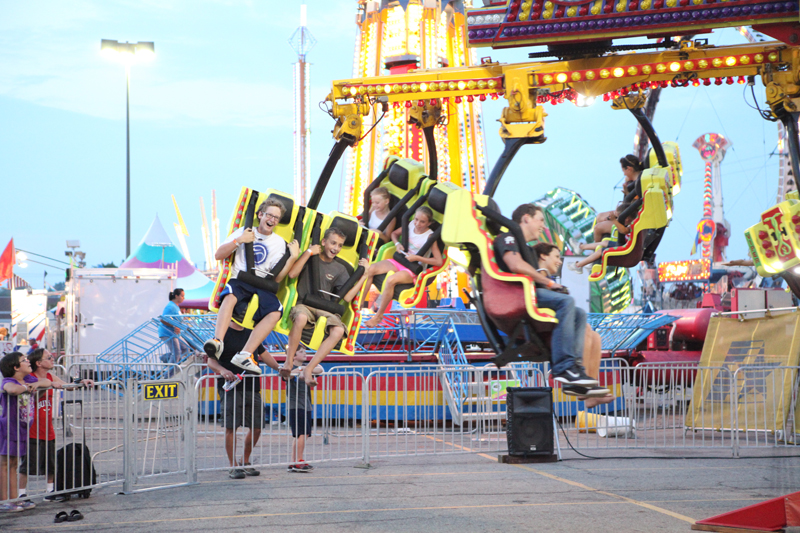 This needs to be big on Jackson's wall.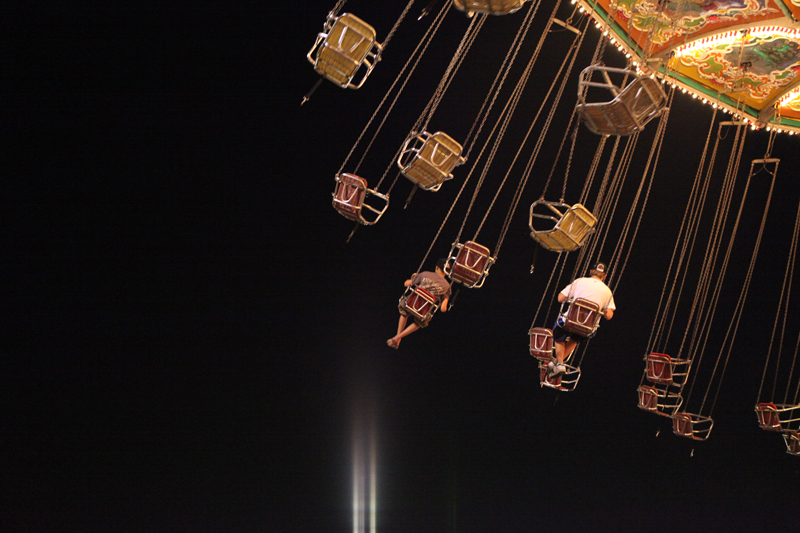 Brynn saved up her own money so she could do this. It was a big stinkin deal. The others were so jealous. Too bad! It is a very rare occurrence when the big brown headed mean siblings are envious of the little red heads and I was so happy for her.