Brad and Micah know each other through work. They both do an amazing job making sure the boxes and packages that contain fabulous Bath and Body Works products are perty and shiny and the right color and the right size with the right words in the right font in the right place. All hell breaks lose if there is a misspelled 2pt word on the bottom of a box going to print – or if the red on the "Perfect Christmas" box is too orange, lol. I know. I've lived through it a couple of times.
I've heard things about Micah over the past couple of years. Things like that he is part Eskimo and American Indian (fascinating to a white girl from Dayton), he dresses nice, he has a girlfriend, he got engaged, his fiance works for Abercrombie (which explains his clothes)……..then when gas went up to $100 a gallon they figured out they lived close enough to each other to car pool. All I have to say is that birds of a feather flock together because Micah reminds me a lot of Brad. Easy, reserved, not much ruffles him, probably hard to pick a fight with – I wonder if he has a loading the dishwasher disability. 
This session was just what I needed. The light was RIDICULOUSLY perfect. My subjects were RIDICULOUSLY easy. It is so fun to take pictures of people comfortable in their own skin and in front of a camera. They fit together perfectly. So in love, happy, fun, funny. I LOVE how Micah's eyes shut when he laughs. I love how Sarah tries to reel him back in when he's being silly. I love how they are always touching each other and laughing. 
Sorry – I think I talked too much on this one ………I'll shut up now and show you what I'm talking about –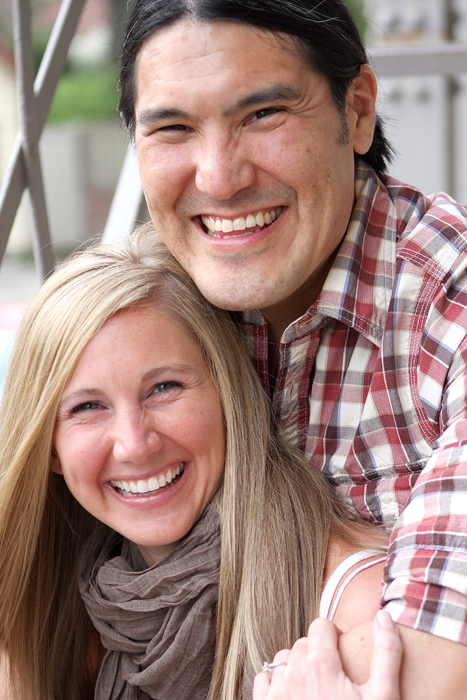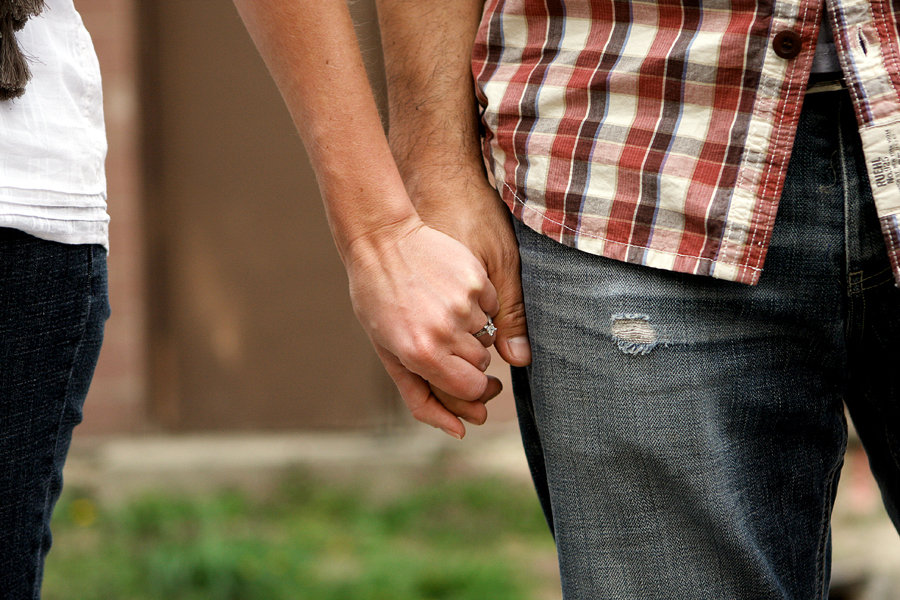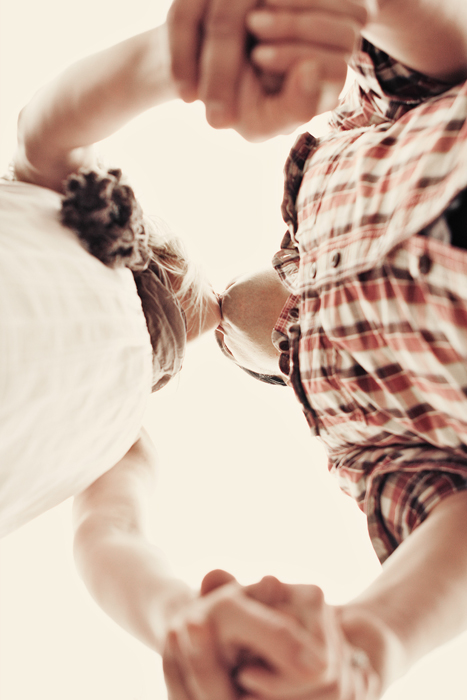 I played with the color on this a LUUUUUUUUV it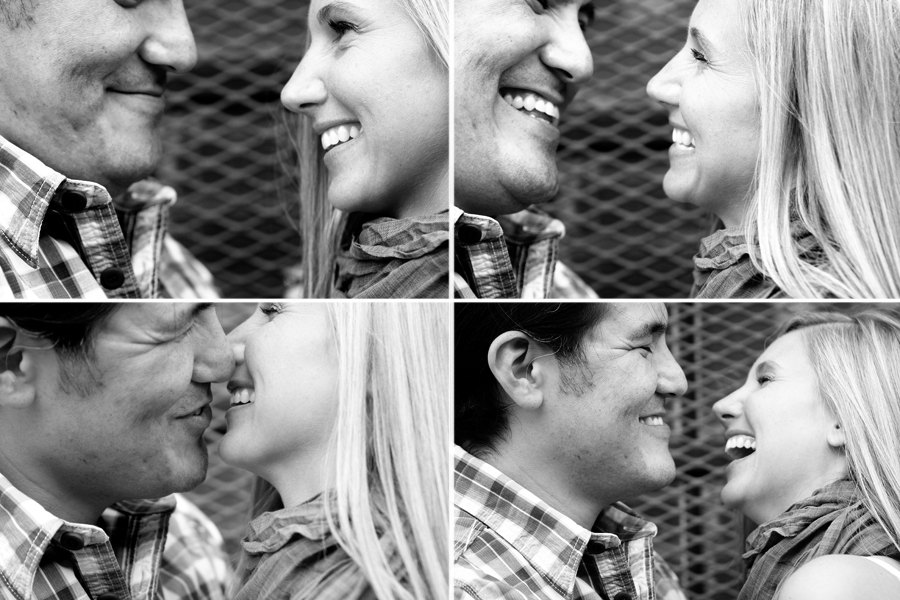 These would be huge -just like this -maybe canvases- in my house somewhere-if I were them-just sayin.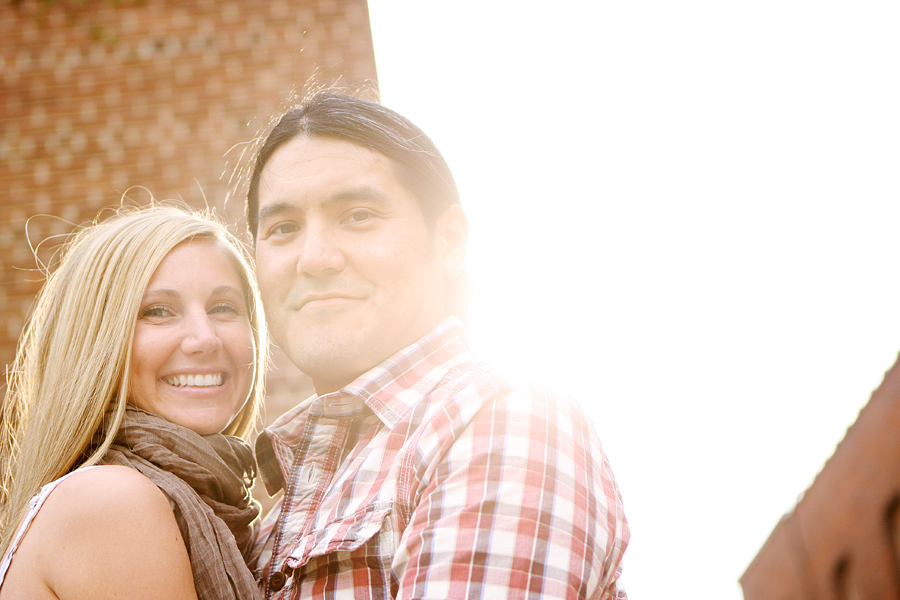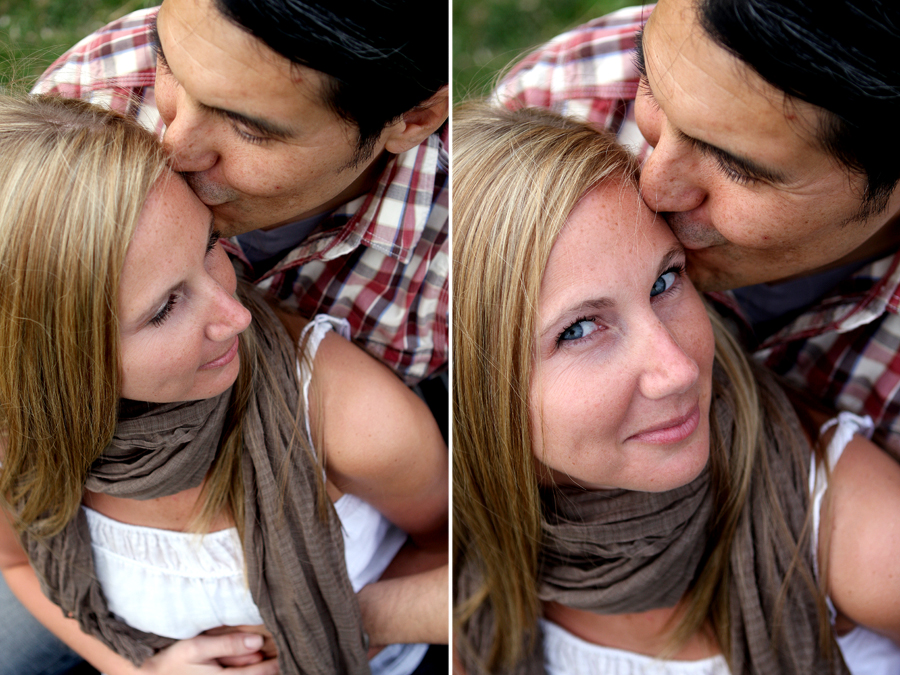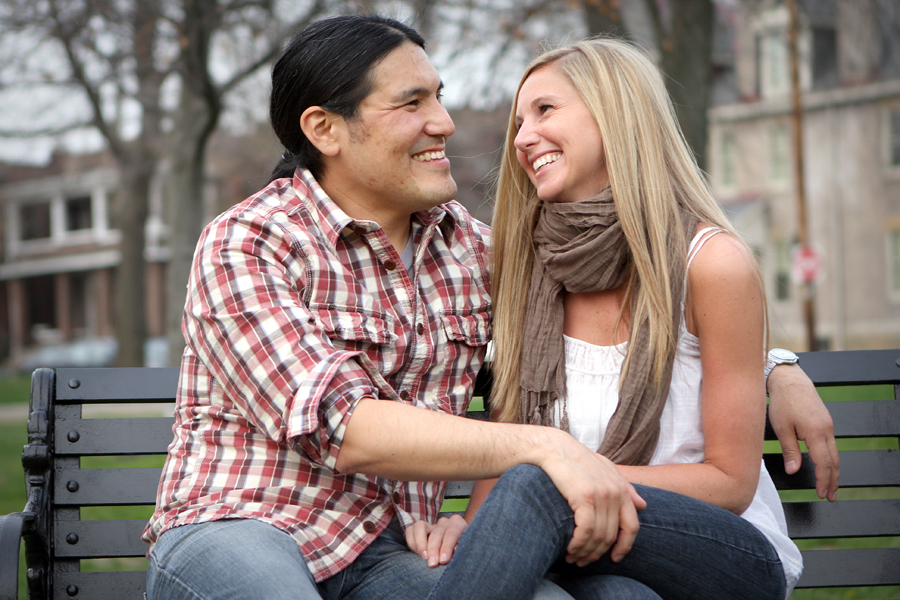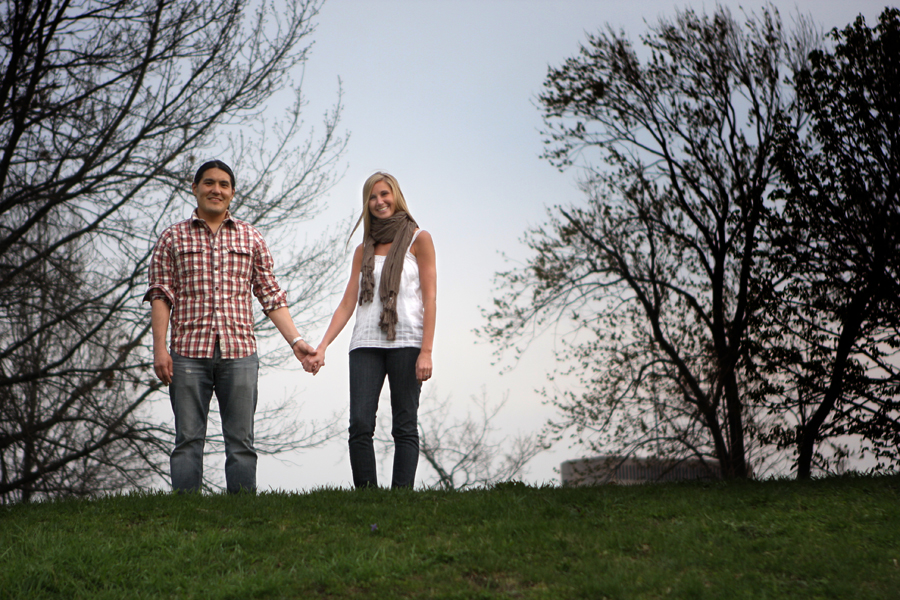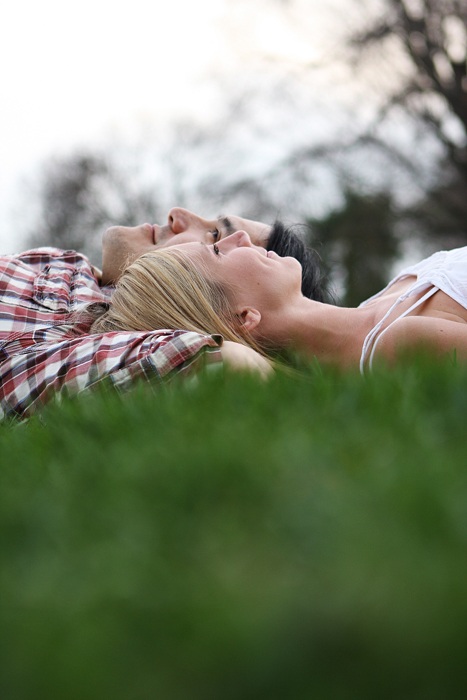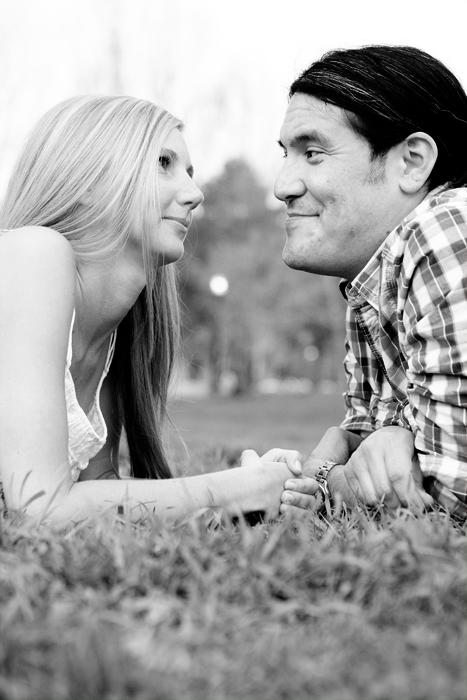 Here is a hilarious example of Sarah trying to reel Micah back in – look at their expressions – they speak volumes, lol. Oh and prior to this picture Sarah asked me if her arm looked fat. I about body slammed her and ate her for a snack.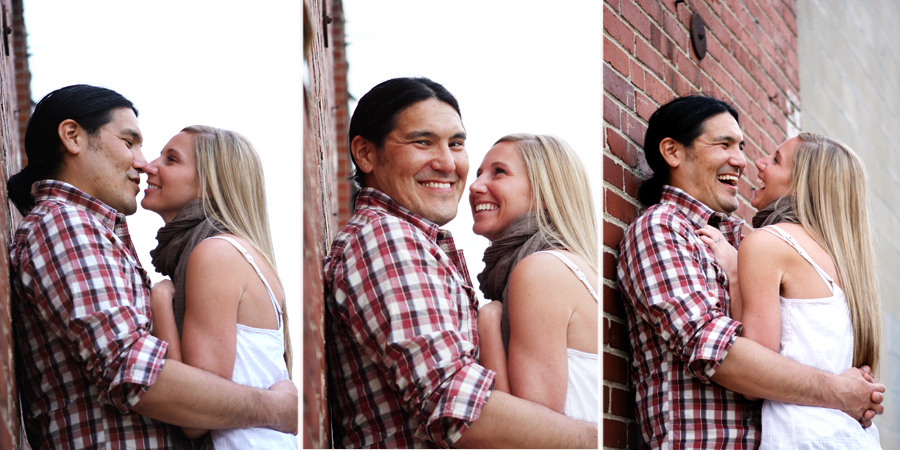 At first they thought I was taking pictures of their feet – so picture #1 is what they were doing naturally – picture #2 I got busted – picture #3 is just plain one of my favorites.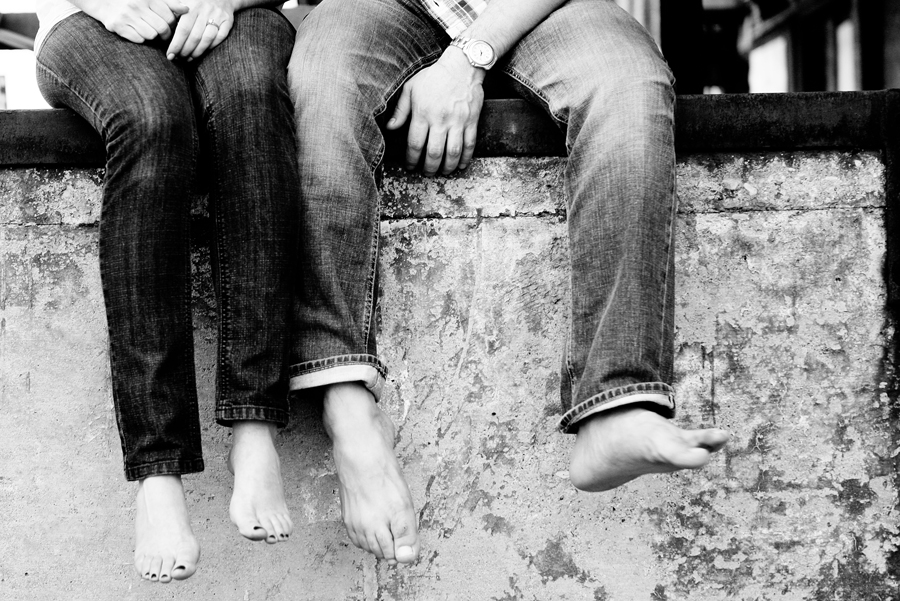 Micah has a gift. He can spread his toes like a gorilla. Sarah is going to love me for posting this. Micah isn't going to care, heehee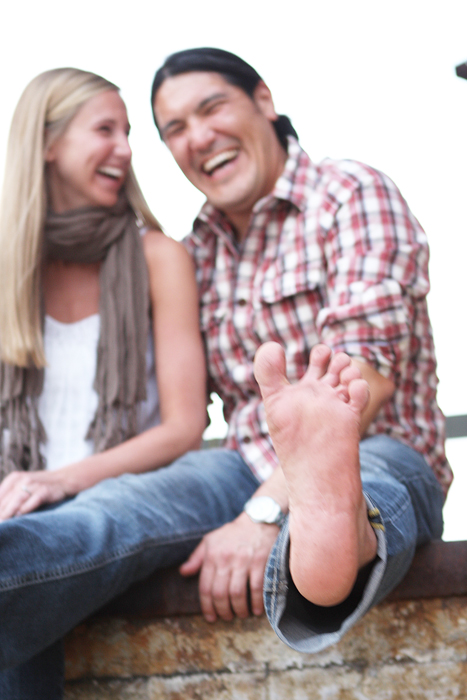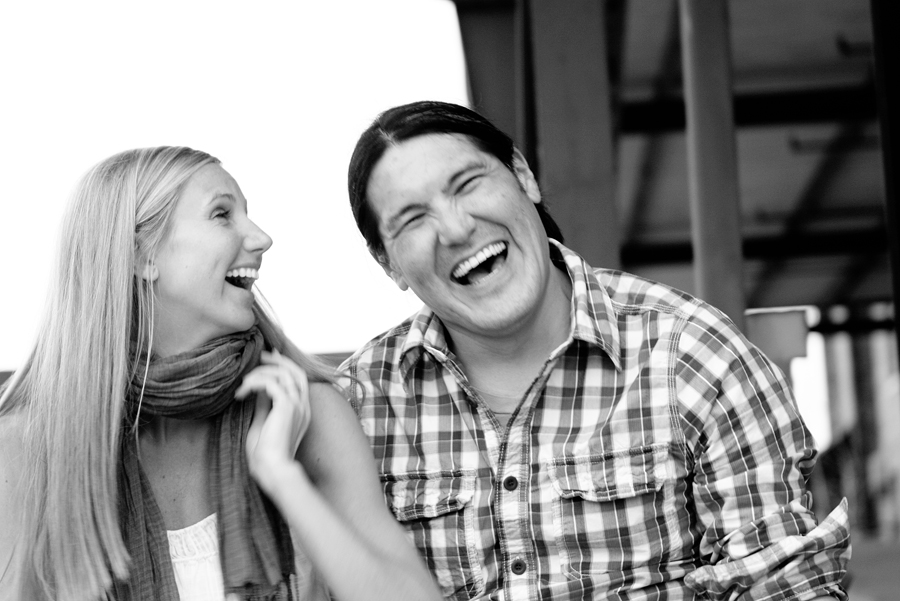 Sarah is like "oh no you DI'INT" and Micah is like "oh yes I did":)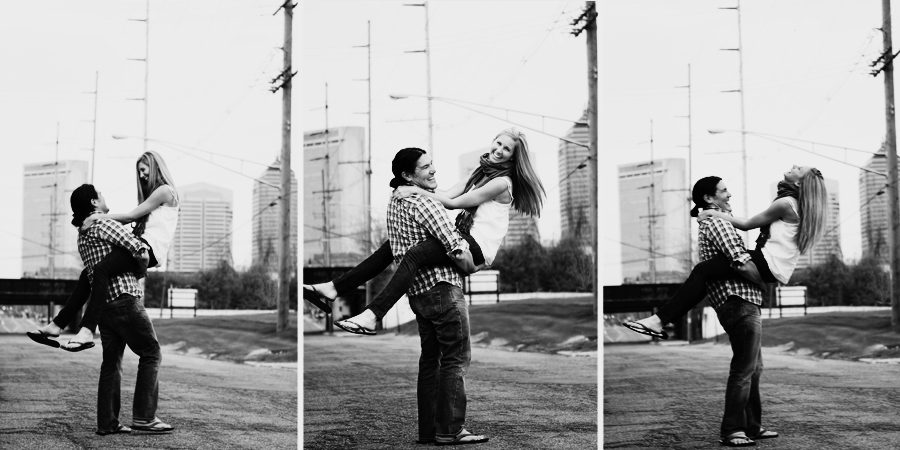 Thank you Micah and Sarah. It was super duper fun for me to get out and spend an evening with you. We can't wait to go to your wedding and celebrate the day with you and see all the little touches.