How can I possibly get so mad and frustrated and defeated by these two during the day?
I'm using my blog as therapy tonight. I've just spent the last hour organizing photos (total and complete nightmare) and came across the most darling pictures of them. They are so bad. They wear me out to the bone. To the core. I can feel the myelin sheath shedding from my nerves as the day goes by.
Today they were fighting over headphones in the car. Dane screaming and crying and kicking the back of my seat in a car in traffic on the way to the umpteenth baseball game is not pretty. They feed off each other like sharks. They take bites, scream, take more bites, scream, cry, tattle – both so emotional. I am not emotional so it is so hard for me. By the middle of the day I become a shark myself and join right in – the rational, positive reinforcement patient language goes right out the door:(
Brynn is just a bundle of emotion and drama and whine and sparkle. Dane is a crow. Imagine a crow cackling loudly in your house. He crows, "MOM" "MOM" "MOM" at the top of his lungs all day. Seriously. On the volume scale he is at crow level. 
So we had a moment at the park today. We were walking toward a purple tree and I said "that tree looks purple" and Brynn said "prickly"? and I said, "no, I said purple" and she said "prickly"? and I said "no I said purple" and she said, "I can't understand you, prickly"? and in the meanest most impatient raised voice I said "PURPLE"! and she waited a few seconds and said in the sweetest voice (as she slipped her hand into mine) "it hurts my feelings when you talk that way". Shoot.me.now. It was just one of those once a month moments that make you feel like you are doing everything wrong.
So here are some pics I need to reference in my archives every time I am about to come unraveled.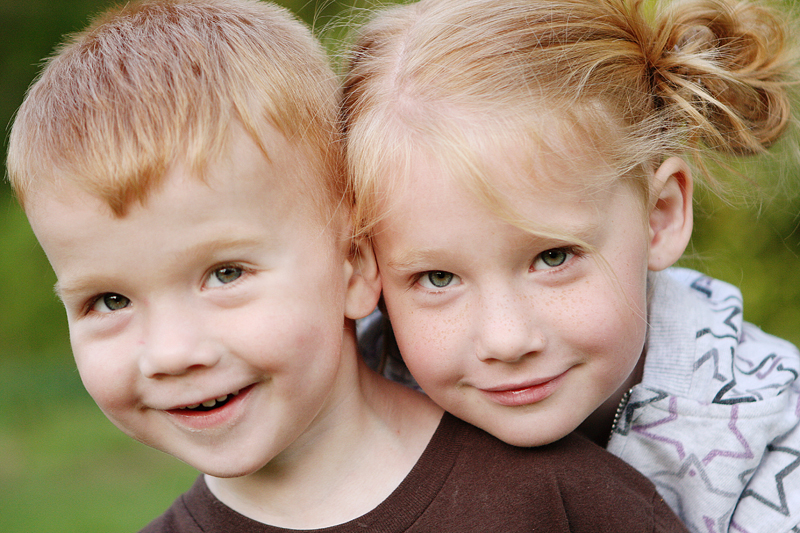 Look at them. They are so so cute. Look at her freckles. it just dawned on me that he will get freckles. They are so similar. Their golden hazel sometimes blue eyes. Their soft porcelain skin. And how about that hair!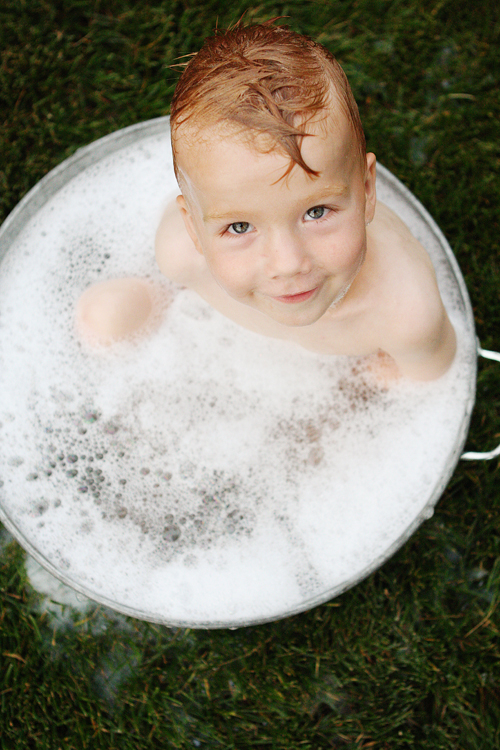 Next time he pours my Diet Coke into the pool I'm going to laugh. Next time I have to lunge over the back seat of the car with my butt flying into the air (a sight to be seen I'm sure) to grab him because he is giggling and hiding from me I will take a deep cleansing breathe.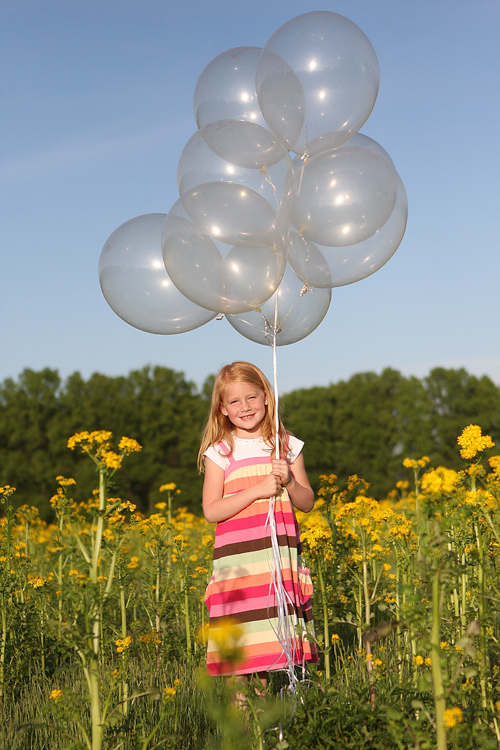 The next time I sit in her glass of ice water wedged into the cushions of the couch I will remember her singing ABBA with a pretend microphone on the side of the trampoline like it was her stage. It was so so so fun to watch her while I was doing dishes.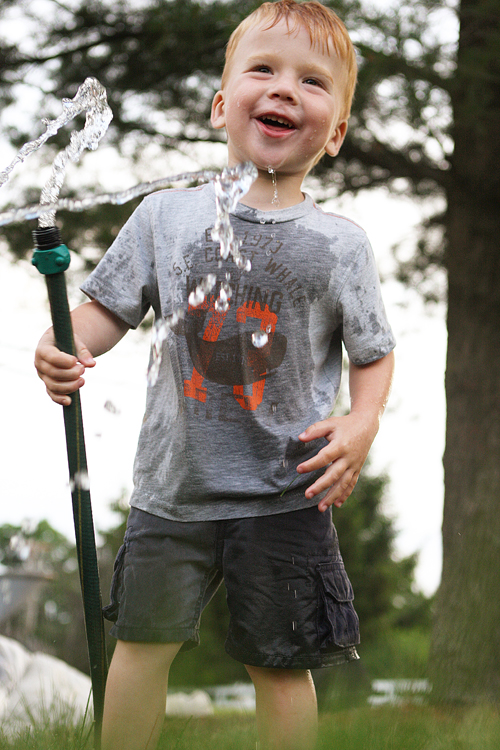 And the next time this little boogie shoots water into my van from the hose (how fitting is this picture?) I will blame myself for not shutting all the doors.
Therapy session over:) Thanks for listening.
And by the way all of the naughty deeds referenced in this post happened TODAY – the Coke, the ice water, the water in the van …..