I had the PLEASURE of taking this little cherubs one year portraits! I am not kidding when I say she was a doll. The most sweet natured child I have had yet. She just sat and smiled. It was so nice to just roll around in goose poop (lol) with her and not chase and sweat and bribe like I have to with older kids. Don't get me wrong I'm all about chasing but this was a pleasant change of pace for me.
Meet little Miss Ellen …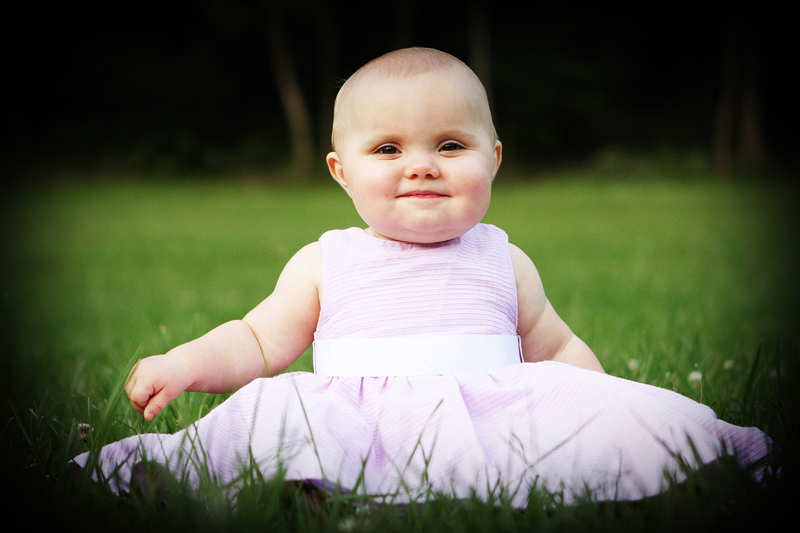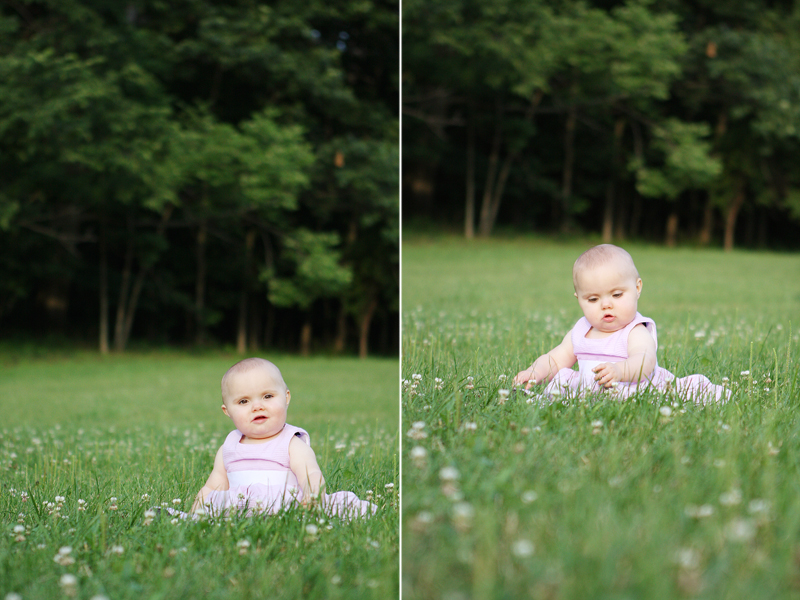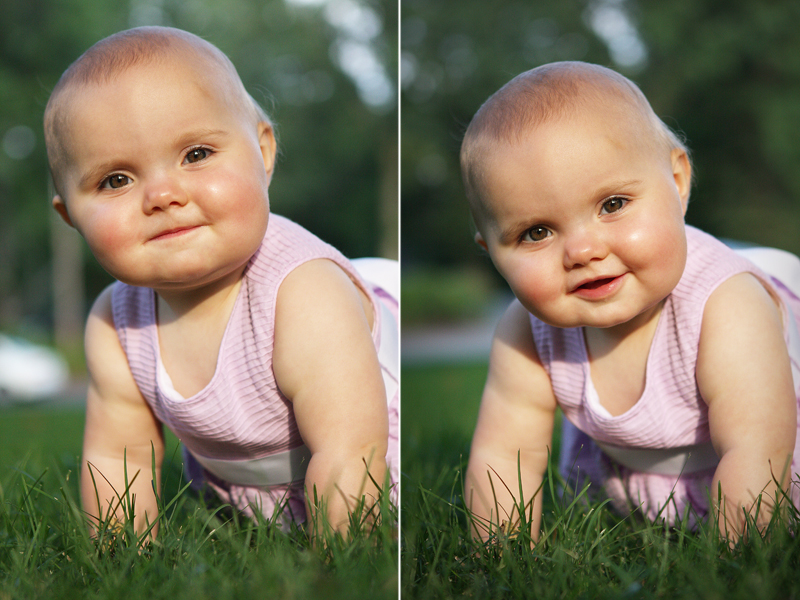 How cute is her closed mouth smile on the left? I could just take pictures of those cheeks all day – so I did:)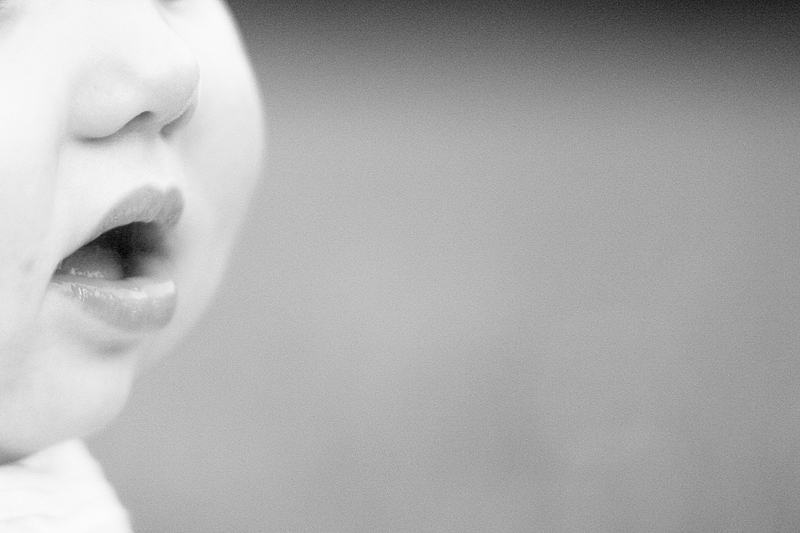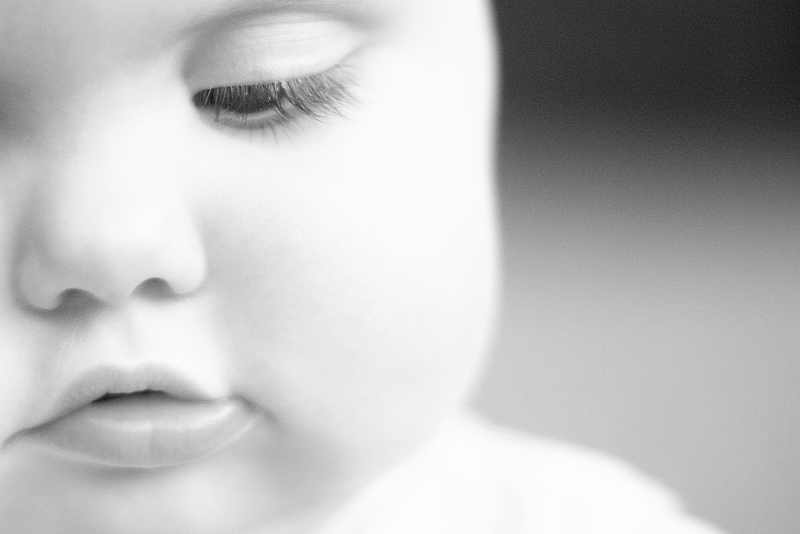 Alissa (momma) asked if I would take some pictures with the crazy, skittish, unpredictable super protective family dog. Well of course I will! I tried to tell her I have mad Dog Whisperer skills but she would only let me get so close, like seriously, I was not allowed to move, lol, I took all of these laying silently on my belly. I could tell Brody loved me though. Next time I'm going to be rolling around with him:)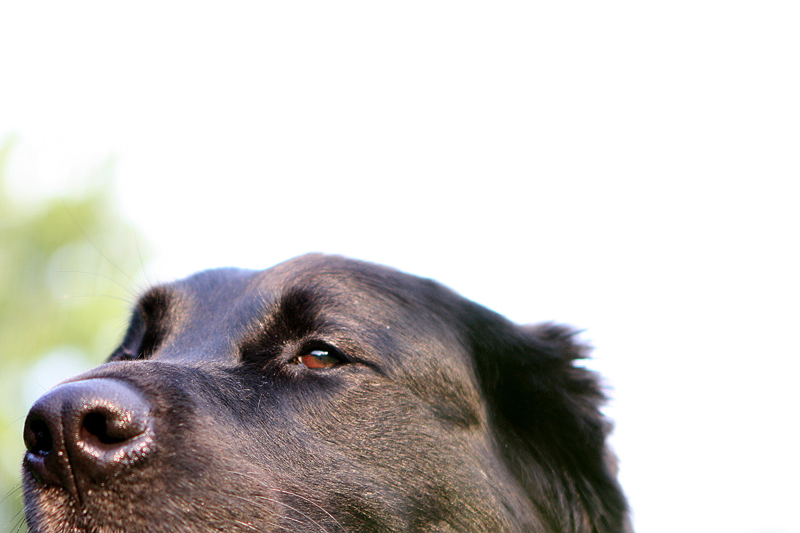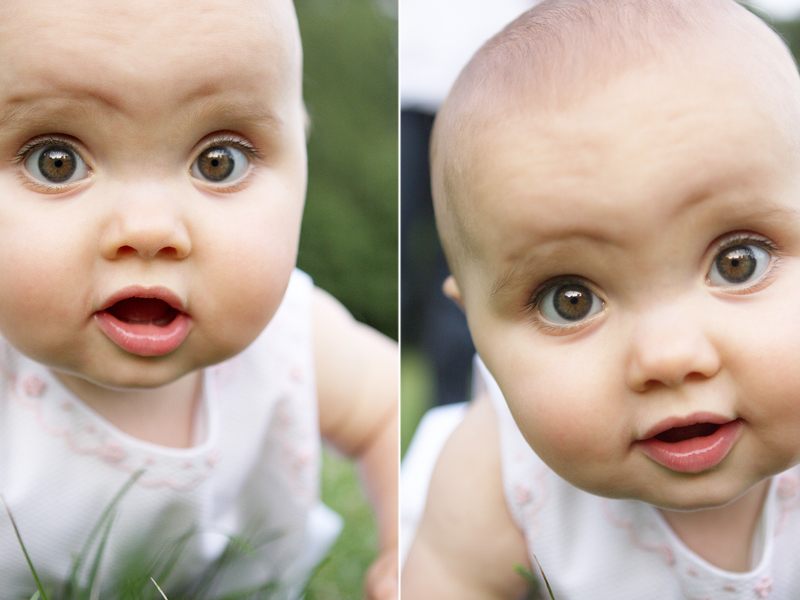 Hello Cutey! Your cheeks and eyes are to die for!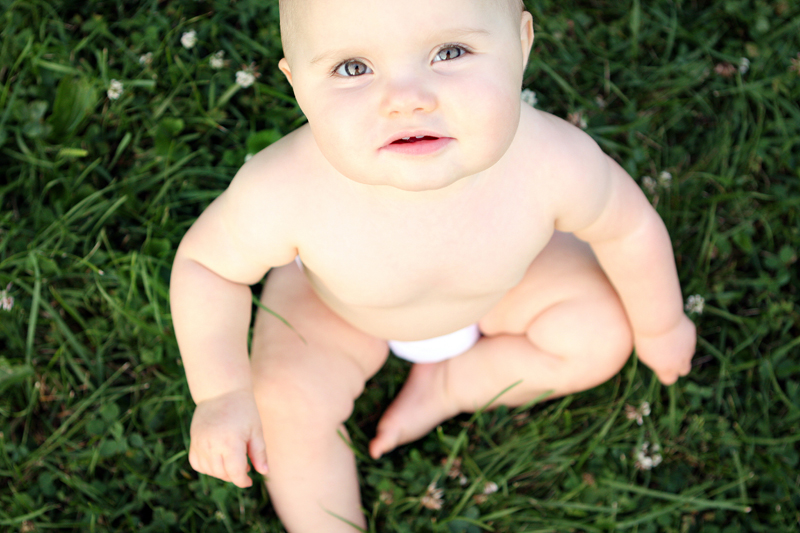 My favorite:)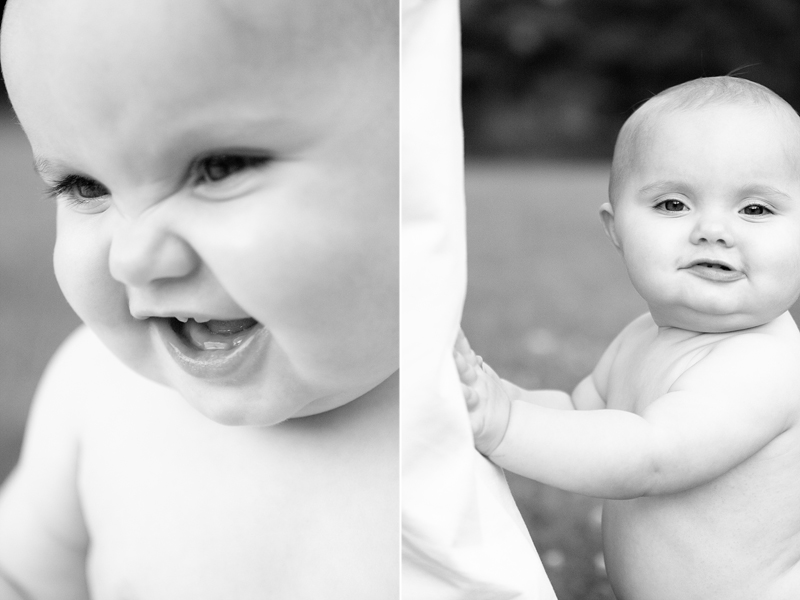 Cute adorable baby expressions. She had a ton of them.
Whenever I am with a mom that has only one child I try and go home and be a little more cautious and protective of my four. It lasts for about 5 minutes and then I go back to letting them play with knives. When I asked Alissa to put Ellen on the rocks she was apprehensive because she didn't have anything to sit on top of. Isn't that sweet? I have lost all sweet.
the end.
Alissa – thank you so much for calling me. I had the best time. I'll be in touch soon:)