Once again Brad has planted way too many tomato plants and I am making and giving away salsa like it is my job. My 10th job, lol. I am asked for my recipe a lot so I thought I would post it here complete with visuals:) It is allllll mine. First I looked on allrecipes.com for ideas and then I took a little bit of this and a little bit of that from a handful of recipes and created mine. Making salsa has always been on my bucket list because I detest, loathe, gag on chunky salsa. I do not like tomatoes, lol. They give me the gag reflex.
So here it goes…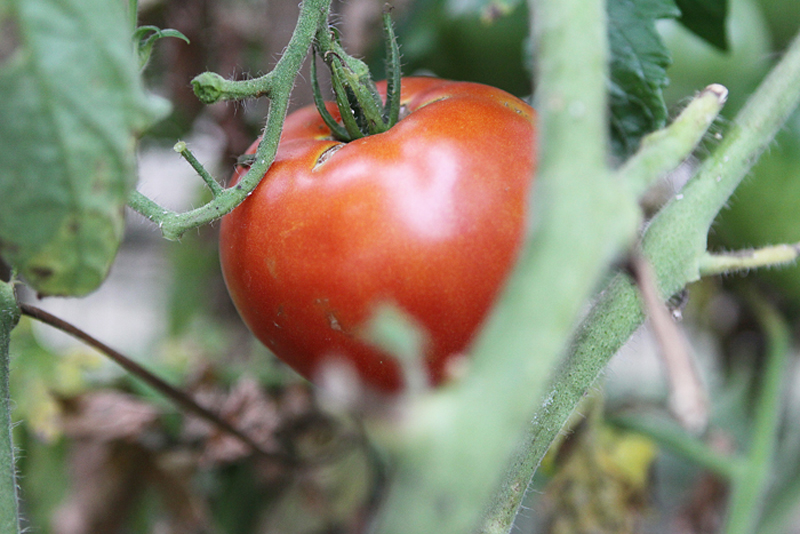 First grow some tomatoes. Don't ask me what kind. all kinds. Every year it is an adventure for us.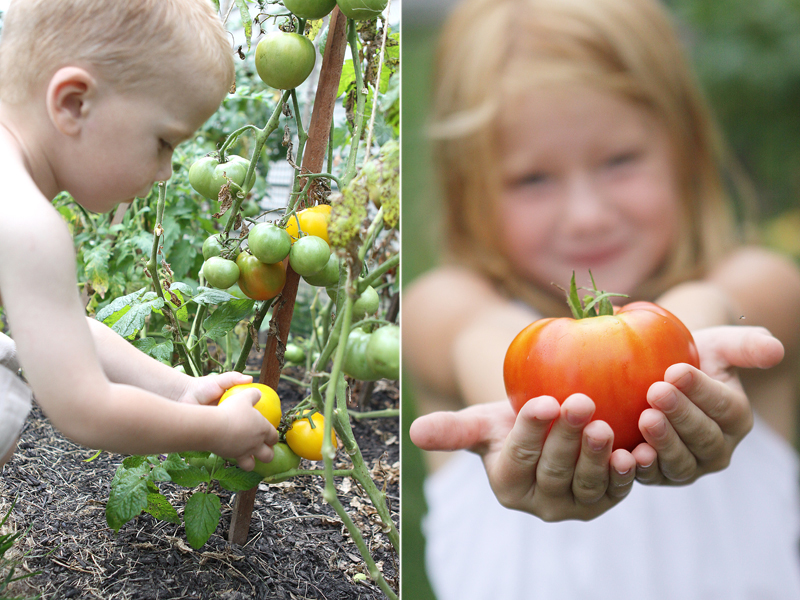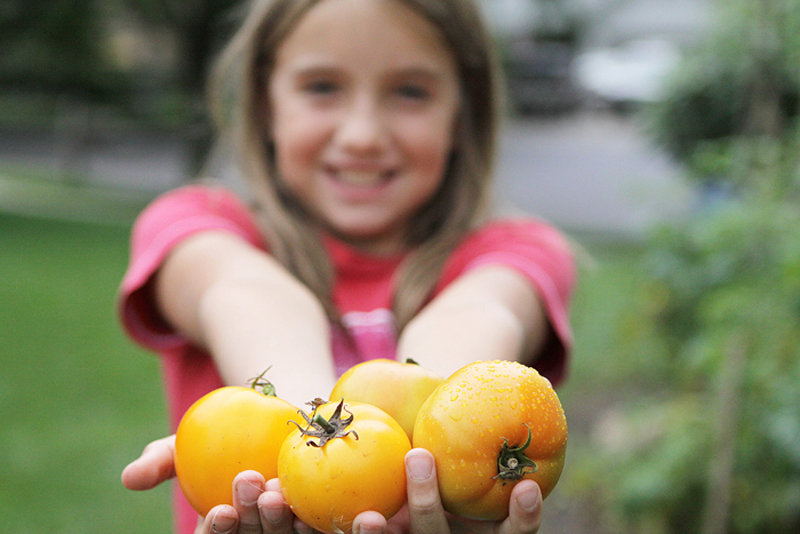 Then find some dirty, stringy-haired, shirtless kids to pick your tomatoes. Repeat at least 30-40 times to the 3 year old….."not the green ones only the red and yellow ones, not the green ones only the red and yellow ones, not the green ones only the red and yellow ones" – got it? good.
Oh and we do always plant yellow boys – so we aren't as adventurous as i thought.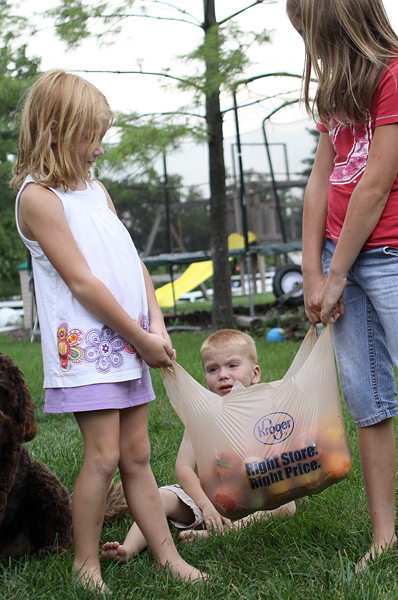 Who can guess why he is crying? Because he wanted to carry the bag "ALL BYAH MAHSELF"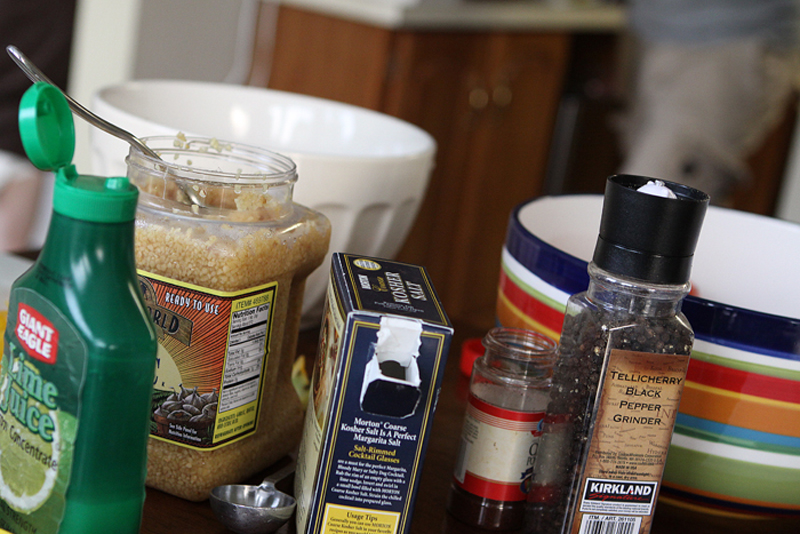 Assemble ingredients. I will completely admit that I am a snob about some ingredients. I am brand name all the way about some – don't care about others. For example – sidetrack – Domino brown sugar, REAL vanilla and fresh baking soda are a must in all cookies. With salsa I think that fresh ground pepper and coarse salt are a must.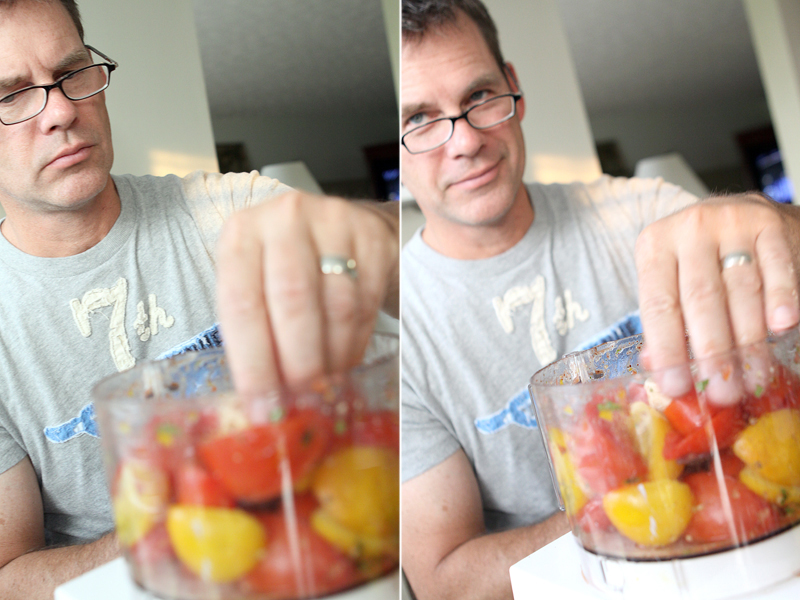 Next get yourself this hot piece of burning love to cut and pour and blend. Brad doesn't even notice when I am taking pictures anymore. Unless I say something that I can't write here and then he smirks – note the picture on the right…
It is always so entertaining to watch him try and assemble the Cuisinart. If it doesn't have the word Mac on it anywhere Brad can't work it, lol.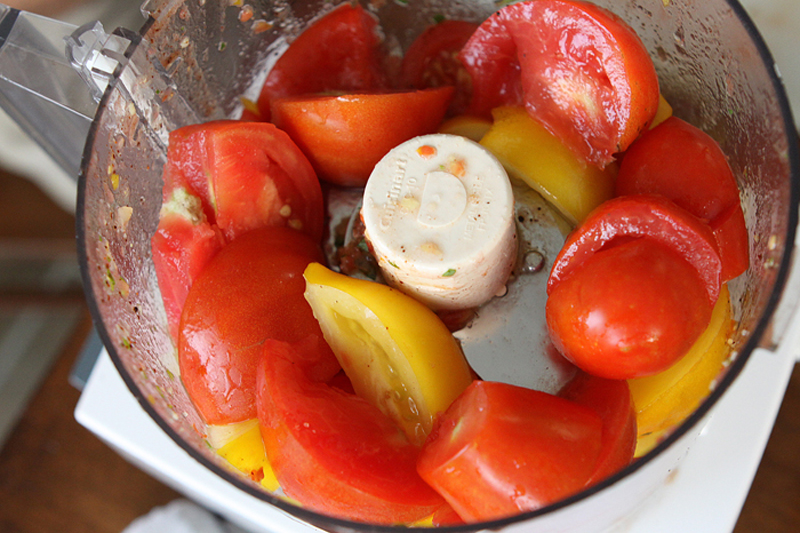 So cut up 5ish tomatoes…we always add a variety because it looks pretty:)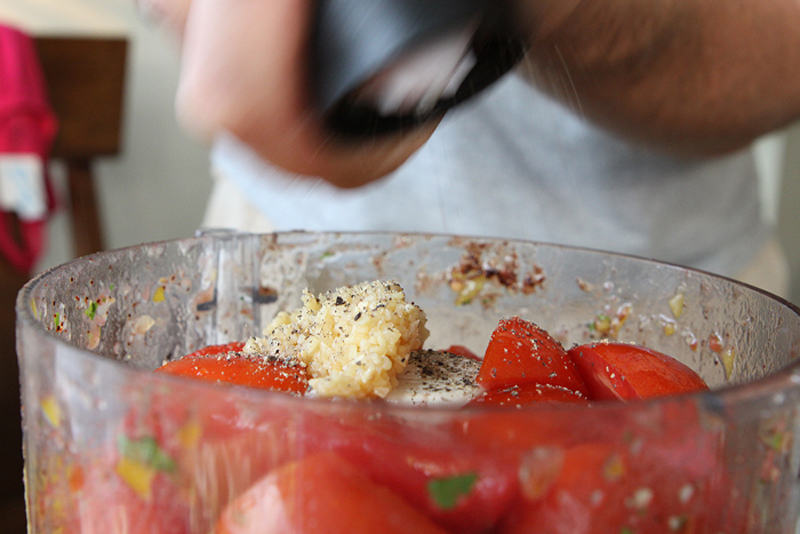 Add at least 2 teaspoons of fresh ground pepper, 2 teaspoons of coarse salt and a big spoonful of garlic. Do you like how I slowed my shutterspeed for this picture?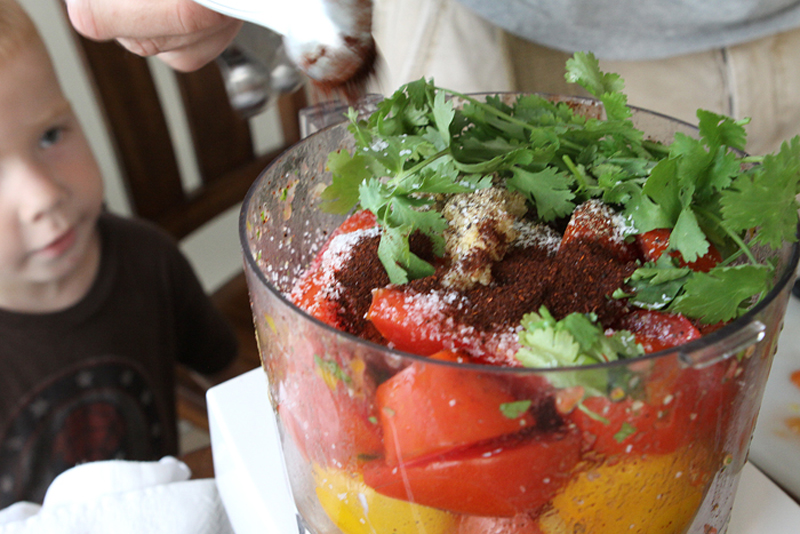 Separate a bunch of cilantro into 4 parts. Tear off the tops and add one part. So you are adding 1/4 bunch of cilantro. Once we put the whole thing in. SO NOT FUNNY. Also add my secret ingredient numero uno – chili powder. About 2 Tablespoons.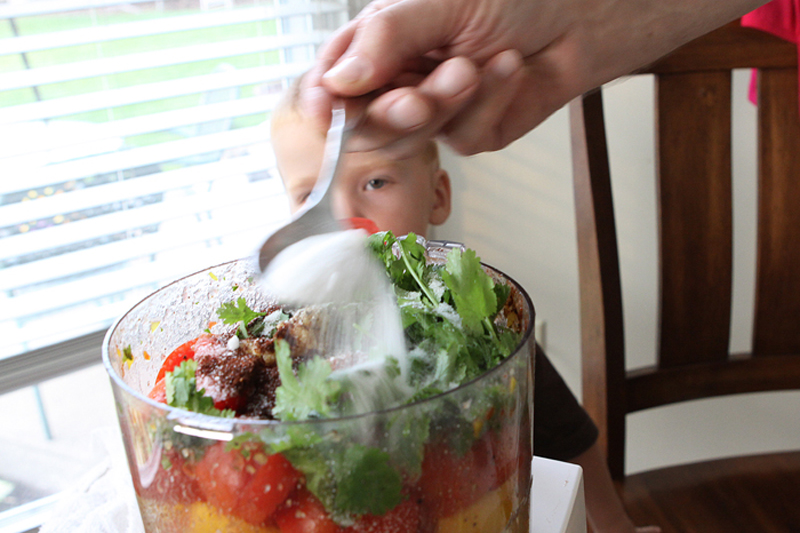 Then add a big spoonful of sugar – another secret ingredient:)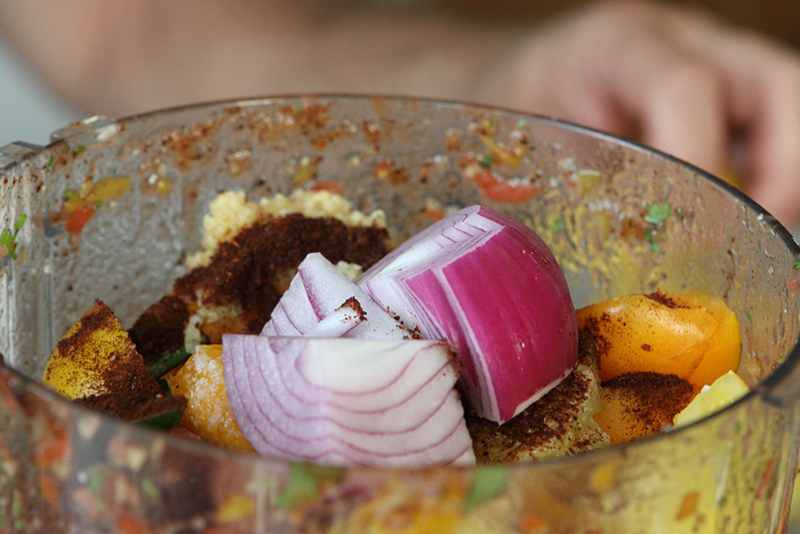 Then an entire red onion. Not white. Red. Not white. Red.
AND 2 jalepenos gutted. I forgot to take that picture!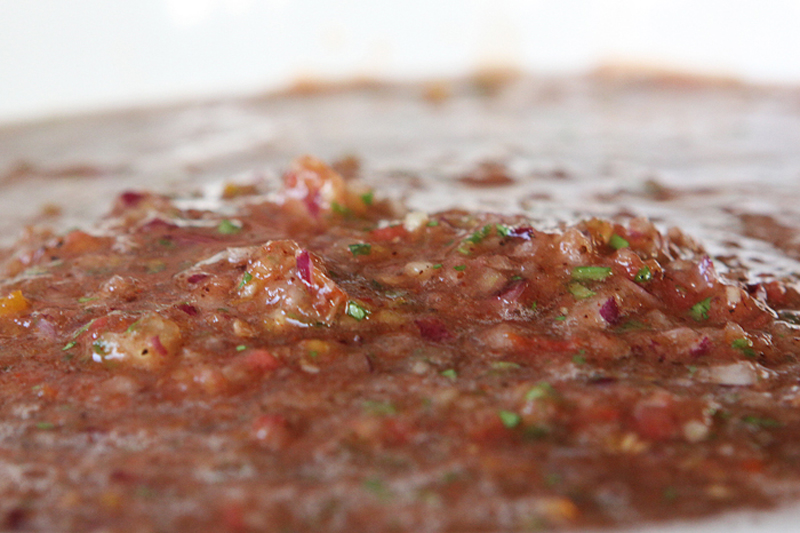 Pulse and grind until there are no gag inducing chunks and you will have this! Yumma yumma. It is actually better the next day after it has rested. Seriously.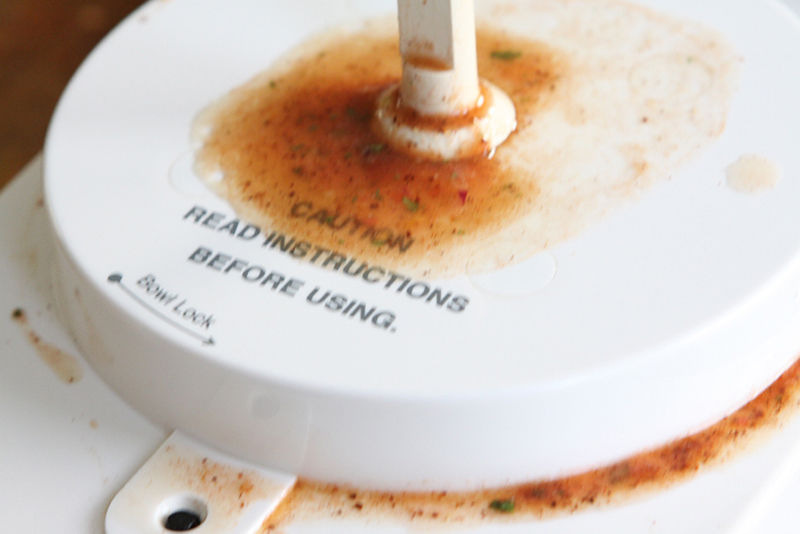 Then clean up this. Ugh. I wonder how many engineers were responsible for creating this piece of wonderful heavy powerful machinery and I wonder how many actually took it home and used it. You would THiNK they would have developed a seal so that you wouldn't have to deal with this. Dumb.
oh and here is my loved recipe all written out:)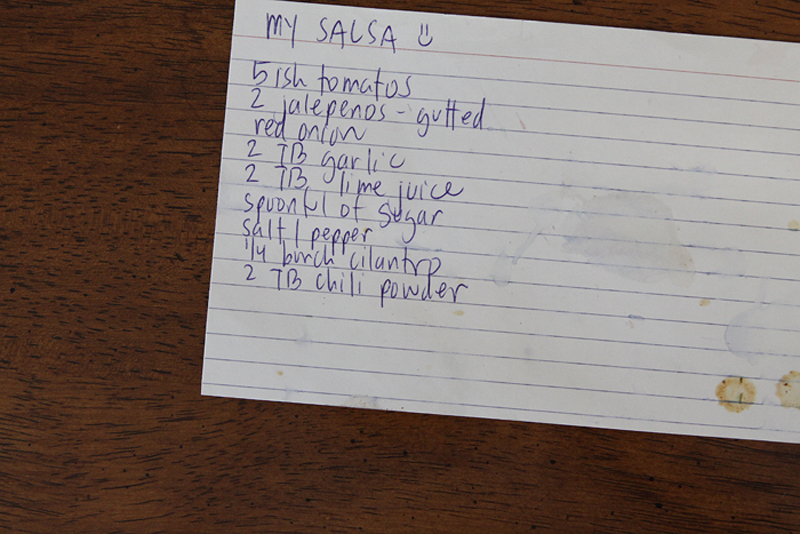 Next year i am learning how to can. period.